Can you see the elephant? Thought not. (Andrew McFarlane )
There's a joke that goes "why do elephants paint their toenails red?"
"I don't know, why do elephants paint their toenails red?"
"So they can hide in cherry trees."
"But I've never seen an elephant in a cherry tree…"
"See it works."


That's a little bit how I feel about reviewing Bitdefender's Internet Security 2012. 


I have installed something I don't understand and have heard very little of since. This is a good thing. Presumably, it's working away in the background keeping my little online empire safe and secure. 


I've written before about just how devastating it is for a blogger to lose their online output. So it makes sense to take as many steps as you can to make sure nothing goes wrong. 


Computers and the internet join a long list of things in my life that I don't have the slightest interested in how they work I just want to be sure they do. It includes cars, boilers, air traffic control, blood thinners, washing machines and anaesthetic.


I know there are sinister thins in cyberspace and they are out to get little old me unless I am wise. Obviously I don't have a clue what they are or where they will spring from. You could try to explain but, frankly, you'd be wasting both of our time.


I had never heard of Bitdefender until they asked if I'd like to try their product. So I asked Google and Twitter and a few other people and resoundingly they said Bitdefender is good. 


OK, because I didn't know better I said yes and downloaded it.


Then I waited. 


And I waited. 


Nothing happened. And that's just the point. 


My computer now has a thing on it full of lots of reassuring words like protection, anti-spam, anti-virus and firewall. It has Safego which apparently keeps my computer from contamination via Twitter and Facebook. 


When I look at the reports they tell me "infected files have been quarantined" and the other day it stopped me going on a website it said looked dodgy. Otherwise I trust it's keeping watch in the corner.


If I can be bothered I find there are different – and easy to understand – settings for parental control and privacy should you need them. 


Though actually, you don't need to bother, it has something called autopilot which just sets itself up, as if by magic – no decisions or popups or anything. 


Does it work? It seems that way – it certainly makes me feel like something big and manly is keeping an eye out for me. 


Would I recommend it? Can't see why not. If I can make it work, it's got to be easy.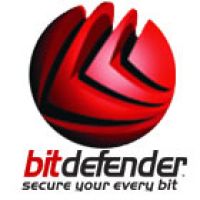 Tweet
!function(d,s,id){var js,fjs=d.getElementsByTagName(s)[0];if(!d.getElementById(id)){js=d.createElement(s);js.id=id;js.src="//platform.twitter.com/widgets.js";fjs.parentNode.insertBefore(js,fjs);}}(document,"script","twitter-wjs");