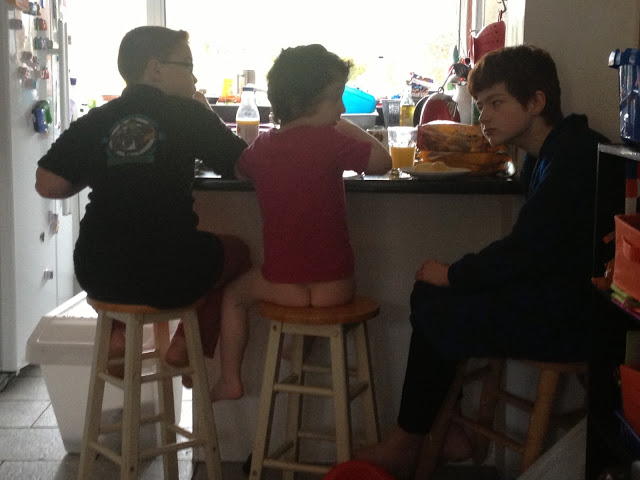 This is the problem (or one of them anyway) in my kitchen. There's a breakfast bar where the Boys sit for breakfast, but I only have two proper sized stools and there's always a fight for who gets to sit on them. 

So when Debehnams offered me the chance to review a new fancy pants gas-lift bar stool, I jumped at the chance. 

Picked a jolly red one and was not disappointed when it arrived. Although I had to put it together it was the work of a few moments and the stool is very sturdy and solid. 

The gas lift mechanism took the Panther and a few moments to work out, but it's actually quite simple when you get it. Crucially it's not too easy for children to operate so there won't be too many up and down shenanigans. 


Additional to the bar stool you can also put a corner bar that will add an elegant and low foot print styling it can become the showplace of any room – and enhance any corner.

Here it is in situ. It'll look splendid with the new red blind when it arrives. However, it does make the old stools look somewhat shabby. I might need to go and order another pair… there are only going to be fights otherwise. 

Debenhams sent me the stool to review from their home and furniture range.