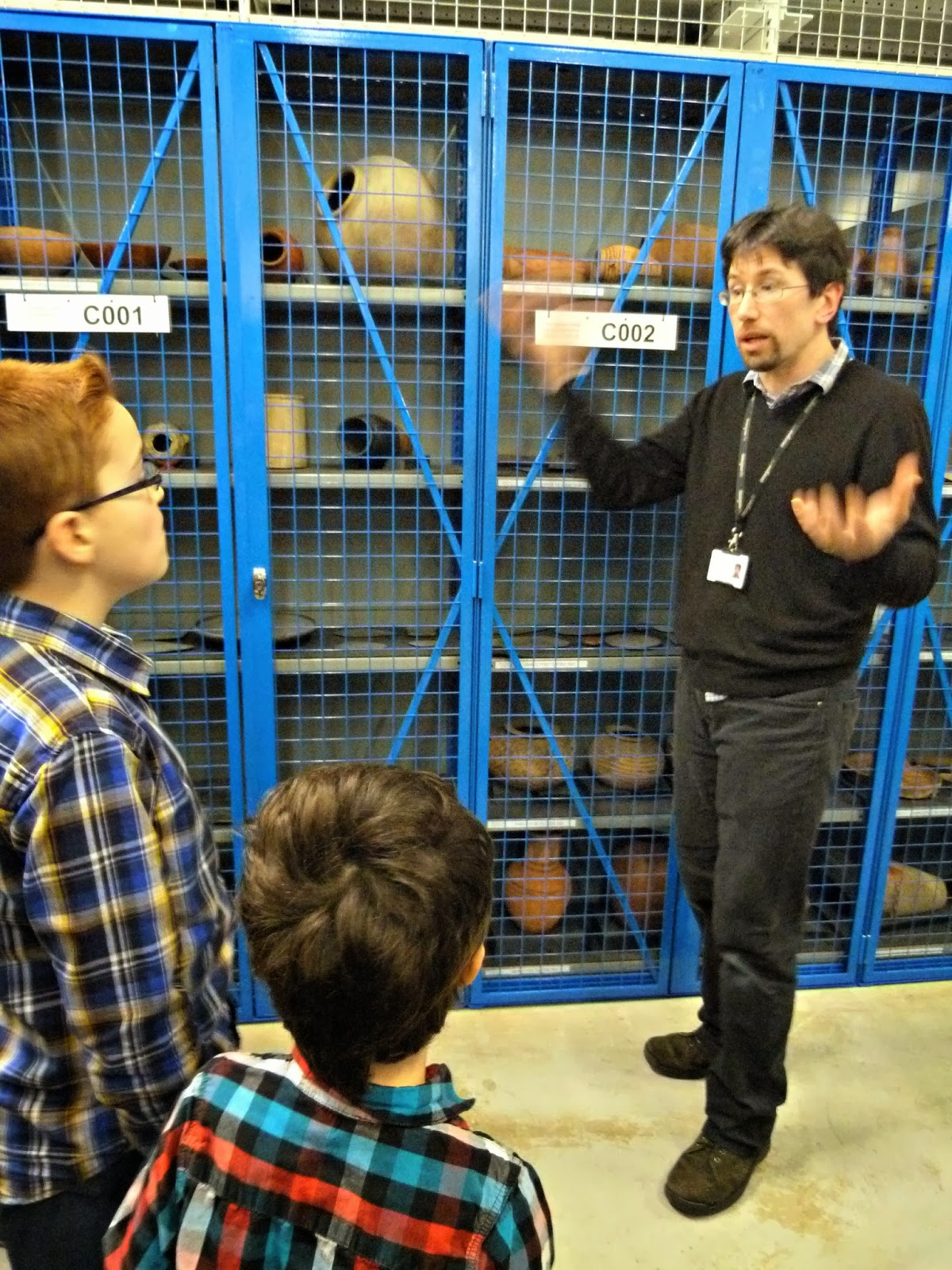 "Dung beetles live in a ball of poo and they eat up all the poo and then they break out of the poo," Boy Three is very enthusiastic on the subject of poo – particularly as a des res or dinner dish. 

And his enthusiasm was fuelled by a fascinating encounter with a museum curator in a large, and fairly chilly, warehouse on an afternoon that, to be honest, really didn't hold much promise.

It was a damp Sunday (like many we've had of late) and everyone was getting a bit fractious while we tried to decide what to do. Our quality family time was fast losing its shine. 

Then I remembered that I'd read that it was the Family Friendly Weekend at the Glasgow Museums Resource Centre and the theme was Egypt. I hadn't been before but had been vaguely interested in what is effectively a huge store for all the stuff that doesn't fit in Kelvingrove, the Burrell Collection or any of Glasgow's other museums. 

The notion wasn't greeted with much enthusiasm, but we went anyway. 

GMRC is a large, fairly unassuming building in an industrial estate. It doesn't bode well. 

However, once inside there were lots of activities for the Boys to get involved with while we waited for our tour, including clay hieroglyphs, foam brick pyramids and reproductions of ancient toys. 

When it was time for the tour we were herded down a corridor to a locker room where we had to leave all bags and coats. Through the security doors, GMRC is fascinating. Artifacts are stored in pods according to their topic. We were headed, via a lift big enough for a van for the cultural history pod. 

Racks and racks carefully labelled stuff fill the climate controlled rooms. We were told there are more than one million things there. 

Our guide was the curator with a specialism in – and enormous enthusiasm for – ancient Egypt. He had picked out a few more interesting things to talk about and, later, everyone got the opportunity to don white gloves and handle some of the items. 

Each of the Boys was enthralled, especially Boy One with his particular interest in matters fecal – the scarab, we learned, is also known as a dung beetle. 

No down side to a visit to GMRC (unless you count more scatological conversations), but it's worth keeping in mind that this is a working facility and not a visitor attraction so there is no cafe or gift shop. 
We only scratched the surface of what was on show and I'm very keen to go back for more. There's a programme of events throughout the year.