I love housework, I do. That's something no one ever said in the Palace of Bundance. Not once, ever. This is rather an exception to the rules, as usually housework is not on the top of favorite activities. Use resources from Maid Easy, if you do not like housework, but want to keep your house clean.
Therefore, when I find a housework gadget (that isn't a robot or a human with a damp cloth in their hand) which I love and makes my house less squalid without me expending much effort then it signals a happy day.
Thus, it came to pass that the Karcher steam cleaner 2.500 arrived here – and things got ever so slightly cleaner – which for us here Chateau Slum is a huge leap forward.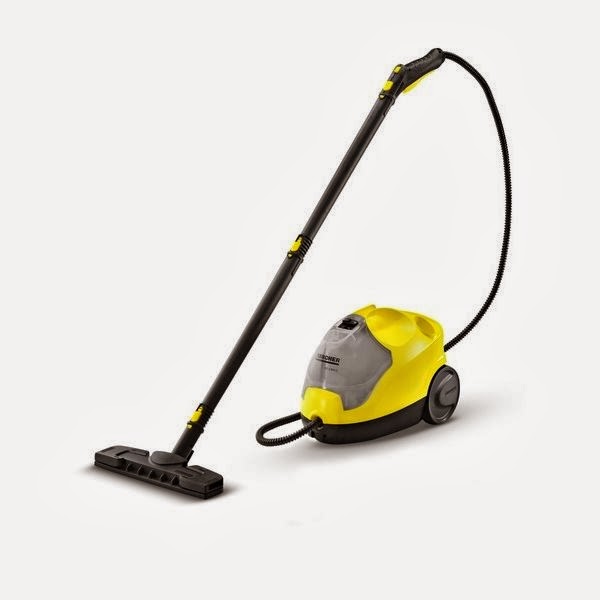 What's a Karcher steam cleaner 2.500?
It looks like the rest of the black and yellow Karcher gear. It creates a continuous jet of steam that dislodges dirt.
Here's what the blurb says: "Versatile steam cleaner engineered for hygienic, environmentally friendly, deep cleaning without the need for chemicals. Designed with two tanks, including a removable and refillable tank for non-stop steam so you can finish the job faster."
The cleaner comes with a hose and three attachments – one that holds a cloth for big areas, a brush that has its own cover (think minute towelling shower cap) and a little brush for getting right into the corners.
They all store together and the whole thing isn't annoying at all – or even as big as you'd fear – in the cupboard.
You can use steam to clean floors, bathrooms, kitchens and some fabrics and carpet cleaning. Basically any hard surface is steam able (obvious caution prevails with windows though).
With carpets, curtains and clothes the effect is more of perking up that dirt demolition, but nonetheless impressive. Carpet cleaning Thousand Oaks is the professional gold standard in carpet and rug cleaning. When looking for the best carpet cleaning team that you can trust to achieve the best possible results for your home's carpets, read this article to learn more!
However, if you consider a general cleaning of your home and yet you don't have time for this, a reliable service provider similar to Western Rooter & Plumbing which has the best local los angeles plumbers would be grateful to do the job.
Well. Where do I start? I've had a steam cleaner for a while and, while it does a good job on my kitchen floor, it's a bit of a faff and consequently doesn't get used often. 
Not so the Karcher, it's very very easy to use and so gets used a lot.
Before, left, and after…
The tiles on the floor in my kitchen are rough and quite a few of them are cracked. They hang on to the dirt, or at least they did until now. The floor has been cleaned more in the past few weeks than the entire last year. In fact, my yardstick is that I can tolerate to enter the kitchen barefoot as my toes no longer stick. It's good that my friend told me about this Melbourne cork flooring tiles review that showcases an embodiment of natural flooring, each cork flooring tile is uniquely designed to give you a lifelong performance with an elegant touch and feel you only experience with natural flooring cork tiles. That' why I'm planning to have my floor tiles renovation. Check out Home Improvement and Remodelling by Handyman Amarillo.
The floor cleaning head has clips at either end that will take any cloth. Other cleaners of my acquaintance require specific and special ones. Currently my cloth of choice is recycled pieces of the free towel you get when you go first class on the Sleeper train.
It's also easy to change cloths without scalding yourself. 
There's a steam lock on the handle so you can't burn yourself.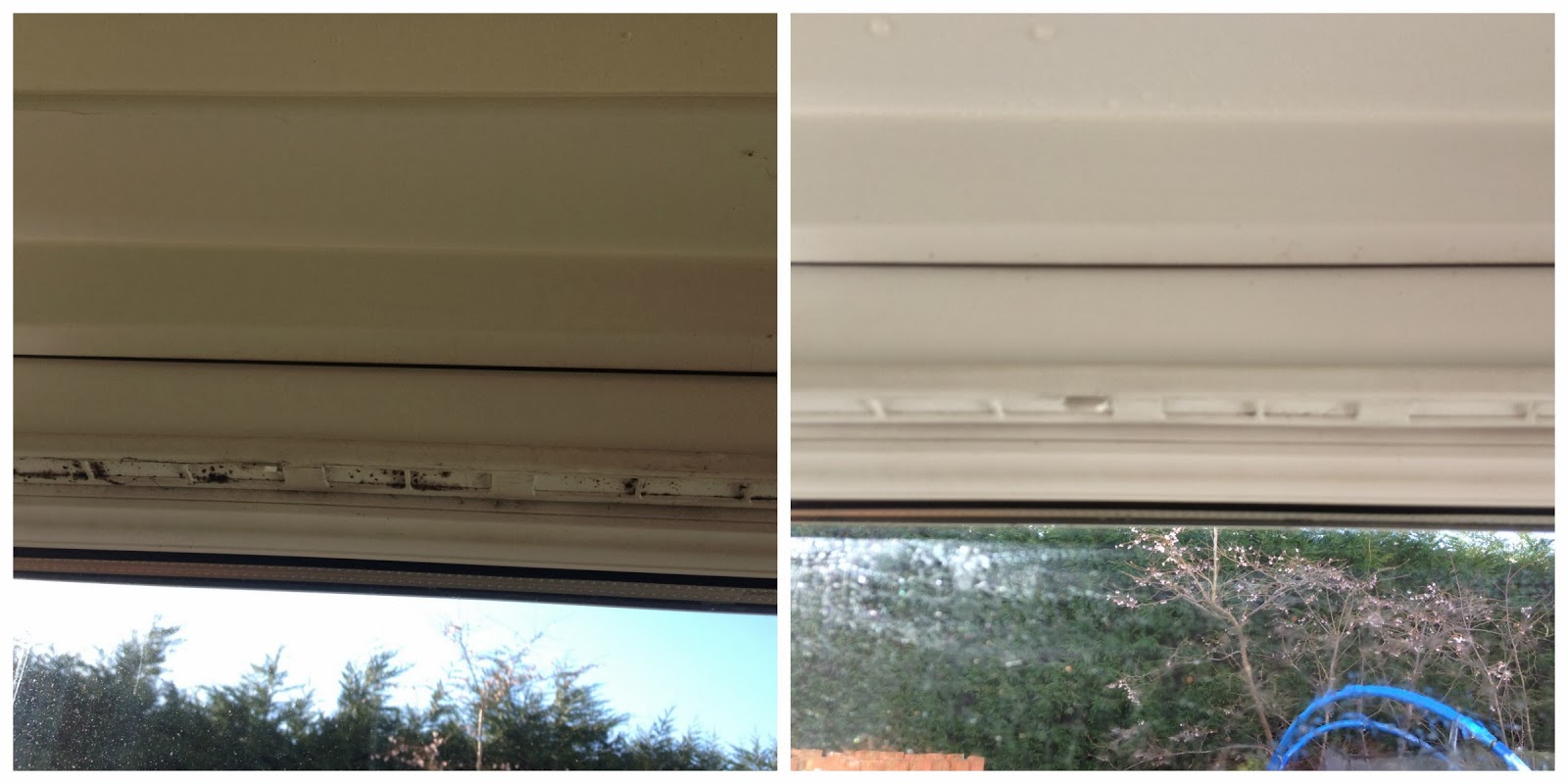 Disgusting black bits in window vent vanished after a quick Karching
It shifts dirt impressively. You do need to understand that a jet of steam will only shift dirt from one place to another and you need to employ a damp cloth to actually remove the dirt altogether, but once you get that it's marvellous.
It cleaned some dirty marks off the cover of a sofa that I couldn't be bothered to take to the dry cleaners.
Sofa cover cleaning is on hold for a while.
There's a strong sense of things being properly and hygienically clean. This was put to good – and comforting – use during a bout of norovirus recently.
You can swap between the different heads easily enough so cleaning is seamless.
The water tank stands up so you can do the filling with one hand.
I hadn't given the lack of chemicals for cleaning much thought, but, actually, it could save money in the long run if you don't have to buy these products. And, obviously, there are benefits to the environment and people who are allergic.
What's less good about it?
The floor head fell off a couple of times which was slightly irritating.
It takes five minutes to build up a head of steam (Yes, yes, I know) which is frustrating if you're in a hurry.
If you try to clean things that you suspect are held together by dirt, they will fall apart.
Enthusiastically I cleaned the grot around my gas hob, including the stuff around the ignition button. It came off in my hand and the, temporarily, short circuited switch clicked annoyingly all afternoon.
Once you start you'll keep seeing more and more places that could do with a good Karch. 
Anyone who wants a clean house and is in a hurry. It does need a bit of space to store, but worth chucking the golf clubs out for.
Yes. I know it's pricey but if you're anything like me you'll find yourself using it far more often than you'd imagine for a house-work related thing.
[youtube http://www.youtube.com/watch?v=de8CPB5sQgQ?rel=0]
Karcher sent me a steam cleaner to review… and they aren't getting it back.