Review: Regatta Women's X-ert Capris. 

A few weeks ago the sun came out for a little while, a few hours of blue sky and optimism. It's here! Spring has arrived. 

Then it started to rain. And in between the showers it was damp. And windy. And cold. 

I spend much of the bright spell contemplating long sun soaked ascents of mountains, sleevelss clothing and cooling paddles in streams. Sigh. 

About this time the kind people at Outdoor Look offered me a pair of Regatta capri pants to wear on these explorations of the higher reaches of these great wilderness. Oooh, yes please! And they are indeed lovely (comfy and flattering) with plentiful pockets and a claim that they are both water repellant and quick-drying.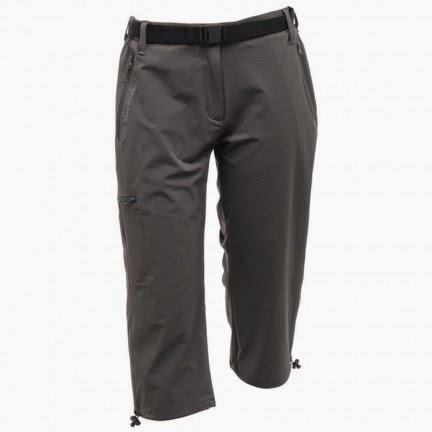 However, since they arrive there has been frost (too cold for anything but layers of down and many socks), gales (the tombola at an outdoor fete had to be held down by at least three sturdy volunteers) and a cool (in every sense) Scout camp. The capris have languished. 

Soon they will have their day. Outdoor Look has a wide range of trousers – long and short – for whatever the weather has in mind.  

Then today the season changed. I watched it through my window while I worked (the mixed feelings of a freelancer with lots of work on on a sunny day are palpable). At least I got to wear my beautiful new suede shoes today. 



Outdoor Look sent me the capris to review.