It didn't used to be like this. I'm sure I remember a time of long evenings, packed with productivity or leisure, or both even. The hours were slack with potential.

Not now though – every day sprints away before even a fraction on the things on the list get crossed out. Kipling may well have urged sixty seconds' worth of distance run, but I wonder if he tried to do it while organising a family, keeping squalor at bay and maintaining matrimonial sparkle.

I wonder if he'd have got poetic about the reams of instructions arriving home daily in school bags.

Nah. It's unlikely he'd have been interrupted in his achievements by a fraternal squabble or missing Lego superhero limb. 

It's easier to be wise and wordy when no one depends on you to actually wipe their arses.

However, I have always been inspired by his sentiment to strive to cover the distance, only these days I'm diverted up the cul de sacs of laundry and into the traffic jams of waiting in for a repair person.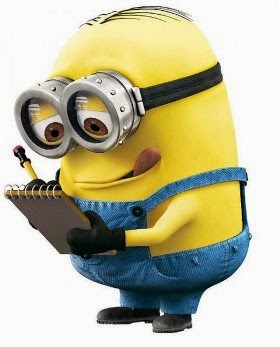 I either need minions or a wife
Given that a team of minions is almost certainly not amassing around the corner ready to march in and start working through my to-do list, I need some help. 

The best solution would – obviously – be to find myself a housewife. Someone whose job it is to do all the domestic stuff, to look after me and the kids and then to sooth my fevered brow and care about my day. Unaccountably no one wants that (unpaid) job, though I can see why some of the chaps wanted to hang on to the notion for so long. If I had one I'd be less than chuffed about emancipation too. 

Instead I'm begging for advice from those of you who've slogged up this hill before me and reached the lush pastures that must surely be at the top. 

How do you get it all done when you've got a job and a family? Or at least enough of it so you can sit down at the end of the day without a sense of defeat at the lagoon of chaos?

I love Lifehacker. The time I've spent marvelling at how you can use an old business card to put your mascara on or smart ways to reuse rubbish to revolutionise your life.

Look, this post tells me about the only eight kitchen cleaners I'll ever need. That suggests you might know eight different ways of cleaning your kitchen. No? Me neither. 

And take five minutes to read about 10 ways to make your office look cleaner than it really is… in the time it would take you to make a start on reading it. 

I'm a sucker for a short cut, even if it doesn't actually make the journey shorter. 

But now with a new full-time job and three boys at school, I'm going to have to find some hacks that actually work such as hiring a commercial cleaning company for all the house work. 

Clearly I'm not alone. Other people manage it – and probably have time to stuff a mushroom too. So how do you do it? Please tell me what corners you cut and which sneaky tricks you perform to get through the days…
I'm trying to find the wife hacks – the ones that make it seem like there's a wife in a pinny sorting it all out behind me. 

Can you help?
I