We're still shaking the sand out of our turn-ups because last week we harnessed the Bundance pony and trotted off to Ireland. 
Boo: Hanging out in the dunes at Ards Forest Park
Ireland is warm and sunny. Yes, really. Every day we were there we regretted not bringing more pairs of shorts and sun block. Later an Irish colleague told me that this was a total fluke and that a return would almost certainly find rain and cold.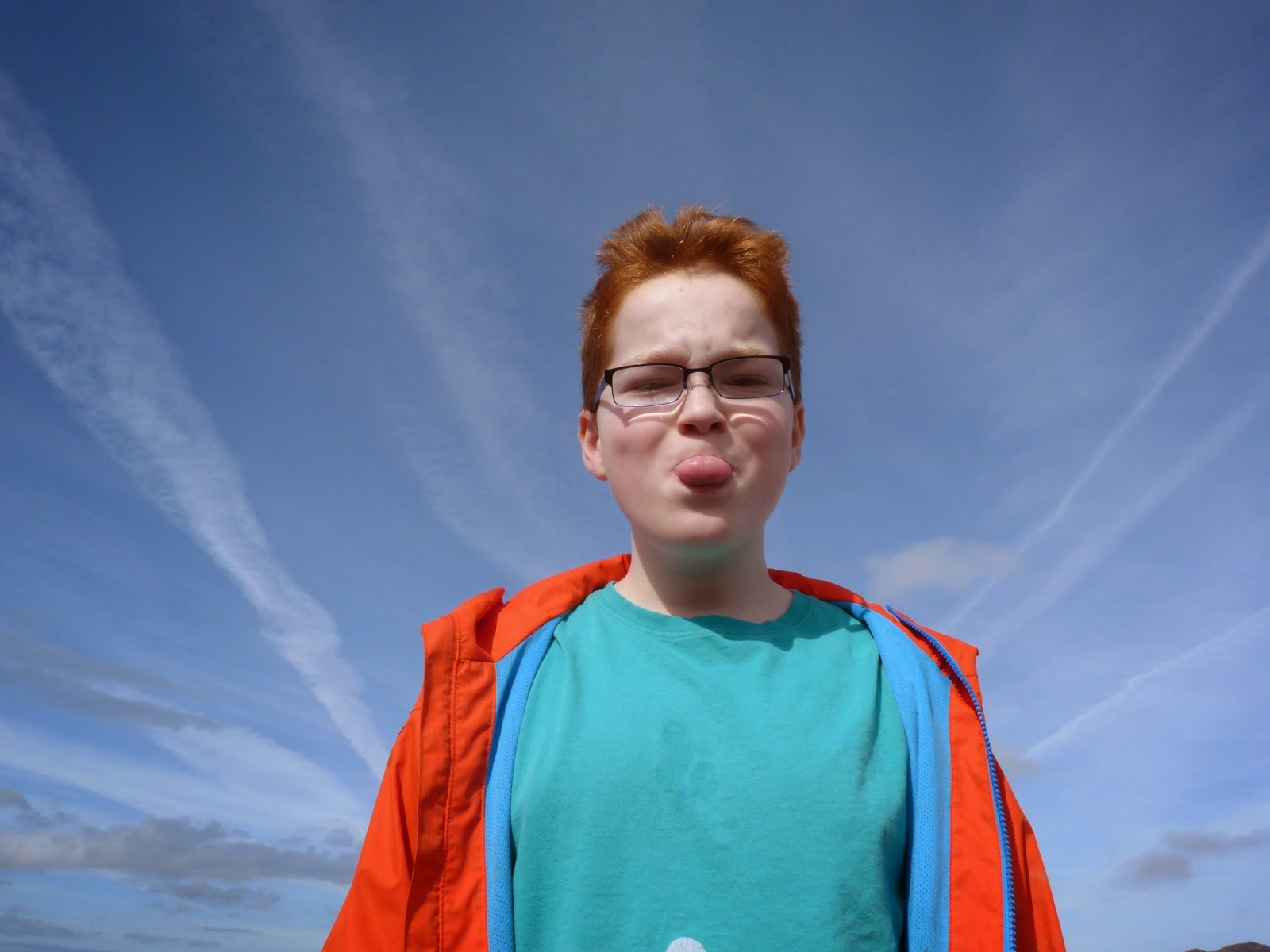 Eating out doesn't need to be a letdown. I'd become so used to finding that meals out were leaving a bad taste – either boring, bland, freezer to fryer or, even, simply nasty. Everywhere we went with our appetites we weren't disappointed as everything was home made, tasty and delicious.
Balls: Boys in a bubble at Dunlewey Centre.
There's nothing boring about Monopoly. Not the card version anyway. It doesn't take long to play this game, what kept us at it for hours were the grudges and desire for revenge. Oh, and the fact that it become compulsory to celebrate by doing a the dance of a victoriuos crab. 
Round: Obviously we didn't take any pictures inside the building! Here's a bendy fency though.
Like many of the things of middle age, roof boxes are such a good idea you don't know why you didn't think of it sooner. Also into this category fall comfortable shoes, employing a cleaner, early nights, the Archers and a nice cup of tea.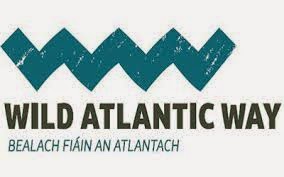 WWW (or similar) can be a breath of fresh air. The logo is, in fact, for the Wild Atlantic Way. Kids were a bit miffed but recovered when they saw the beaches.
Euro is plural, apparently. On all the TV adverts, big sums of money have no s. It's "50,000 Euro for a big shiny thing" and only "1,000 Euro to travel a long way on holiday". Though two cups of tea and a piece of cake will be six Euros.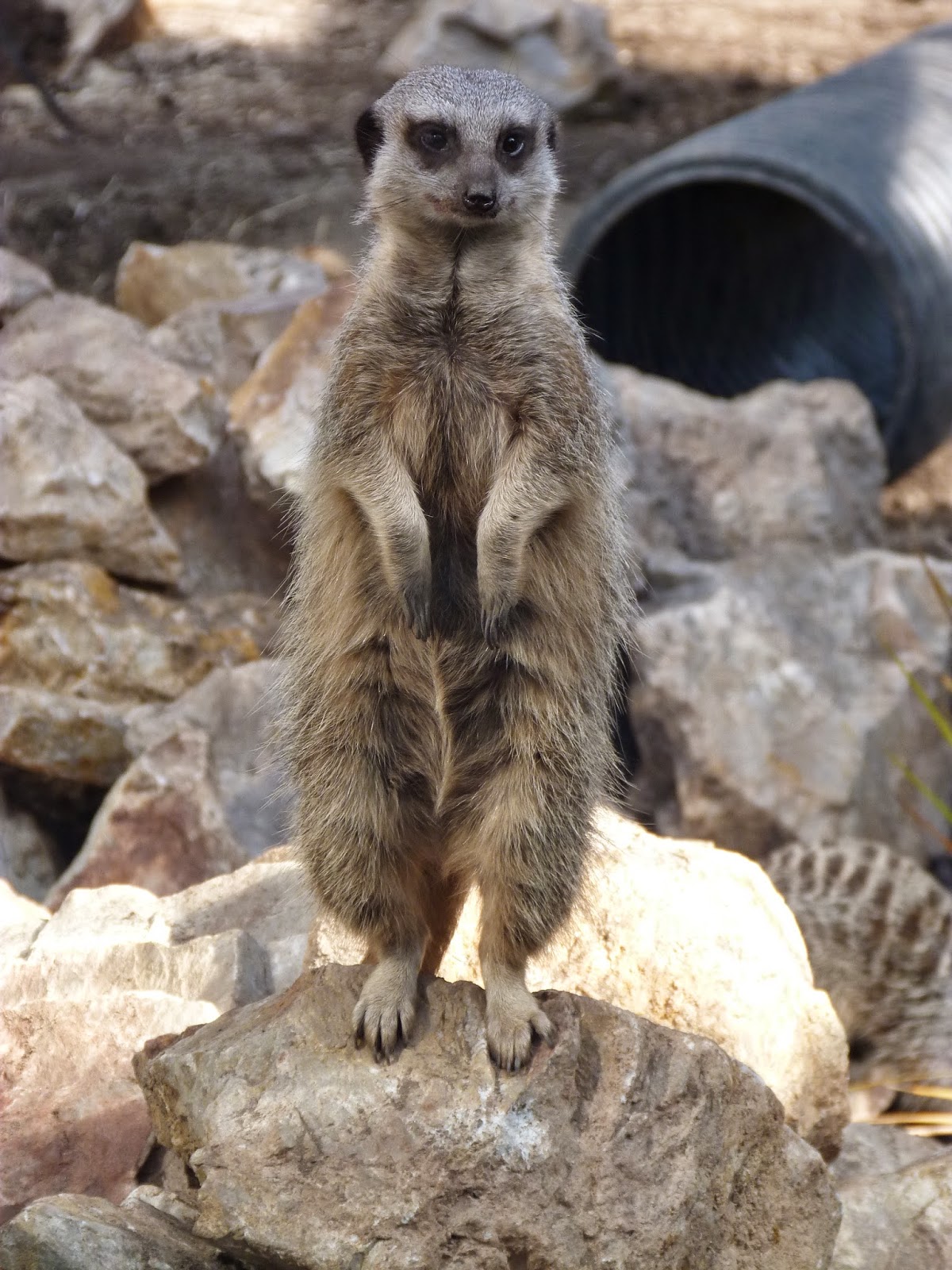 Simples: One of the residents of Tropical World, Letterkenny
Hiding in a corner is still possible in a round building. Boy Three tested this in our digs – a perfectly round, three-bedroom flat.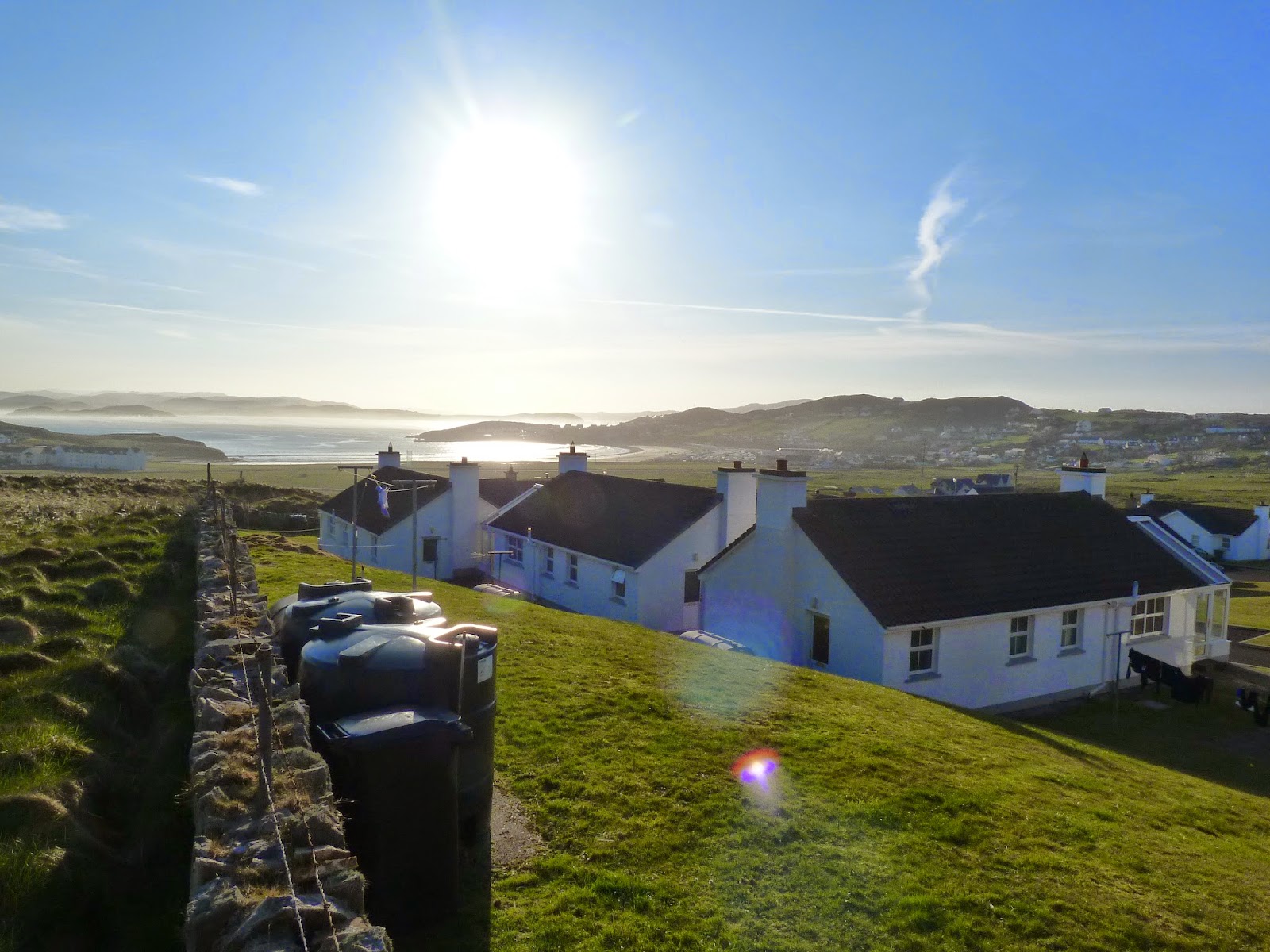 Bin there: Over the rubbish bin to the Wild AtlanticWay
Roundness is a significant feature in a building.
After we had driven around the village of Downings for some time on the first night looking for our accommodation, Boy One tuned in and piped up. "It's over there," he pointed, certain. And he was right as he was the only one of our number who had paid enough attention to know what shape the building we were looking for was. 
The Troubles are already part of history. Thankfully. As we discussed painted gable ends and edited Londonderry signs, it became clear that from the kids' point of view the whole business was as far back in time as the sinking of the Titanic.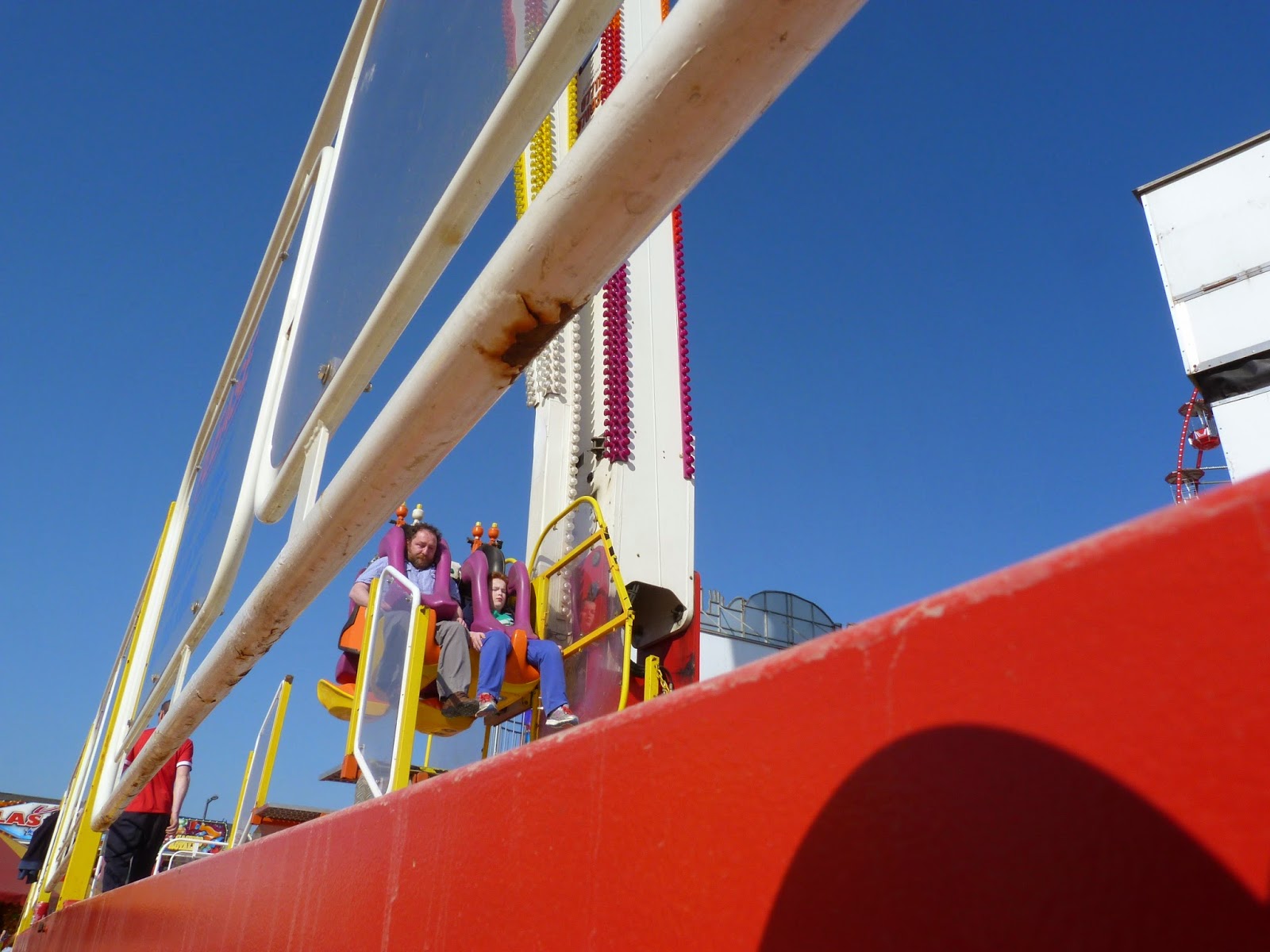 Not everything that looks like fun is a good idea!
Troon – Larne is a ferry good crossing. No idea why we haven't done that before. Less than an hour down the road, a hop on the boat and then there we were. Easy peasy. 
Sand angels are better than snow ones. They're warmer and don't melt.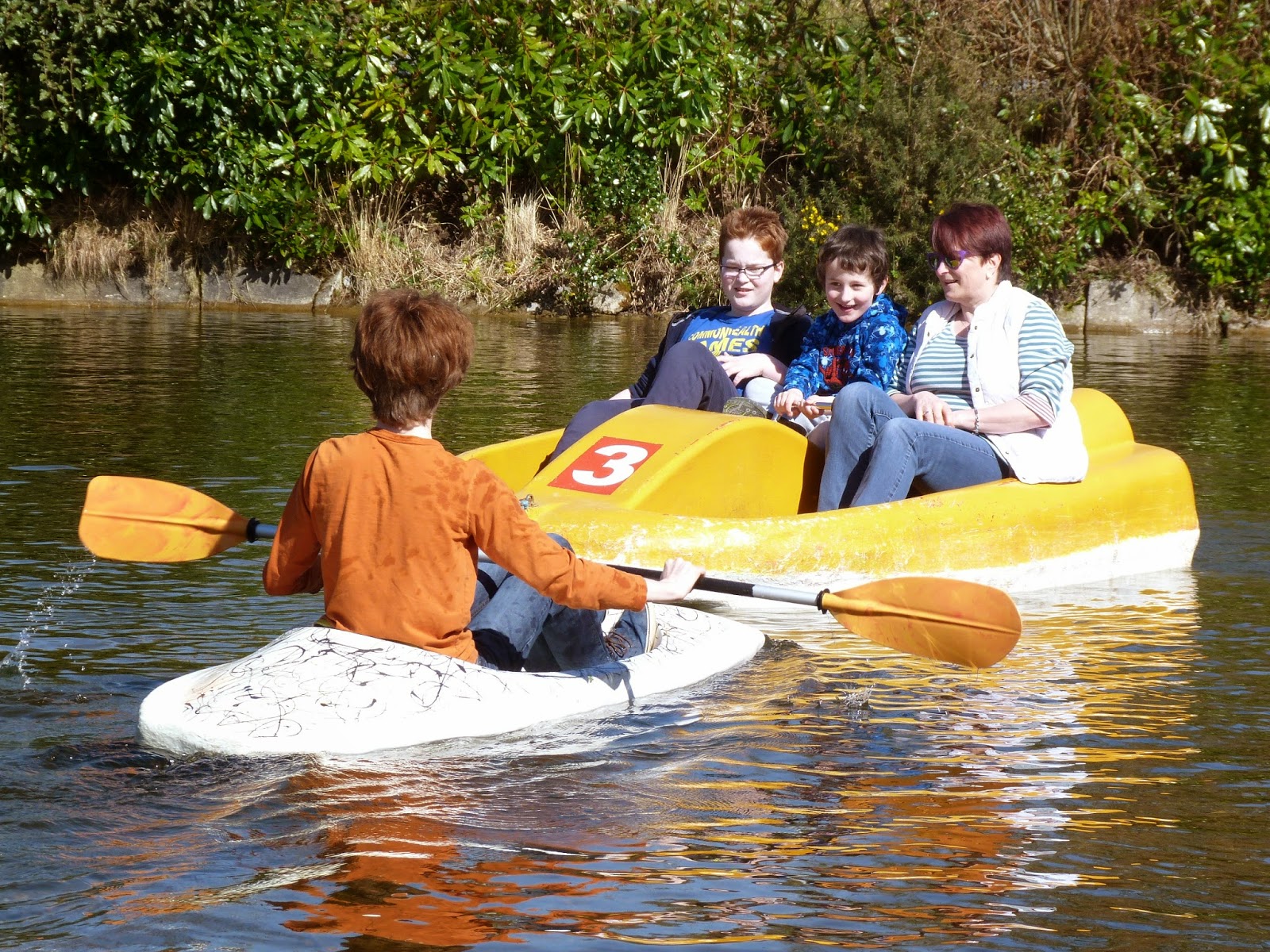 Division of labour doesn't work on a pedalo. Not when you let the five-year-old old do the steering, anyway.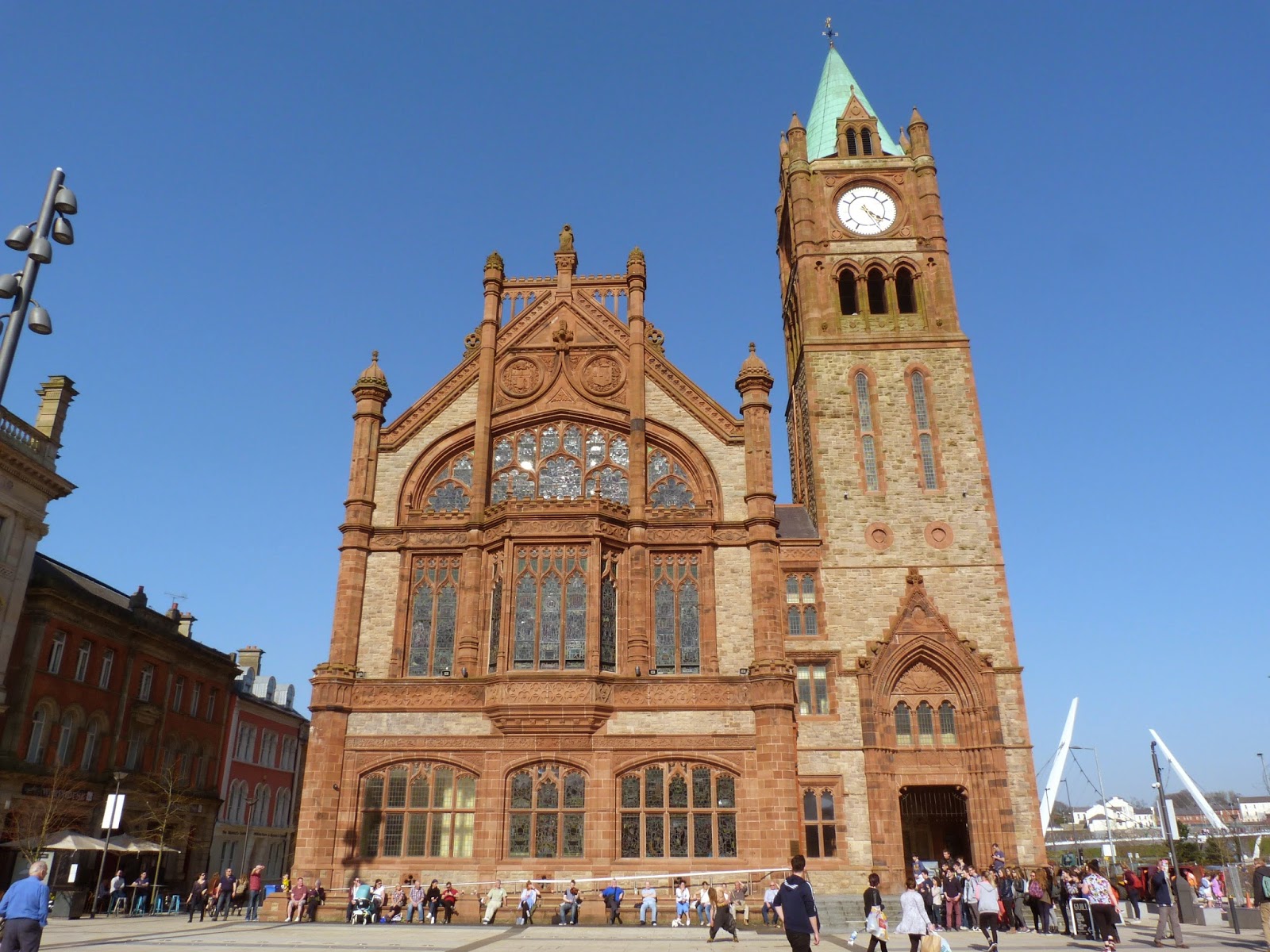 Why the chicken crossed the road. Because there's a new Nando's in Derry.