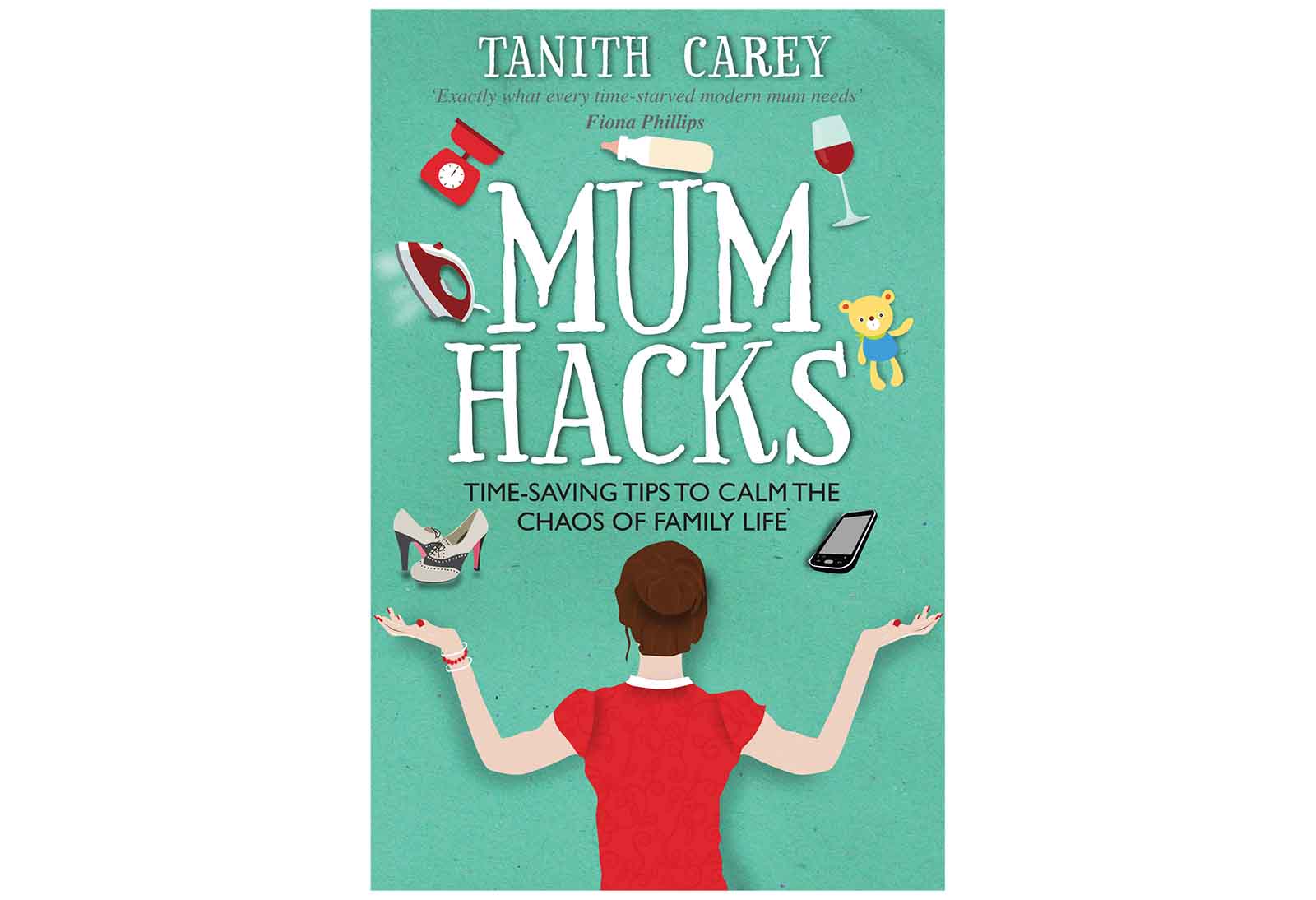 It's become the Holy Grail, hasn't it? The ultimate tip – or hack – that will Change Your Life. The one thing you can do that will make you instantly thin, popular and tidy.
After all, just consider the enormity of your achievements if only you didn't have all of everything to do every day. I'm a veteran of hundreds of hours wasted searching for the ultimate bit of advice.
And now – ta-da! I have a solution. Relax. It is not in the form of three-course-meals you can cook in the car or, even, the simple expedient of employing staff.
No. All you have to do is buy – and read – Tanith Carey's new book, Mum Hacks. In it, Tanith has brought together all of the most sensible advice to help you save time and stay on top of everything.
I reckon I'm pretty good with a short cut, but Tanith comes up with some 'why didn't I think of that' stuff. For example, she advises bunging the keys in the ignition as soon as you've unlocked the car – that way you'll know where they are. And lining the top of your kitchen cupboards with greaseproof paper so you can just change the paper instead of having to clean all that greasy gunk off. (Not that I care any longer about mess I can't see, my top hack being 'lower your standards'.)
Her advice rings true on so many fronts including 'hold your nerve' over extra-curricular activities for kids. Just because it seems every other kid is getting the opportunity to study German, kick-boxing and interpretative dance, doesn't mean yours have to. In fact, a bit of being left to their own devices will do them the world of good.
She's also a fan of the storage box. A place for everything and all that. And it's true – what chance is there of things being put away if away doesn't actually exist (or is already full of some other junk). Although I solved the horror of craft crap everywhere by simply chucking it all out. Immediately.
I think that most parents would find something they hadn't thought of in the pages of Tanith's book. Or, at the very least, they will be reminded to have a think about what matters and what doesn't.
Obviously, she would have called it Parent Hacks if 'parent' fitted as prettily across the cover. And, actually, if I had a tiny criticism it would be the presupposition that all this stuff is mum's job.
You can get Mum Hacks from Amazon.