When you think about interior design, the colour of the home can have such an impact. Quite often we just go with that we like, but do we ever stop to think about the effect that the colour can have on us? Certain colours can lighten our mood, and others can dampen our mood. I think that some of the best colours to have for a living room, as warm but not too intense colours. So think about colours like orange, golds and yellow. They tend to add a bit of energy and happiness to a room. A colour like red is a bold choice and can cause people to feel a little stressed when looking at it. So in general, red should be avoided on the walls. Accents of colour are a great idea to give pops of a different theme.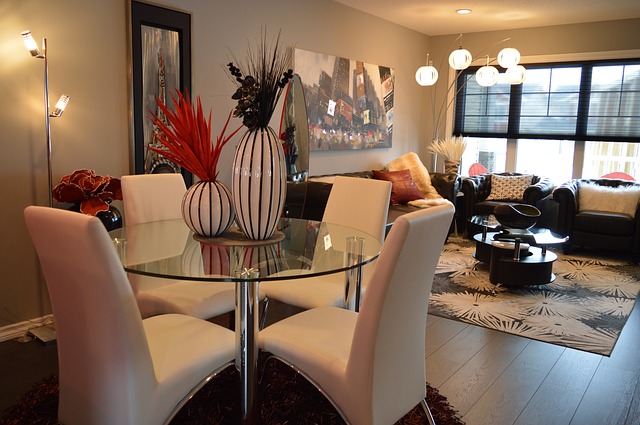 If you have quite a neutral room, you could add things like cushions or throws to create the mood. Colours like purple and dark blues, are great to create a feel of luxury. So if you want to add a luxury feel, then they are the way to go. Cooler and lighter blue shades are better for use in bathrooms or kitchens. They aren't the best to have in a room where you want to feel cosy like a bedroom or living room. For a cosy feel, choose a colour on the warmer spectrum.
When you think about updating your home or redecorating, how often does the lighting get left until last? Along with colour, it is one of the things that can determine the look and feel of the room. You need to consider the impact of natural and unnatural light too. So one of the first things to think about is the ceiling lights in each room. One single light doesn't often do the room justice. So think about getting lights that have space for more than one bulb. The lighting needs to match the style of the room and furniture, though. If you have chosen quite a modern and funky room decor, then a large pendant like could look amazing. Filament bulbs are trendy right now too. So again, a modern and industrial looking room would suit this style. If you have quite a classic looking dining room, then something like a chandelier style would be the best option. Hung right over the dining table, it helps to create a feature and a focus in the room.
Then you need to consider the options when it comes to natural light. Are there corners of the room where the light just can't get to? If budget allows, it could be worth making windows larger. If that is not an option, then think about using mirrors, to create the look of light. Placing mirrors on walls opposite windows helps to reflect the light. They also help to make the room look bigger. The brighter and more full of light your home looks, the happier, so they say, an environment you'll create.