Wouldn't it be great if we could just get the kids to come to the table and enjoy their food? There's always something that's not right. They either want to play on their games consoles. Or they don't like carrots. Or they don't want to eat with their big sister. Having kids is tough.
But over the years, mothers everywhere have demonstrated the power of a delicious meal to get them to fall into line. Somehow we go from resistance to compliance in the blink of an eye. And it's all down to the food. Here are some recipes your kids will love so much they'll love you forever. Well, perhaps a day or two.
Nacho Potatoes
Nachos have gotten a bad rap recently for not being the healthiest of evening meals. And if you stick to the regular recipe, it isn't. But you don't have to keep to the regular recipe. Chop up some regular potatoes and some sweet potatoes and toss them in a bit of oil. Then bake them for about forty minutes, 420F. Then get started on the sides.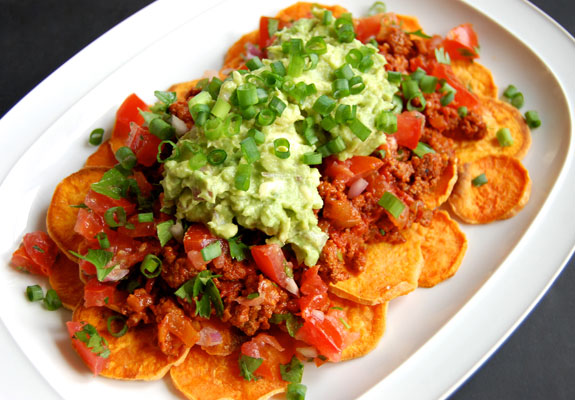 Here's where things get really interesting. First, make the refried beans. This is super easy. You can buy it by the tin. Just heat it up in the microwave in a non-metallic bowl.
Next, move onto the guacamole. Grab a ripe avocado – emphasis on ripe. Take the skin off, remove the stone, and chuck it in the food processor. Then grab a lime and squeeze it into the processor. Finally, season with salt and pepper and whizz it up.
Lastly, grab a jar of salsa, a cup of chopped olives and scallions and serve. It's a great meal because kids can build up their nacho potatoes any way they like. Oh, and it's good for them too.
Orzo Pasta Salad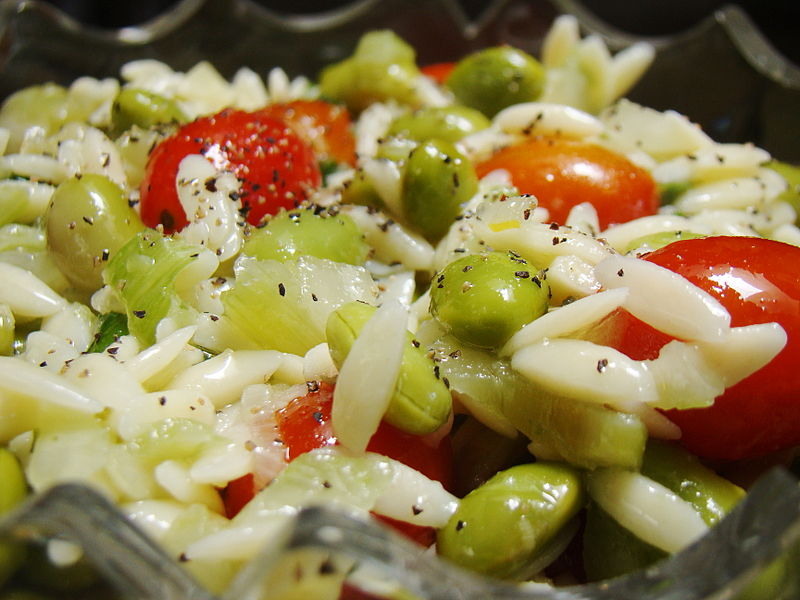 commons.wikimedia.org
Orzo pasta is another super easy recipe your kids will love. Everybody loves pasta – well, nearly everybody. And Orzo pasta is no exception. Orzo is a little different to your regular pasta as you can see from these great posts on Instagram. It looks a bit like rice on first glance. And that's why it's so appealing as a type of pasta.
But you can do pretty much anything you like with it, even make it into a salad. "But," I hear you say. "My kids hate salad." Well, this is a salad with a difference.
Grab a pan first. Open the Orzo pasta and start cooking it according to the instructions.
Then find a frying pan and chuck in some finely chopped shallots. Fry in some oil until they're nice and translucent. Then add in some veggies of your choice to the pan. Why not throw in some spinach, cauliflower – whatever. While that's cooking, blend up some sun-dried tomatoes and basil in a blender. Then when the orzo and veg are cooked, toss them in a bowl with the tomato paste. Add some salt and pepper and then some parmesan cheese. Then say hello to some happy kids. They will love it.