What's the point in starting a grueling health and fitness regime, if you're not planning on keeping up your new regime for life? So many people start a regime and think they can just go back to their old ways afterwards. Or, they fail to think about the future and end up going back to their old ways on autopilot. You can get fit and healthy for life. Anybody can, whatever stage you're at now! If you want to know how you can get fit and healthy for life and not just for a season, read on to Get More Info.
Start Off Small And Build Yourself Up
If you decide out of the blue that you're going to start living an athlete's lifestyle tomorrow, you're more than likely going to give up after a short amount of time. You have to build yourself up to that kind of thing! Make a few small changes to begin with and continue to make them until you're at a level you're happy with. For example, you could start by overhauling your diet, or just removing a few unhealthy items at a time. Once you've done that, you could commit to visiting the gym or working out just 3 times a week for 30 minutes. When you start small and build yourself up like this, it isn't as overwhelming. You'll even begin to enjoy yourself, and you'll really want to continue to improve! Don't rush to get to the level you want to be at. You can download beginner's plans and things like that to get you started, but don't expect to stop after the 8 weeks or so the plan is laid out for. You need to continue your new healthy lifestyle for life.
Have Motivational Reasons For Doing It
Having lots of different motivational reasons for getting into health and fitness is a good way to stick to it. Some people just want to look good, but often, this isn't a good enough reason to stick to a routine. You need even more reason. Maybe you want to fight off illness, or make an illness you currently have better. Maybe you want to live longer. Make sure you keep these in mind to push you forward, especially when times get tough.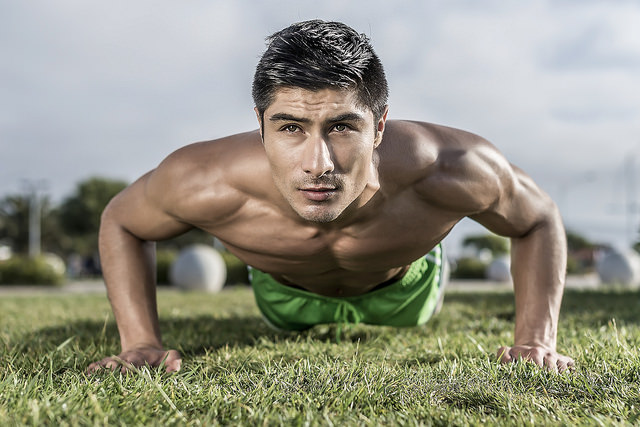 Change Your Thinking And Attitude
If you're going about all of this with a negative attitude towards it and yourself, then it's unlikely you'll succeed. You get out what you put in, and if you're full of negativity then you won't get to where you want to be! Change your thinking. Start thinking like a fit and healthy person would. Start speaking like one. Act like that person! This way, your brain reprograms itself. You'll soon become the person you want to be when you constantly repeat these things. Know that you can do this. Have an unwavering belief and a positive attitude towards your body. You should always start doing things like this because you love yourself, and not because you hate yourself. A lot of people start doing these things out of a hatred for their bodies, and it just doesn't last. Changing your thinking and attitude gradually will help you on your way to success! Affirmations, visualisations, videos, meditations and other resources can help you to do this. When you listen to some of the most successful people in fitness talk about their success, they are the techniques they used.
Be The Best Version Of Yourself
Instead of having lots of 'body goals' and wanting the body of another woman, be the best version of yourself. Love yourself, and aim to be the best you can. It's nice to have women who inspire you, but you will never be them. Comparing yourself and feeling down is only detrimental to your progress. Always aim to be the best version of yourself and you'll get better and better. If you are the kind of person who compares yourself to Instagram and magazine models all the time, stop! You can celebrate women's bodies, but don't hate your own.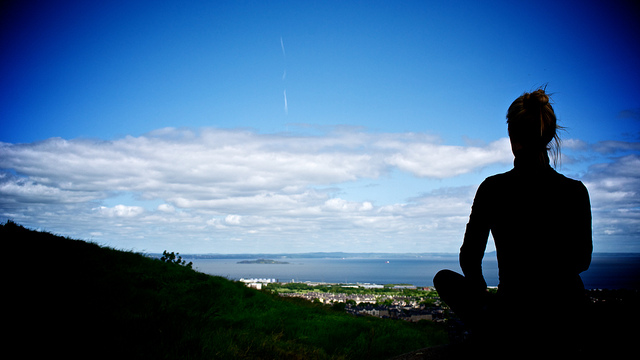 Get Plenty Of Sleep
Sleep is such a crucial part of any health and fitness regime. Our bodies repair themselves as they sleep. If you're not getting enough sleep, you'll be sacrificing your results and energy levels. The amount of sleep you need will vary depending on activity levels, age, and all kinds of other factors. Just make sure you're consistent and in a good routine!
Surround Yourself With Like-Minded People
If you spend your time with people who have no desire to be fit and healthy, and constantly bring you down because that's what you want to do, then you have more of a chance of giving up. You don't need to kick your long term friends to the curb, but having a set of 'fitness/health friends' if you like, will be beneficial.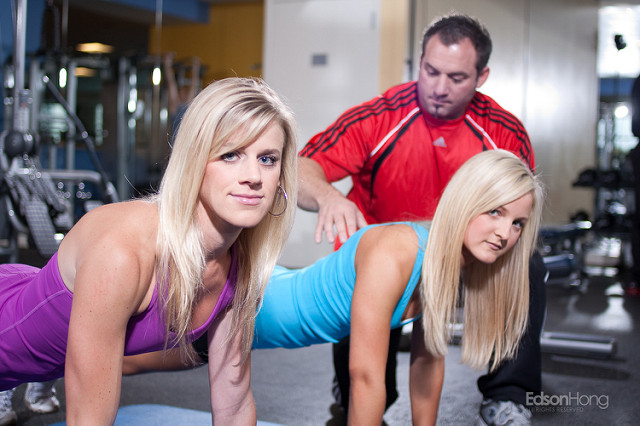 Incorporate Fitness and Health Each And Every Day
You don't have to be perfect every day, and you certainly don't need to run miles or spend hours working out every day. However, you should be sure that you're incorporating health and fitness into your everyday routine. This means doing things like taking the stairs instead of the lift. It means making sure you have vegetables with each meal. It means making small changes to your everyday life that will equal a big difference for you!
Make Sure You Enjoy What You're Doing
If you don't enjoy what you're doing, sooner or later, you'll give up. That's a fact. Work out why you don't enjoy it. Would you prefer a different kind of exercise? There are no rules. If you hate weights and want to do yoga, then go ahead! You need to feel great about what it is you're doing for it to work. If you can't see yourself doing something in the future, then you might just revert to your old ways.
Don't Obsess
Although you do need to be mindful when getting fit and healthy, especially if you have goals, you should never obsess. If you want a piece of cake, have a piece of cake. If you can't get your work out in one day because of an emergency, don't sweat it. You shouldn't start making excuses, or tipping the balance too much. However, obsessing is unhealthy and bad for your mental health. Make sure you aim to live a balanced and happy life overall. If you deprive yourself, you'll likely give in sooner or later. And if you don't give in? What sort of a life is that? We all need a piece of cake from time to time!
Set Goals For Yourself
Setting goals for yourself will help you to gauge whether you're actually getting fitter and healthier. For instance, one goal could be to do steady state cardio for 20 minutes. Another could be to do 10 press ups. By setting realistic goals that you can actually measure, you'll be able to keep moving forward and feeling great about your progress.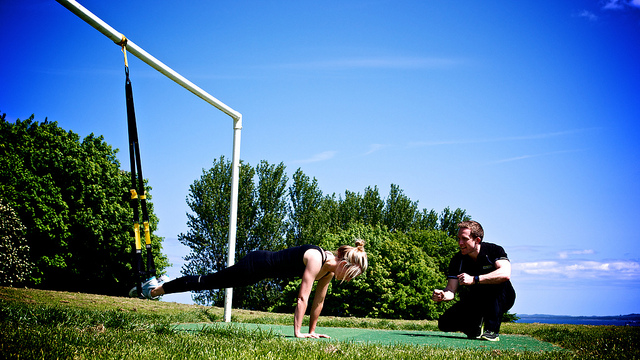 Do Lots Of Research
Doing lots of research so that you're knowledgeable about health and fitness is important too. This can be difficult. There's a lot of advice out there from different professionals, and much of this advice is contradictory. You should definitely have an idea of what exercise does to your body, and the foods that nourish us and keep us healthy. Don't make it too complicated for yourself. If something feels good to you and you're getting results, that's a good indication that it's working. You should also know how to keep yourself safe. This means staying away from starvation diets and exercise that could hurt you. If you often ride a bicycle without wearing the correct gear, this is just as bad as using the wrong form lifting a heavy weight. If you're not careful, you'll have to ask yourself, 'Will bicycle injury lawyers take on my claim?'. Make sure you're taking advice from professionals. Stay away from people with no credentials and fitness magazines.
Be Consistent
Consistency is the ultimate key to getting fit and healthy for life. If you're not consistent, you'll never make progress and get the results that you want. We all have off days, and even off weeks. We all have times where we feel like our progress has stalled, or like we're not doing anything beneficial at all. If you keep going through these times, you'll definitely reap the rewards! This doesn't mean you should ignore your body. Listening to your body intuitively and knowing when it needs a break or a bit of a treat is a must. If you're in pain or exhausted all the time, that's another sign you need to slow down or change something. Aside from those instances, remaining consistent will help you to get the results you desire, and keep them forever!