It isn't rocket science to know the many good reasons why we should exercise. We know it is good for our health, blood pressure, our mood and our waistline. We also know how easy it is to workout these days. We can just click on YouTube to watch exercise videos or search online for the best hints and tips. If only knowing why and how was enough to help us to get fit and into shape! We need to make our exercise become a habit. When we just do something because it is part of our routine, then it makes such a difference. It is easier said than done, though, right?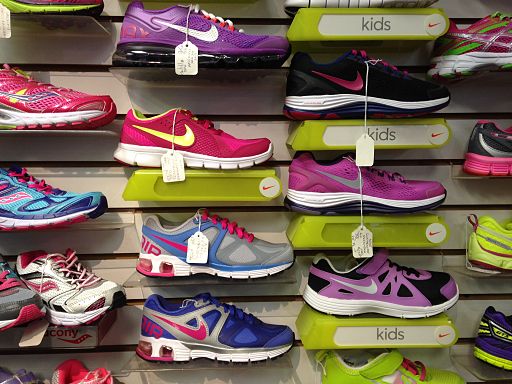 I think that one way to make exercise stick is to get all of the right gear. You can't just go out for a run or a jog if you don't have any trainers or running clothes that fit you. So first thing's first, you need to make a commitment. Committing to an exercise routine and getting the things that you need is a very good place to start. Then you haven't got any justifications of why you can't head out running.
It is also a good idea to make the home a little more exercise friendly. If you can't afford to head out to a gym all the time, then you need somewhere to do it at home. Deciding on a space where you can exercise is a great plan. Again; you can't justify your way out of it. If you can have a few bits around the house to help you, then that is even better. If yoga is your thing, then maybe get a yoga mat in. It might be worth it either way, especially if you have hard wooden flooring.
Having some other equipment might be a good idea too. Some hand weights, an exercise ball or some portable parallel bars are all good options. They are all versatile pieces of equipment so they can help with a variety of things. From muscle strengthening and building to cardio to stretching.
Choose the equipment that you will actually use, though. Also make sure that you're using the right gear, like those ryderwear uk gym clothes, for instance, to ensure your comfortability. How many of us have had that exercise bike in the corner of the room that actually doubles up as a clothes horse? When you pick an exercise that you enjoy and makes you feel good, you are much more likely to stick with it. So if doing bodyweight exercises fills you with dread, then something like dancing or Zumba might be better options?
It is also important to not start off with mammoth workout sessions. If you have hardly done any exercise before, it is silly to start off with hour-long sessions. You are more likely to get injured, and that will put you off right away. It will also lead to dread and boredom. An hour can be a long time to put aside too. So starting with twenty or thirty minutes is a good plan. Just see how you go and build it up from there.