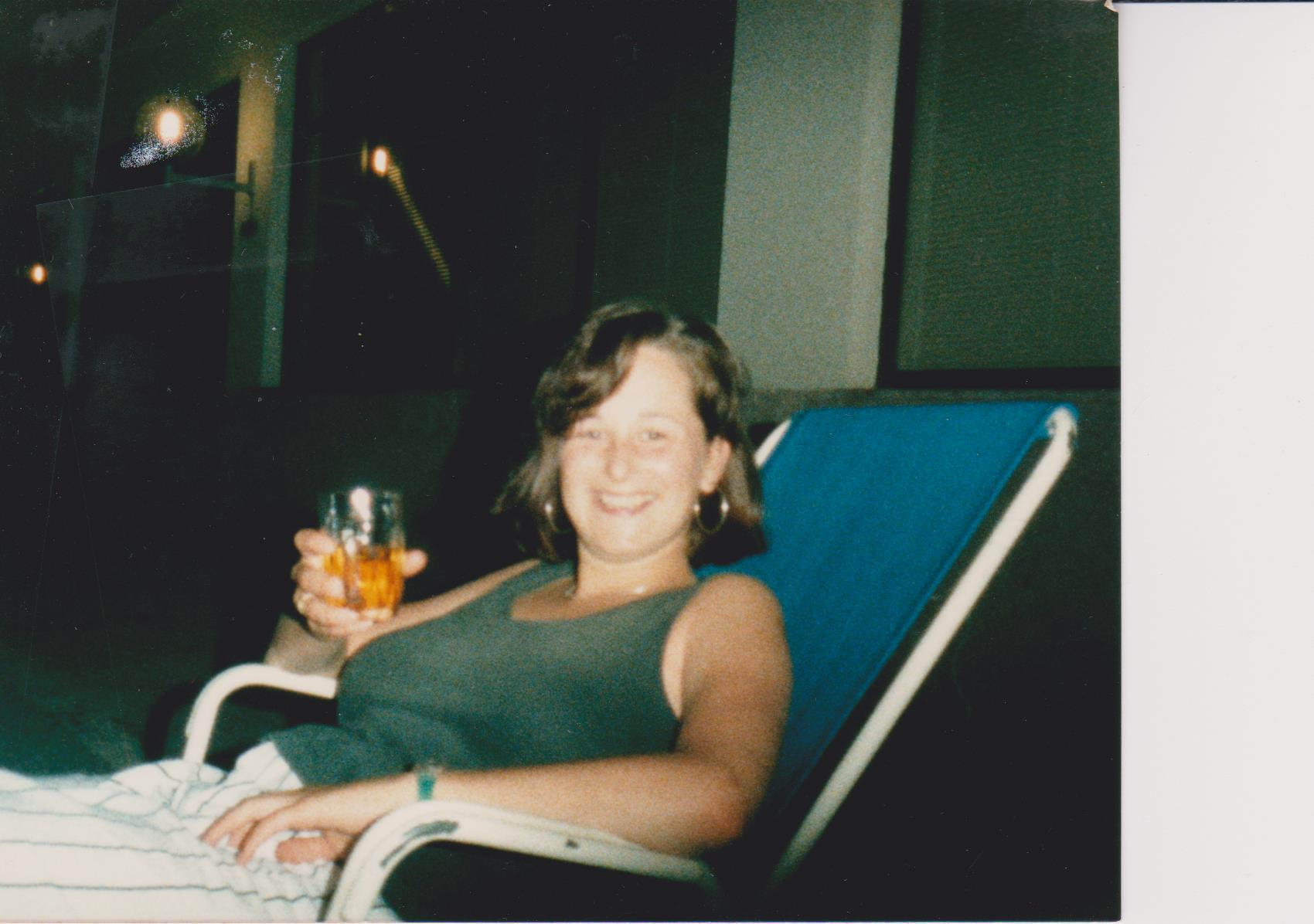 Posh Spice started it with her recent advice to her younger self. Then the Daily Record asked a few writers, including me, if they wanted to share their wisdom. 
Here's what I wrote:
Dear Ellen
YOU'RE 18 and you've almost finished your first year at university.
While you think you're invincible and that you know everything, I'm not going to tell you how wrong you are. You've got plenty of time to find that out for yourself, so enjoy the feeling while it lasts.
Instead, I'm going to tell you that the nights of dancing to The Cure on the student union's sticky dance floor are really some of your finest.
Don't be in so much of a rush to move on to the next thing – you might learn a bit more if you take your time. Savour the moment and please don't roll your eyes when I tell you that all the answers are closer than you think.
Next term, you're going to start doing sociology, which you will really enjoy. However, please be warned that you will behave like a complete idiot during a tutorial about sexism. You will insist that it's a lot of rubbish and, as a woman, you don't understand what the fuss is about.
If you'd like to avoid spending many more years shuddering when you think of yourself doing this, I'd suggest you pause and consider that an 18-year-old with no responsibility for anything knows considerably less on the subject than a properly grown-up and trained sociology lecturer.
I suppose the best advice I can give you is to understand who to pay attention to and who to ignore because you're not very good at knowing.
Ignore all the people who make you think that you should do things to make them happy. Say no to the men, the friends, the bosses – everyone who asks you to do something you don't want to.
Instead, listen to yourself. Throughout your life, you'll learn that the answer you first thought of will turn out to be the right one. This is much more important than caring what people think.
Go travelling. Grab every opportunity to see the world before you settle down. You might think you've got loads of time for globetrotting, but once you have kids and proper jobs, it'll be tricky to go further than Cornwall.
Stop trying to find clothes that cover up your big bosom. Just save up and get the breast reduction done as soon as you can. You won't regret it.
And while we're on the subject of matters of the body, stop smoking. It's stupid and it doesn't look cool.
Dye your hair, get tattoos, start running and take up yoga. All of these things will make you very happy. Have fun… and don't forget to smell the roses.