Kitchens seem to lose their sparkle far more quickly than we would like. After all, the last time you renovated that space it took two weeks to complete. It was like a nightmare of a building site for most of that time. But when the contractors moved out, the kitchen was so beautiful. What a shame we have to use it! Of course, all that feels like it only just happened, yet the kitchen is already looking a little rough around the edges. How can you give it a face lift without the hassle of contractors?
Paint
A fresh lick of paint always lifts a room. But don't just throw your brushes at the walls. Start with the ceilings. You'll be surprised how quickly ceilings can yellow after just a few weeks of cooking. A brilliant white finish will lift it again. Now have a look at the kickboards and skirting boards. Give them a little rub with sandpaper to clear any debris. Wood paint is best here. The same brilliant white can be used on the doors too. Don't be afraid to use a feature wall theme in the kitchen. A vibrant colour can definitely brighten any room.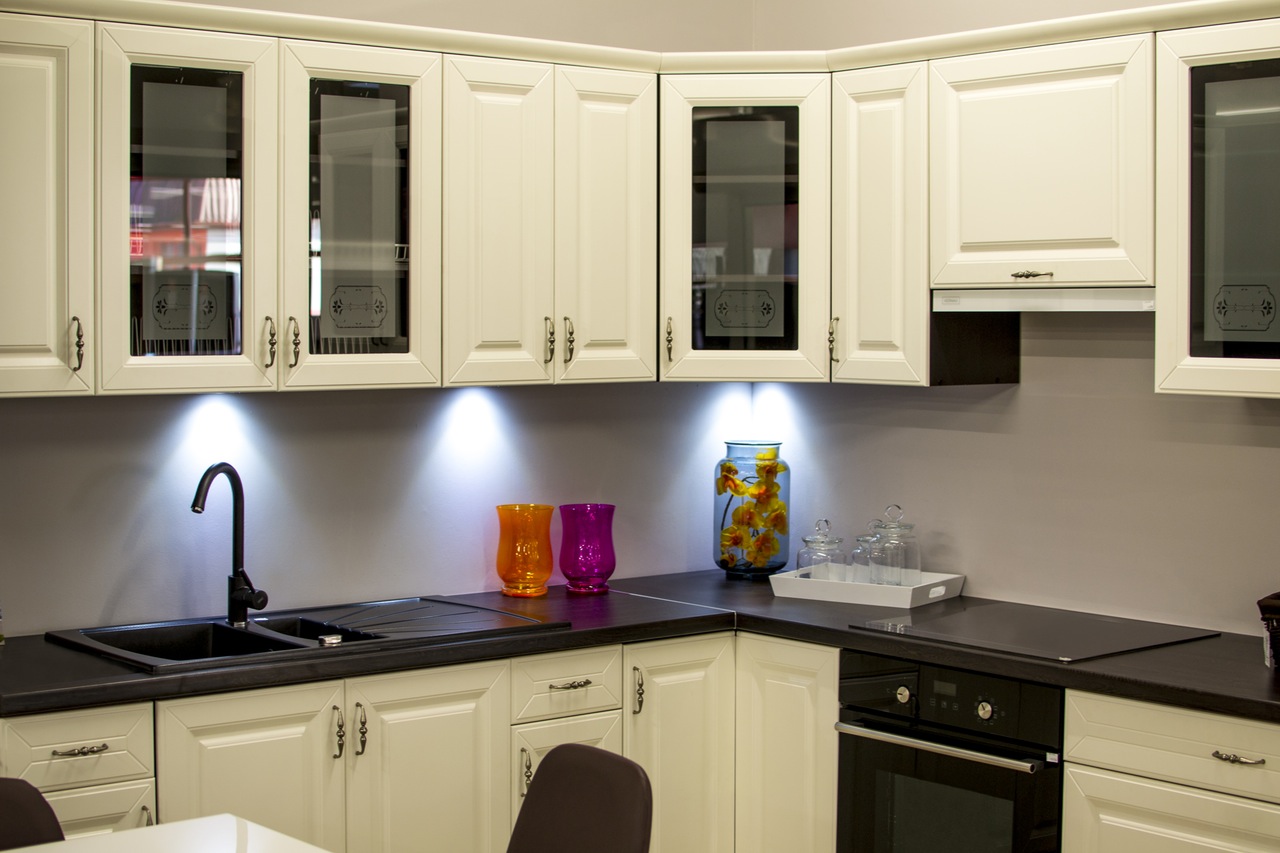 Taps
It isn't too tricky to replace tired or worn tap sets from your sink or basin areas. Why not browse the most contemporary kitchen taps online? To fit the new ones you will need to be able to turn off the water underneath before you start. Most contemporary properties have little stopper taps under the sink. Open the tap fully before you take off the old one to be sure you won't get wet. You might want to use a sealant around the base of the tap where it meets the basin. Check with your local DIY store which one is best for your particular finish.
Cupboards
If your kitchen is from a standard range at your local DIY store, chances are you can swap the cupboard doors easily. Be sure to check the dimensions and the hinge holes of the new ones you choose. Alternatively, find some good quality furniture paint that is steam resistant and give them a fresh lick. For a quick and simple transformation, why not change the door handles? There are many wonderful contemporary styles out there that could make a significant difference to the look of your kitchen.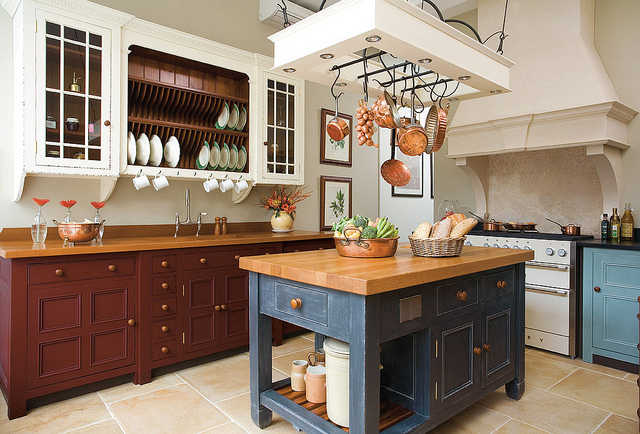 Appliances
Free-standing appliances are often quick and easy to swap out. Even fitted ones can sometimes be managed if your DIY skills are up to it. Appliances are often replaced every three or four years. A fresh look can be achieved this way. Integrated appliances like ovens and hobs usually need a certified professional to install them. This is for safety and legal reasons. Check with your sales rep before you hand over your cash.
Kitchens do quickly fade because we use them so much. Even the cleanest kitchen can look well-loved in just a few months. These little changes can help lift the whole room again. Enjoy your fresh 'new' kitchen.