If you are looking for ways to set the tone in your house, but you aren't too sure how here are some of the best ideas you will need to start with.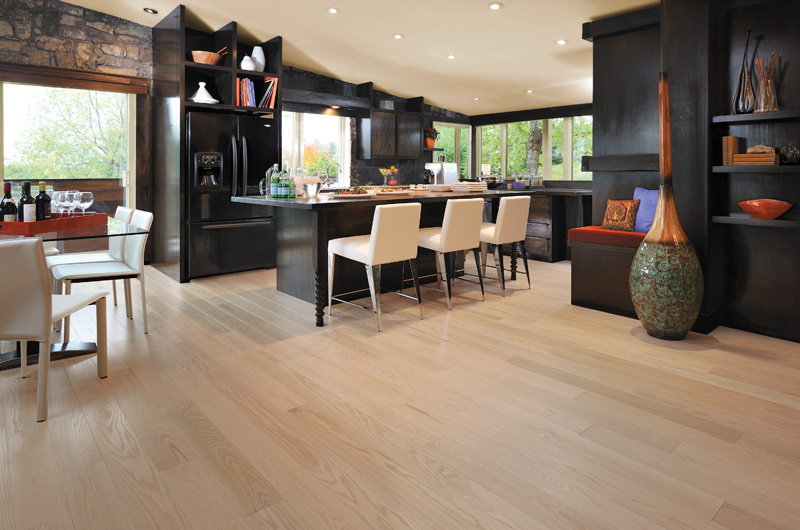 Beautiful Floor
Wool carpets provide a real sense of comfort, but they do require a higher level of maintenance. If you're not too keen on carpets, then wood is another lovely option. It doesn't have to be real; it can be laminate instead. It still looks beautiful but is a lot cheaper and it's very easy to clean.
Play With Lighting
The kind of theme you want throughout will also influence the lighting you get. LEDS4LESS has plenty to choose from and picking the lights first may inspire you about what comes later.
Place different sources of light which will allow you to control the intensity and the areas to be illuminated. Avoid projecting a strong direct light from the ceiling and take advantage of all possibilities to mix a floor lamp, a lamp set, and indirect light.
For bedrooms, wall-mounted reading lights are very practical as they can be oriented to emphasise different areas, unlike bedside lamps which are rarely flexible. If you like diffused light, you may opt for some nice (scented) candles.
Keep It Clean
A crisp, clean-smelling house will create a wonderful vibe, so eliminate any odours from cooking, cigarettes or pets as this will affect the feel of your home. You can use air fresheners or fabric deodorisers to create a pleasant smell. Having said that, the best strategy is to remove the real source of the smell rather than just masking it. Think about getting your carpets and furniture professionally cleaned.     
Also keep your linen and towels clean. Wet towels in the laundry or bathrooms can give the wrong impression. So keep your linen fresh and well aired.
Once any unsavoury smells are gone, then it is a good idea to replace them with some positive ones. Fresh flowers, reed diffusers, cinnamon and scented oil burners are all great ways to enhance the atmosphere in your home.
And if you have a pleasant day, open windows to let some fresh air flow through.
Study home design magazines to find the small details that make rooms more appealing. Remember you are trying to set a tone, so things like an open book on the coffee table, a bottle of wine and glasses on an outdoor setting or logs set to burn in a fireplace can help do that.
A room can be dressed up with bright cushions, a vase of flowers or a throw rug. Also, if the view isn't great from your window use sheer curtains to cover it but still let the lights in.