There's no limit to dinosaur-related humour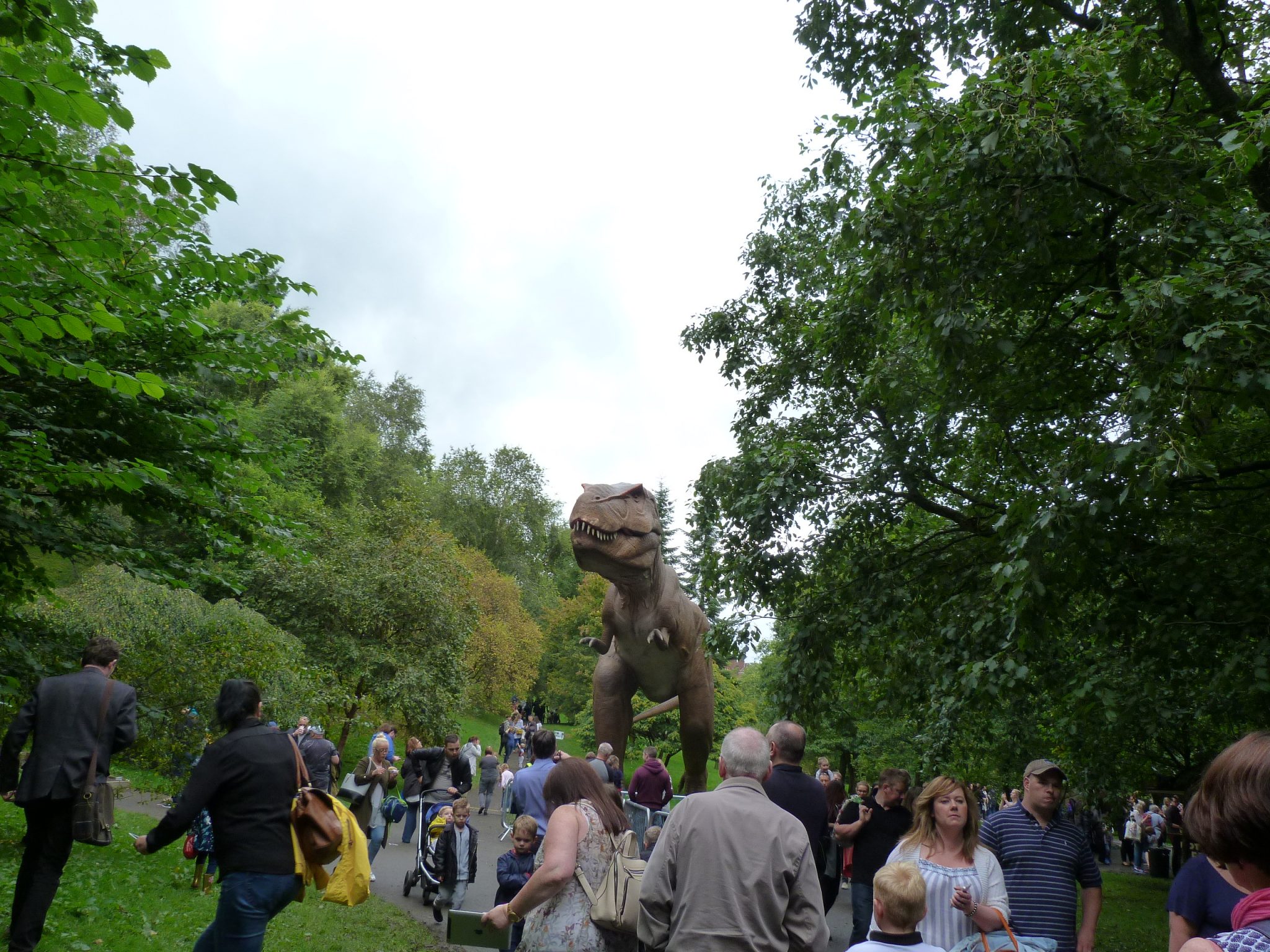 A roar-some day out. What do you call a blind stegosaurus? Do-you-think-he-saw-us. Why can't you hear a pterodactyl in the bathroom? Because the p is silent. And so on…
Skye is the best place to find Scottish dinosaurs
Or maybe even the only place. Apparently, the hills are hoaching with dinos and the beaches. Though now you can find them – for a couple of weeks anyway – in Glasgow's Botanic Gardens. Just follow the excited children and roaring sounds.
Birds are actually dinosaurs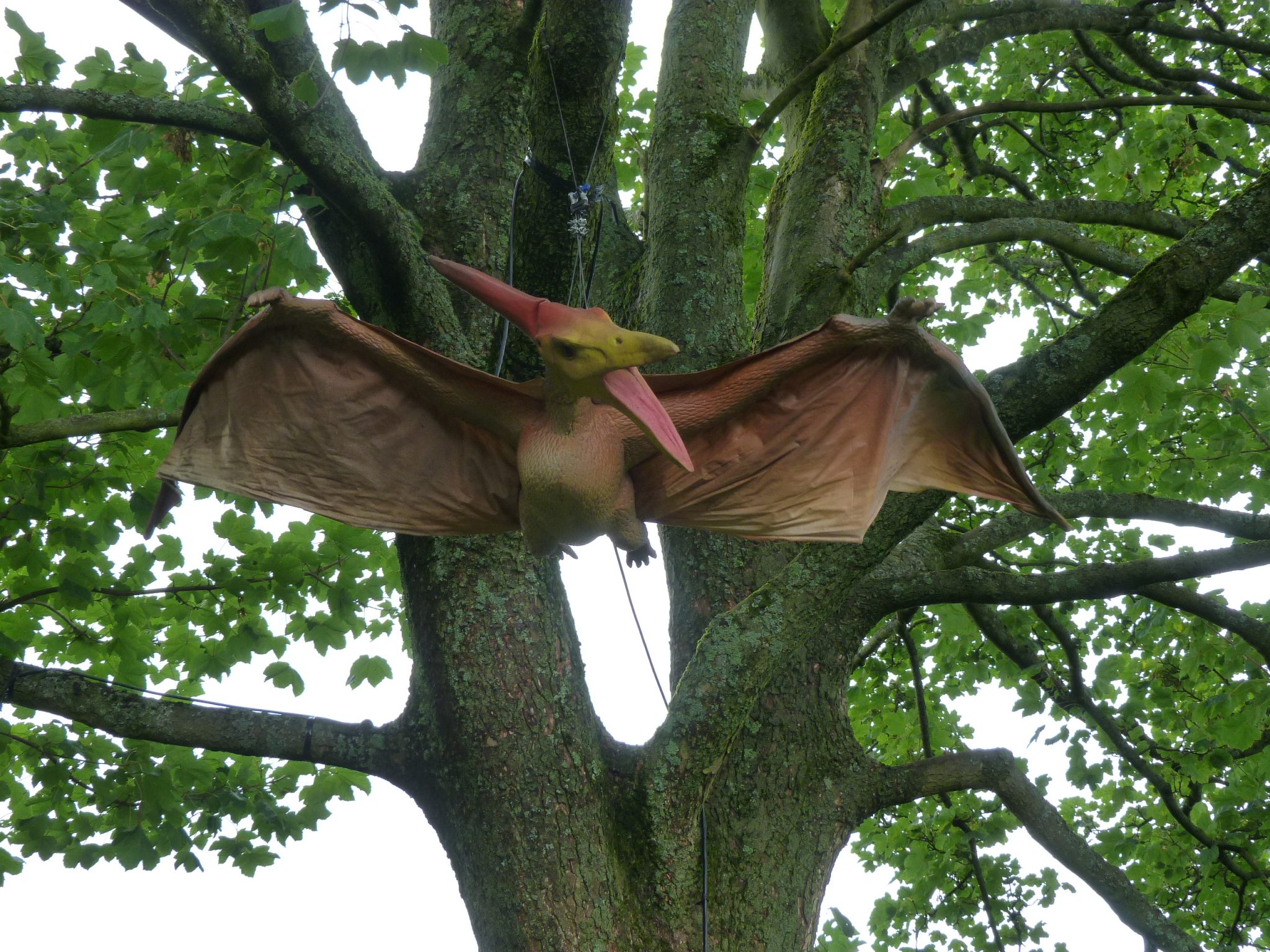 That's what t rex and his chums evolved into. (Clearly, the world of palaeontology is untroubled by my newfound knowledge.)
If you're under ten, you'll love this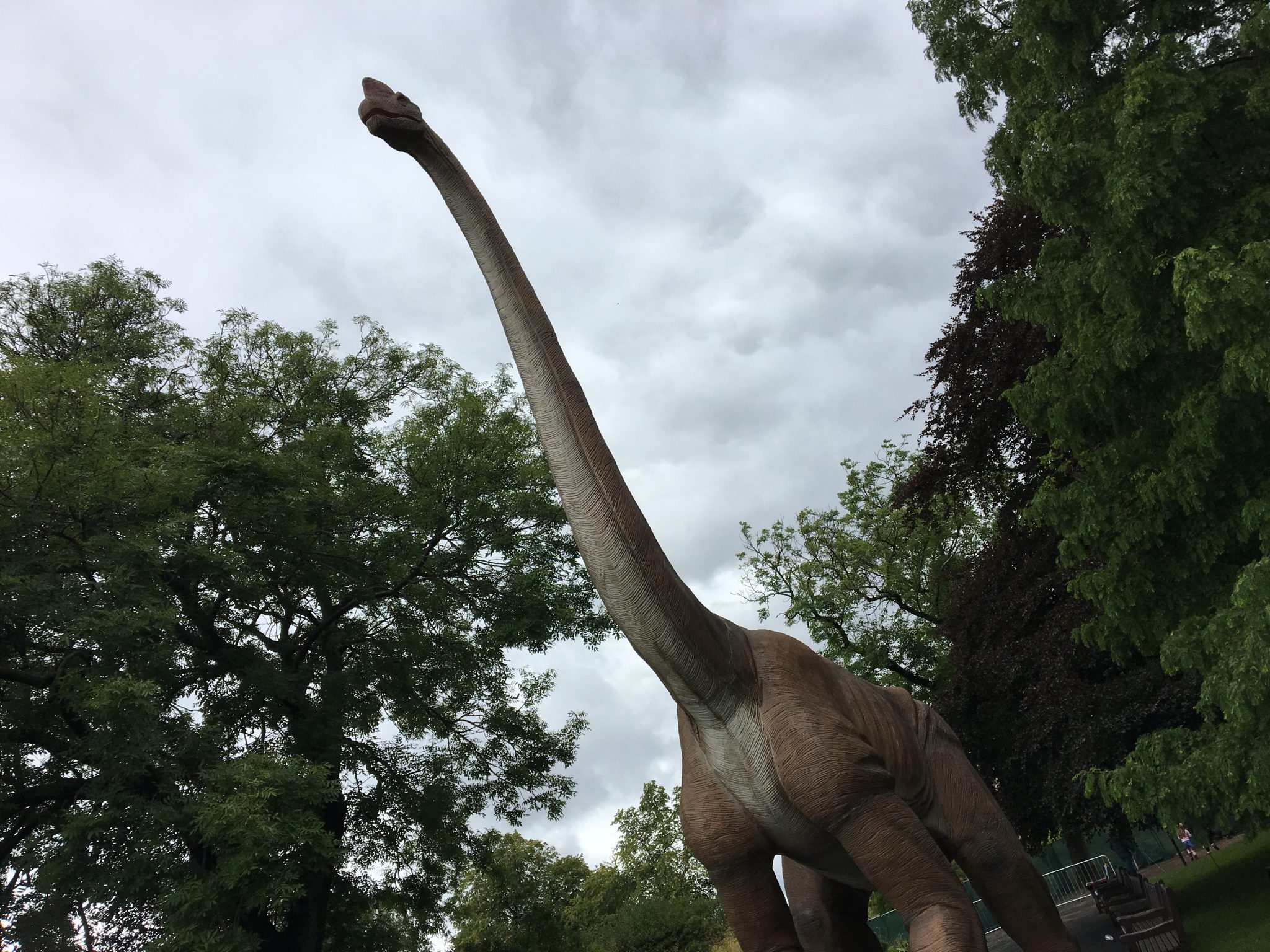 There's an optimum age for dinosaur appreciation and it appears to be under 10. Boy Three, who's eight, loved it. He's at that delightful conjunction of being old enough to be curious about pre-history and young enough to things that roar are 'cool'.
If you're too young, you'll be scared
We saw quite a few smaller children obviously baffled and petrified by noisy moving creatures taking up lots of space in the park.
Wear sensible shoes if you're visiting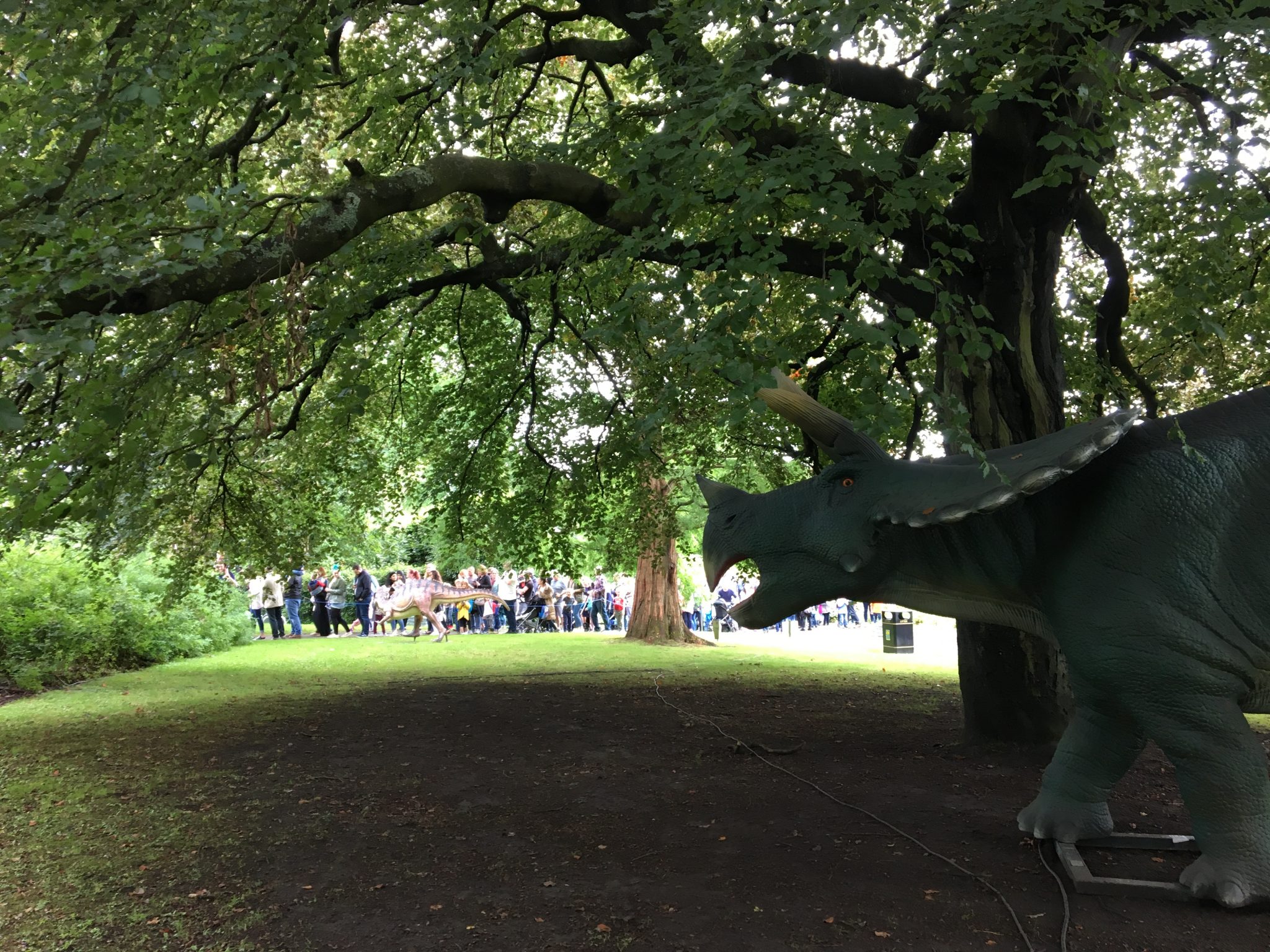 It's quite a walk and somewhat muddy underfoot. You don't want future palaeontologists finding petrified flip-flop prints, do you?
Dinosaurs are so old, it's not surprising they've lost their teeth
Some of the animatronic beasties look like they've been in the wars – injuries sustained during the millennia, or the motorway journey from Birmingham?
Many of the beasts aren't Jurassic…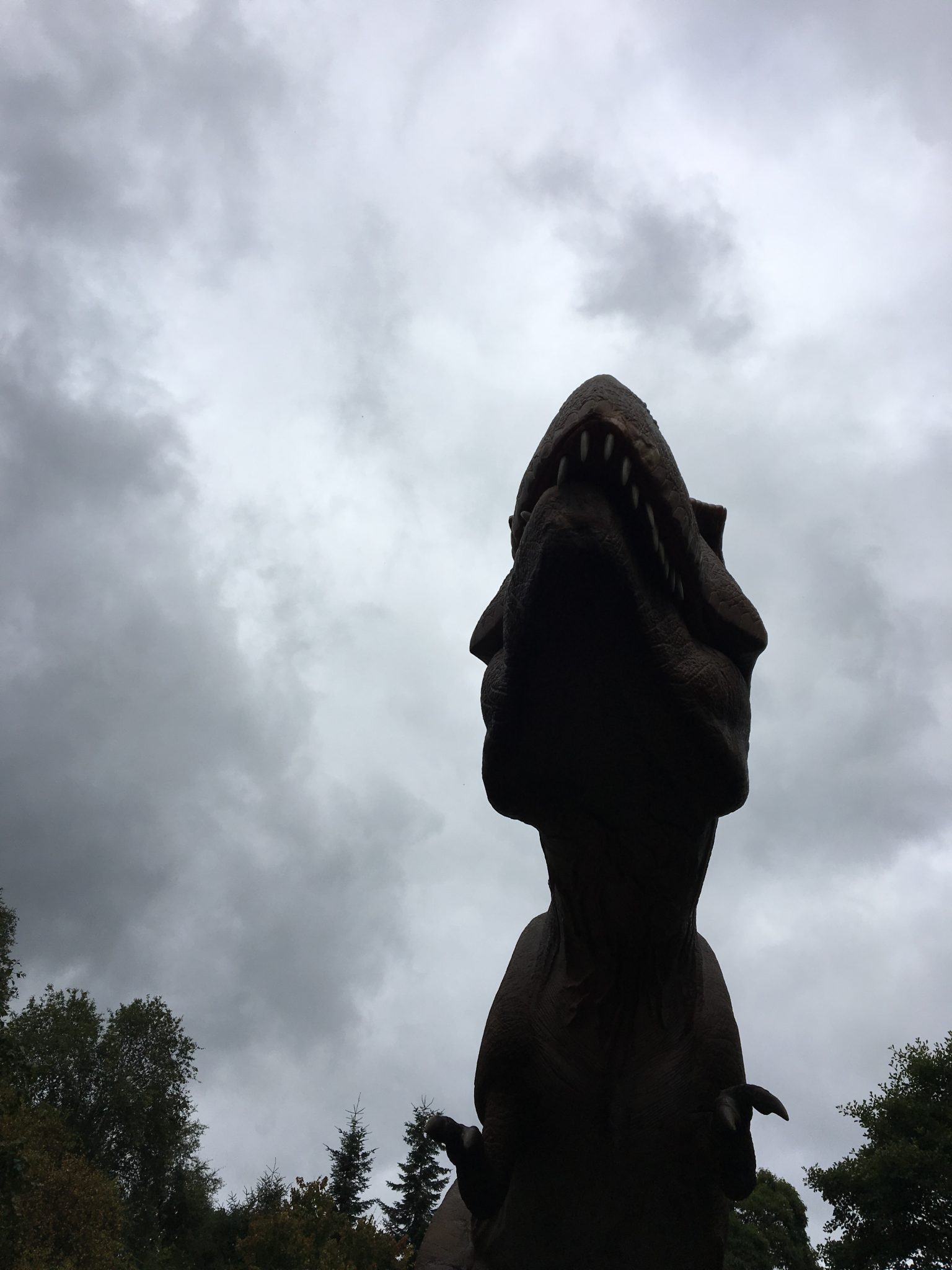 T rex is from the cretaceous period. Who knew? Well Boy One, for one.
… and some aren't even dinosaurs
pterodactyls and that other one that isn't a dinosaur, you know?
If you discover a dinosaur fossil, you can call it anything you like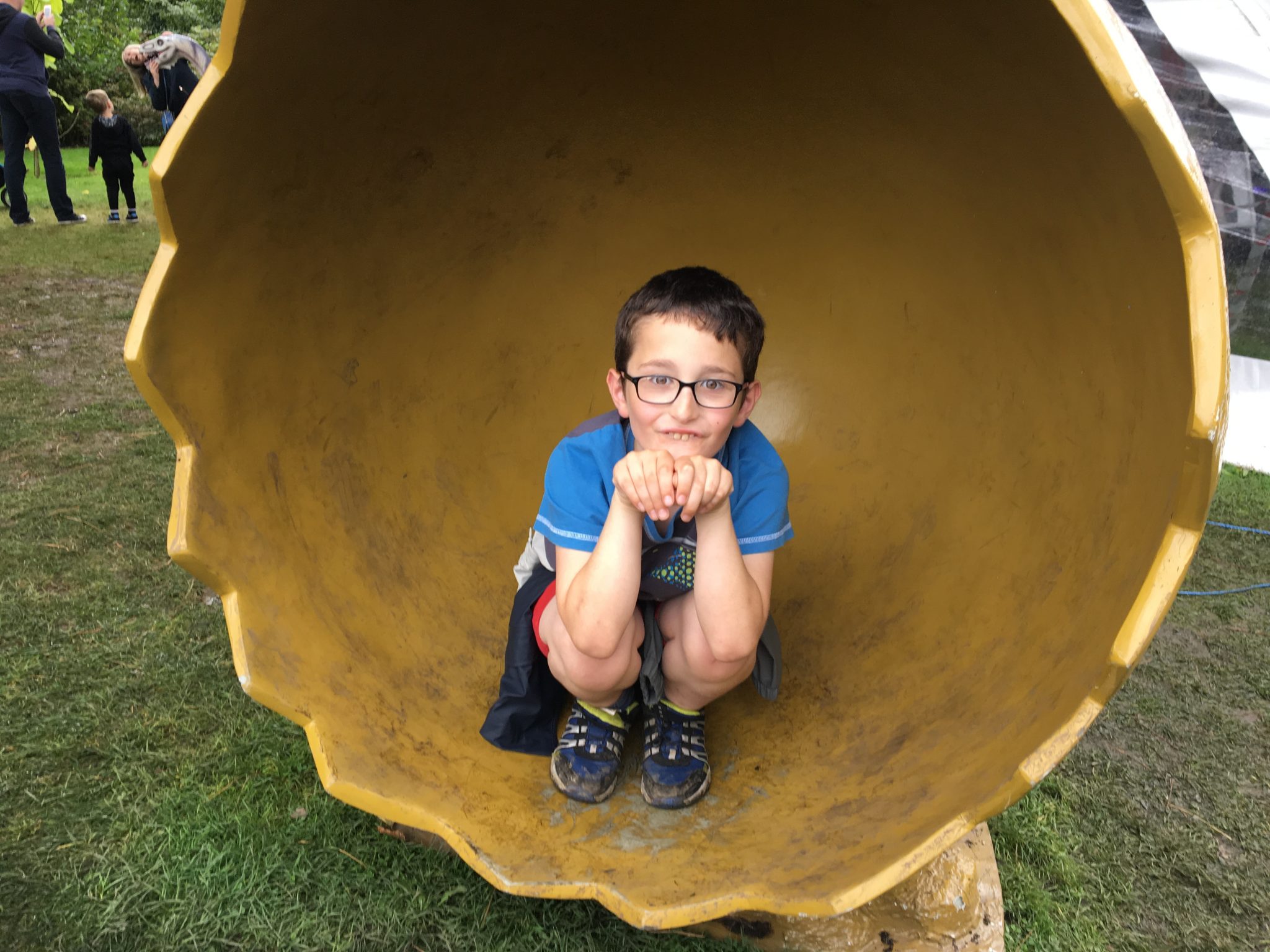 If you find a new type of dinosaur and register it in the official dinosaur register, you get to pick. Almost worth a career change to create a bundanceosaurus. Boy Three would call his an epicosaurus, what would yours be?
You'll get a great walk
Why wouldn't you want to walk through one of the city's beautiful and lush parks?
There are some people who still have those websites that play music without asking you first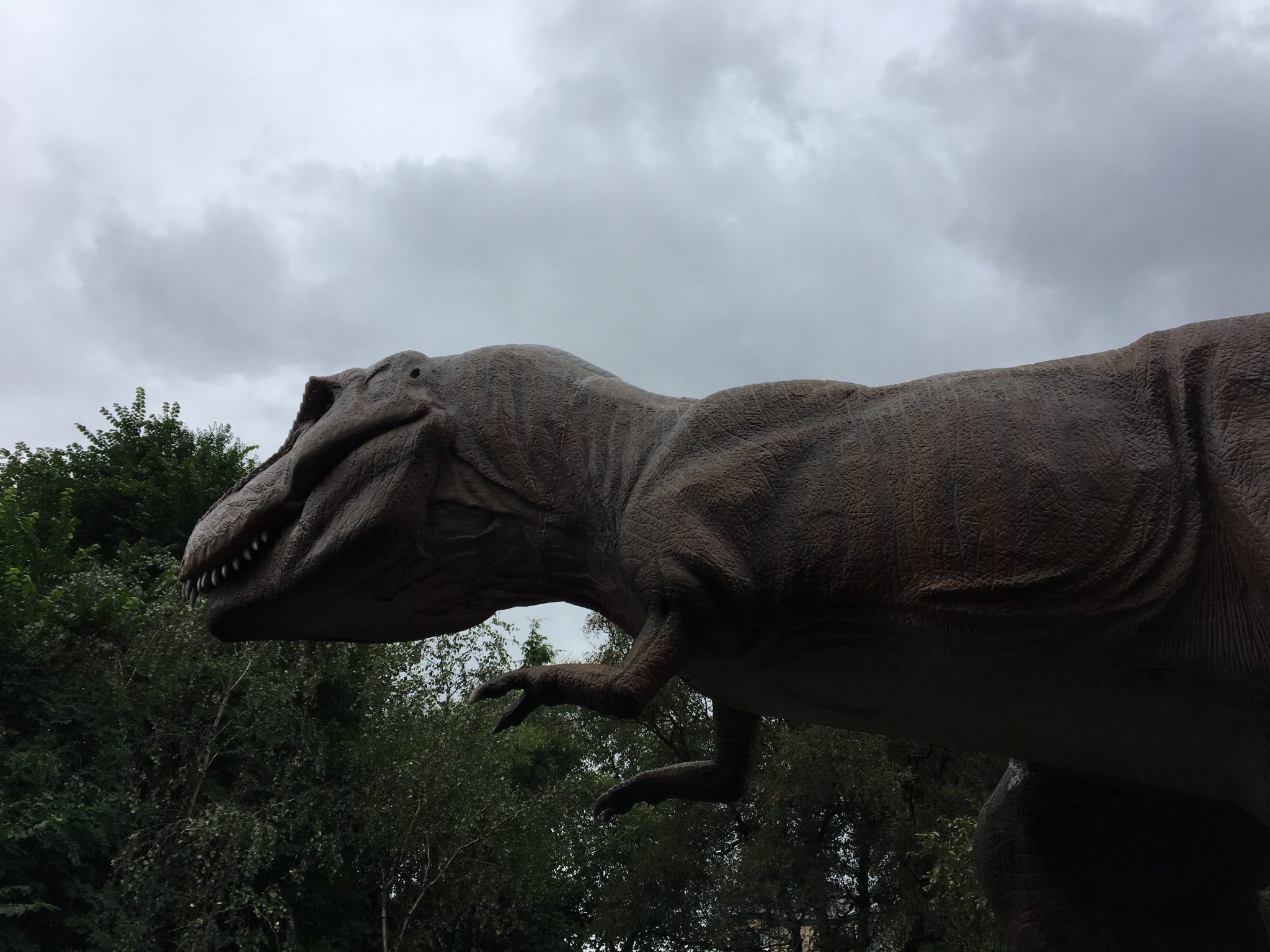 http://www.jurassickingdom.uk/
There's so much else to look at in the park, seeing as how you're there anyway
Don't go straight home – see the winter gardens, the Kibble Palace, walk by the river. Make a day of it.
Buy your tickets online, they're cheaper
And if you want to save more money, go quickly by the 'merch' van.
If you really want to learn about dinosaurs, walk to the Hunterian (but none of them roar)