In an ideal world, I'd have lots of time to bring perfectly crafted blog posts forth into the world. But it's just not happening, so you can have a rough and dirty update from Planet Bundance.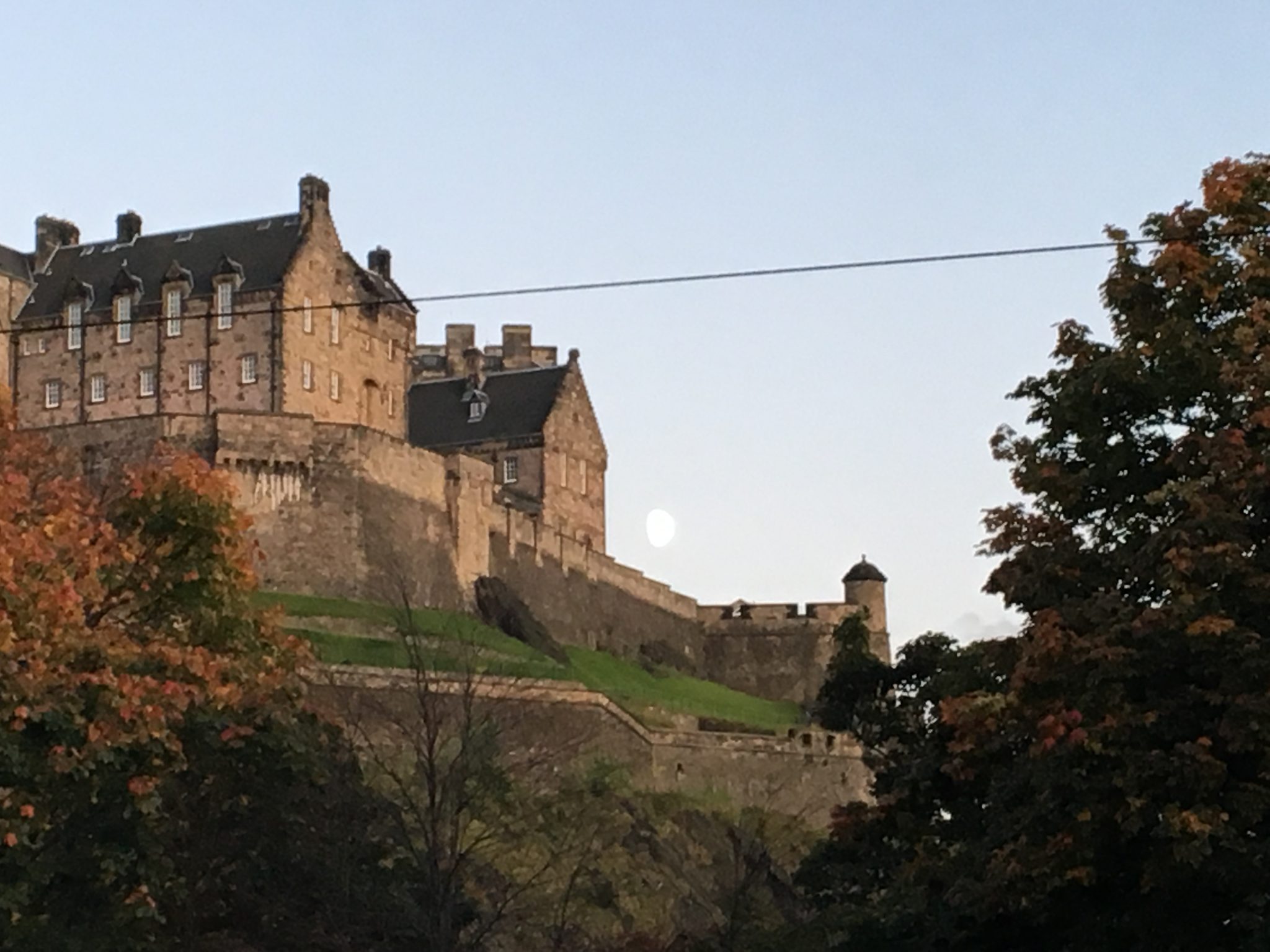 It was Boy One's 18th birthday and we marked the occasion with a trip to Edinburgh. Almost every time I'm in that city at one point or another I find myself thinking about how gob-smackingly fabulous it is.
It rained, then the sun came out. 
Do you think any writers would ever get a monument created for them these days? Does Harry Potter land count?
See I told you it was beautiful.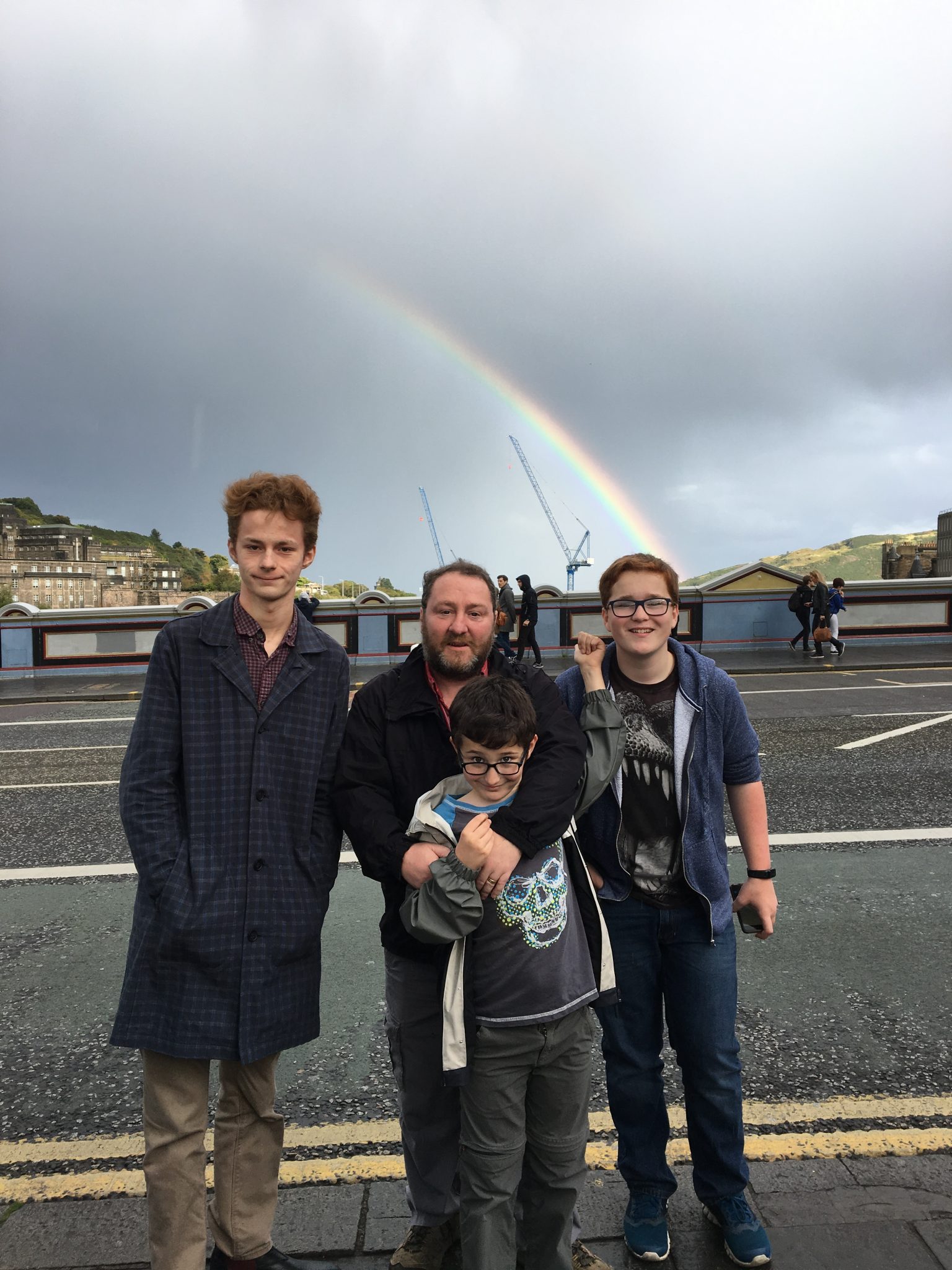 And the family all pointed the same direction without violence or insult. I think they were quite distracted by all the people we were inconveniencing by posing on the Bridges. By the time we'd finish there was quite a jam of folk snapping the rainbow.
This little guy was waiting on the doorstep for me one damp evening. I'm quite glad I spotted him, squashed toad between the toes wouldn't be very nice. 
Previously Boy Three told me that this was the best meal ever in the world and I was the best chef. I'll take that.