I love staying in hotels because someone else clears up while your own house doesn't get any dirtier. Everyone else loves them for the surprise cake. The Europa was fab – even posting us the clothes one of the boys left behind.
You can just see the H&W gantry cranes over Boy Two's shoulder. They are also known as Samson and Goliath (the cranes not the shoulders).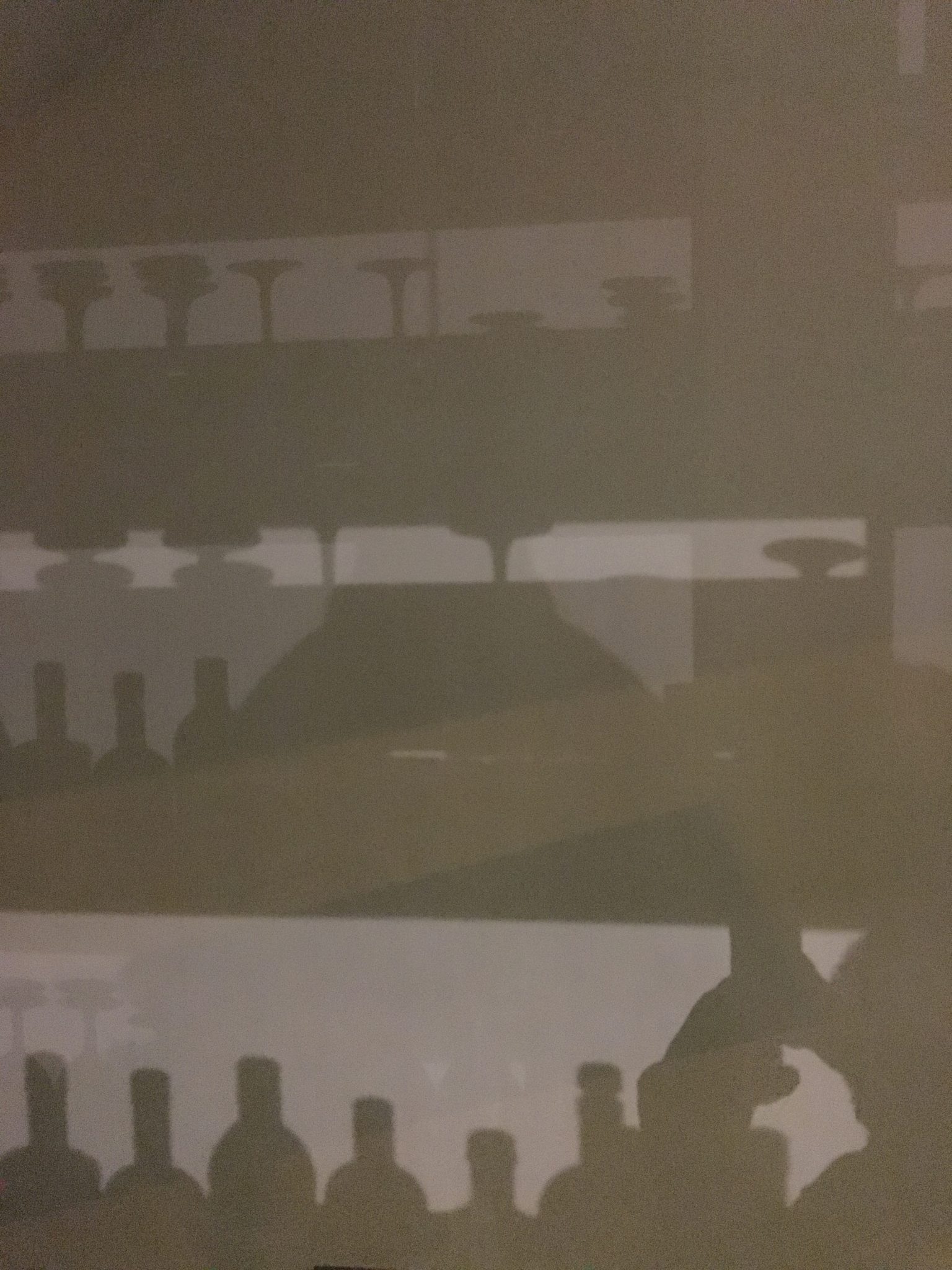 We had a fabulous supper at the James Street South Bar & Grill, but taking photos of dinner is a step too far, instead there were interesting shadows of bottles.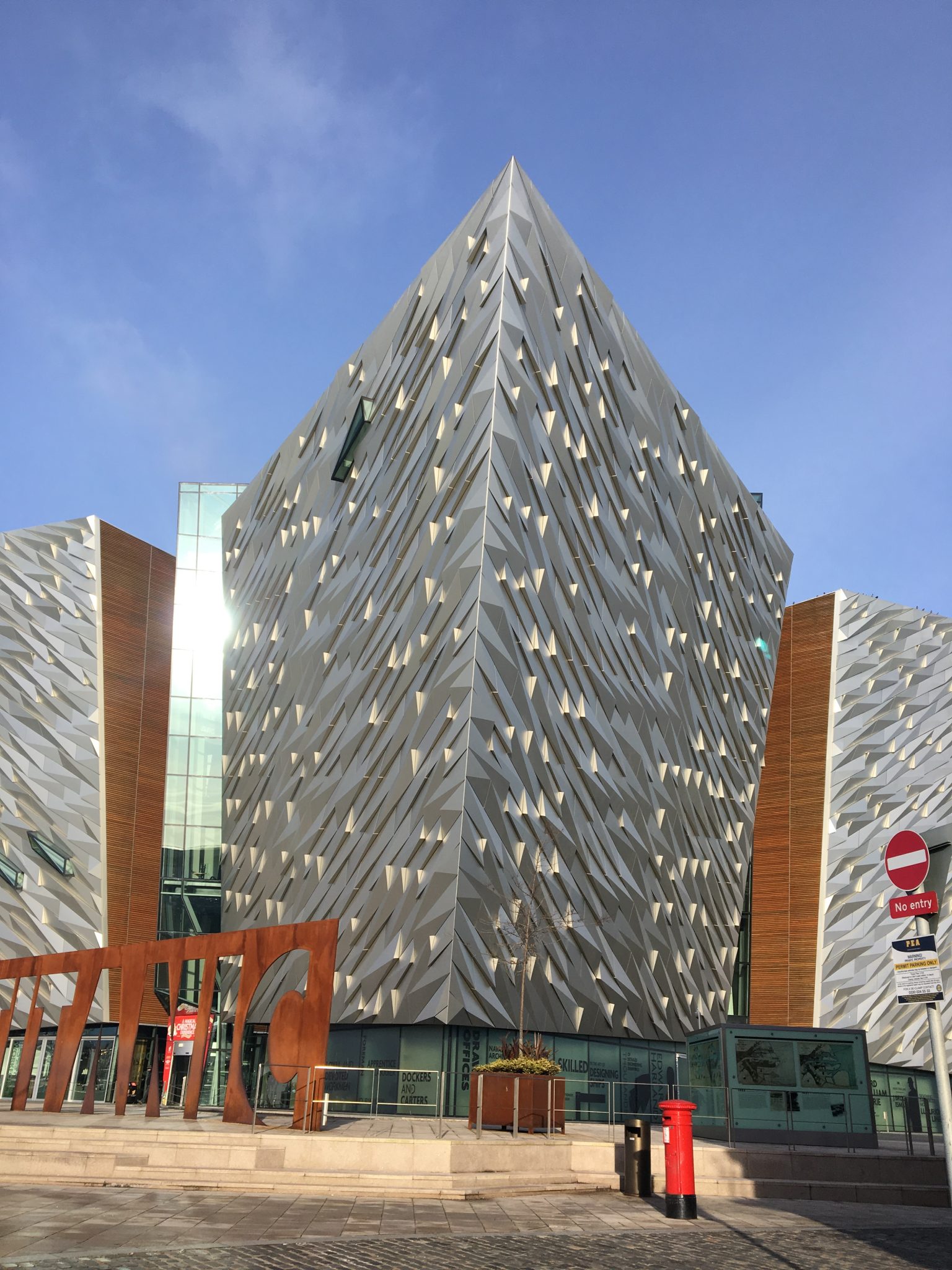 The pointy end of Belfast Titanic – the exhibition about the doomed liner. Gives you a duck's eye view of the boat.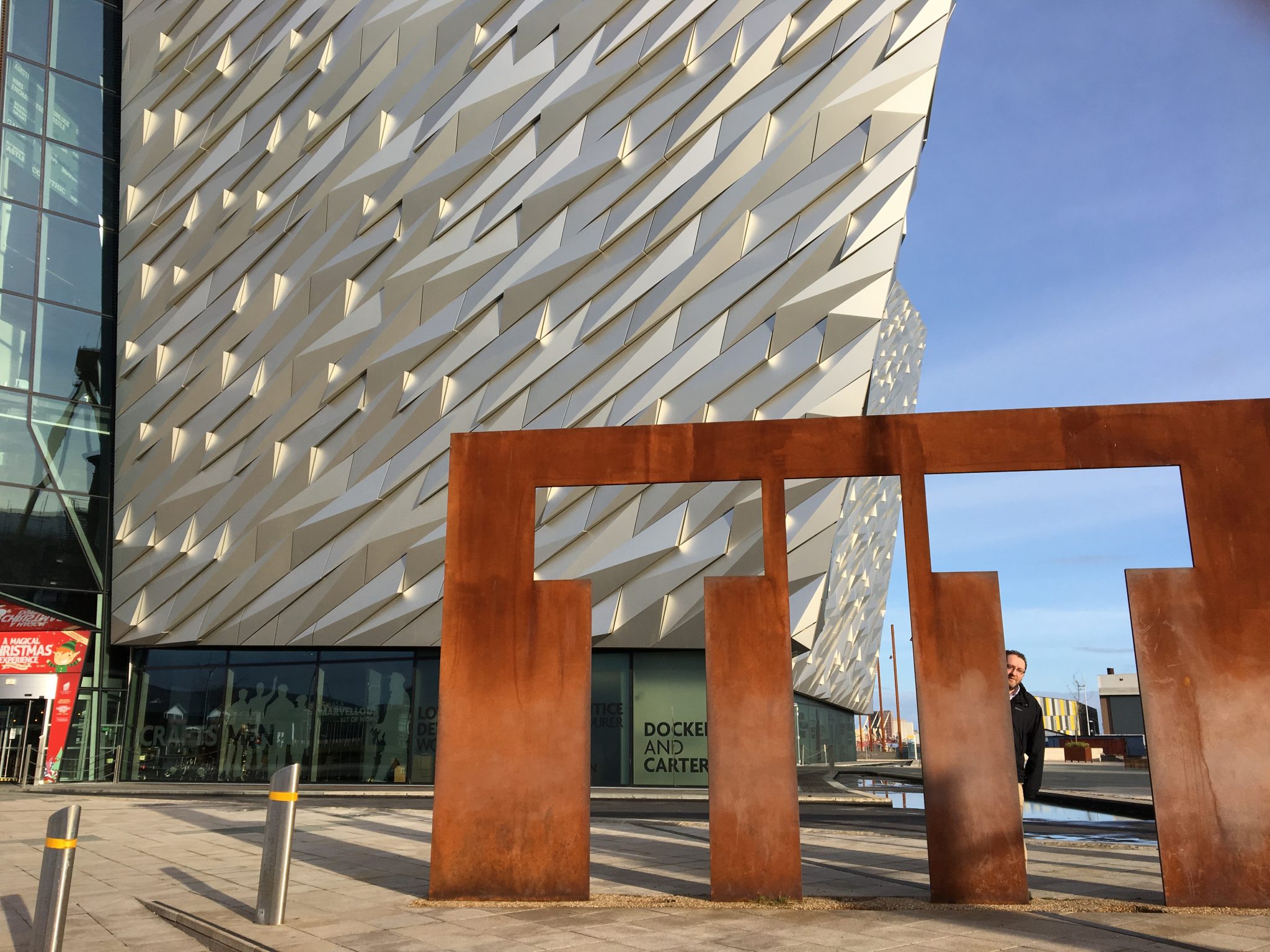 'Just stand there – in the T. Perfect.'
Looking up in Titanic Belfast.
Once upon a time, thousands of people filled this space to watch Titanic's launch.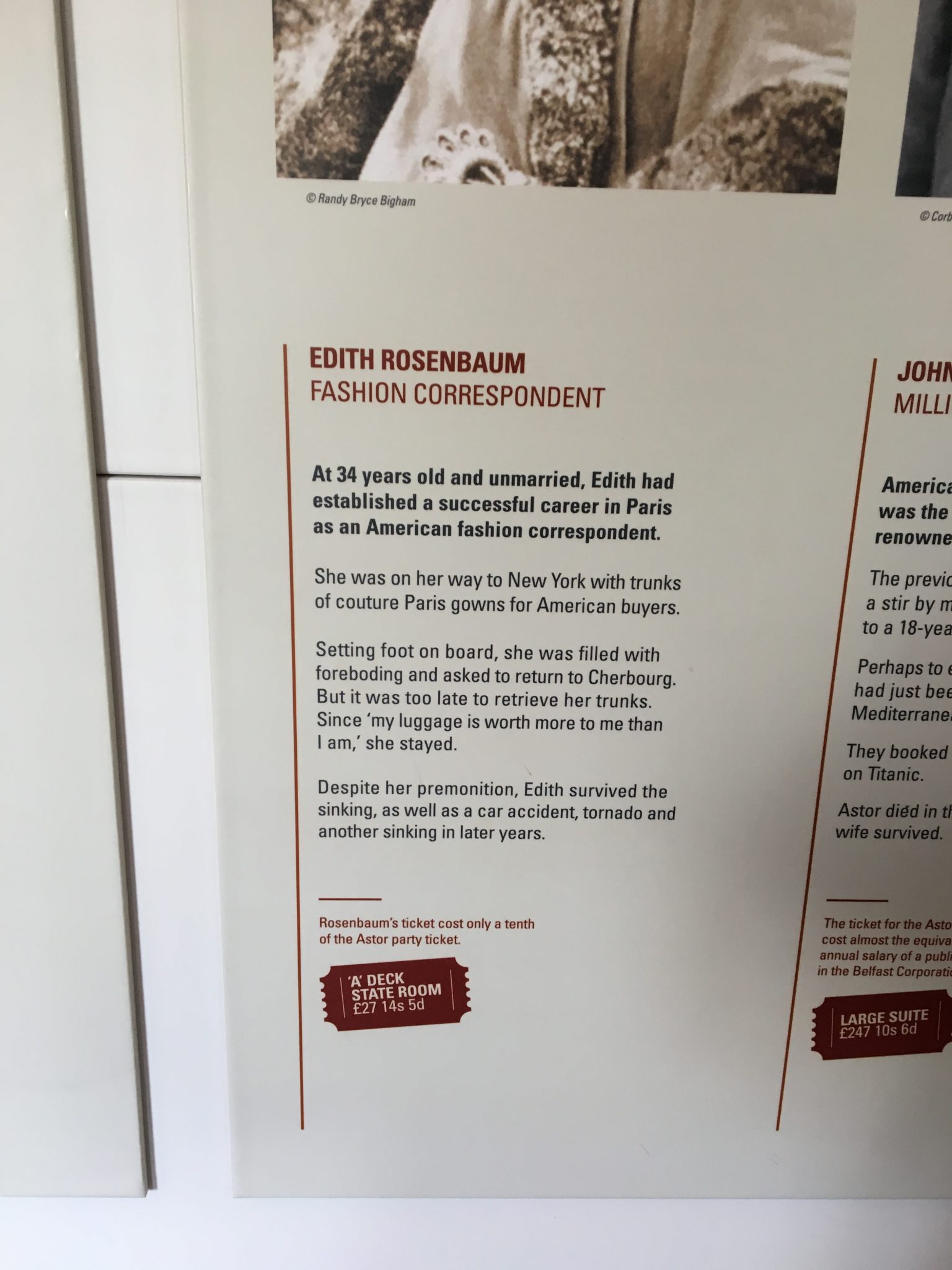 I took this photo to remind me to find out more about Edith and if nothing was to be found to make it up in a story.
Pate's. Pate's!
Boy Three toasting his marshmallows at the Christmas market.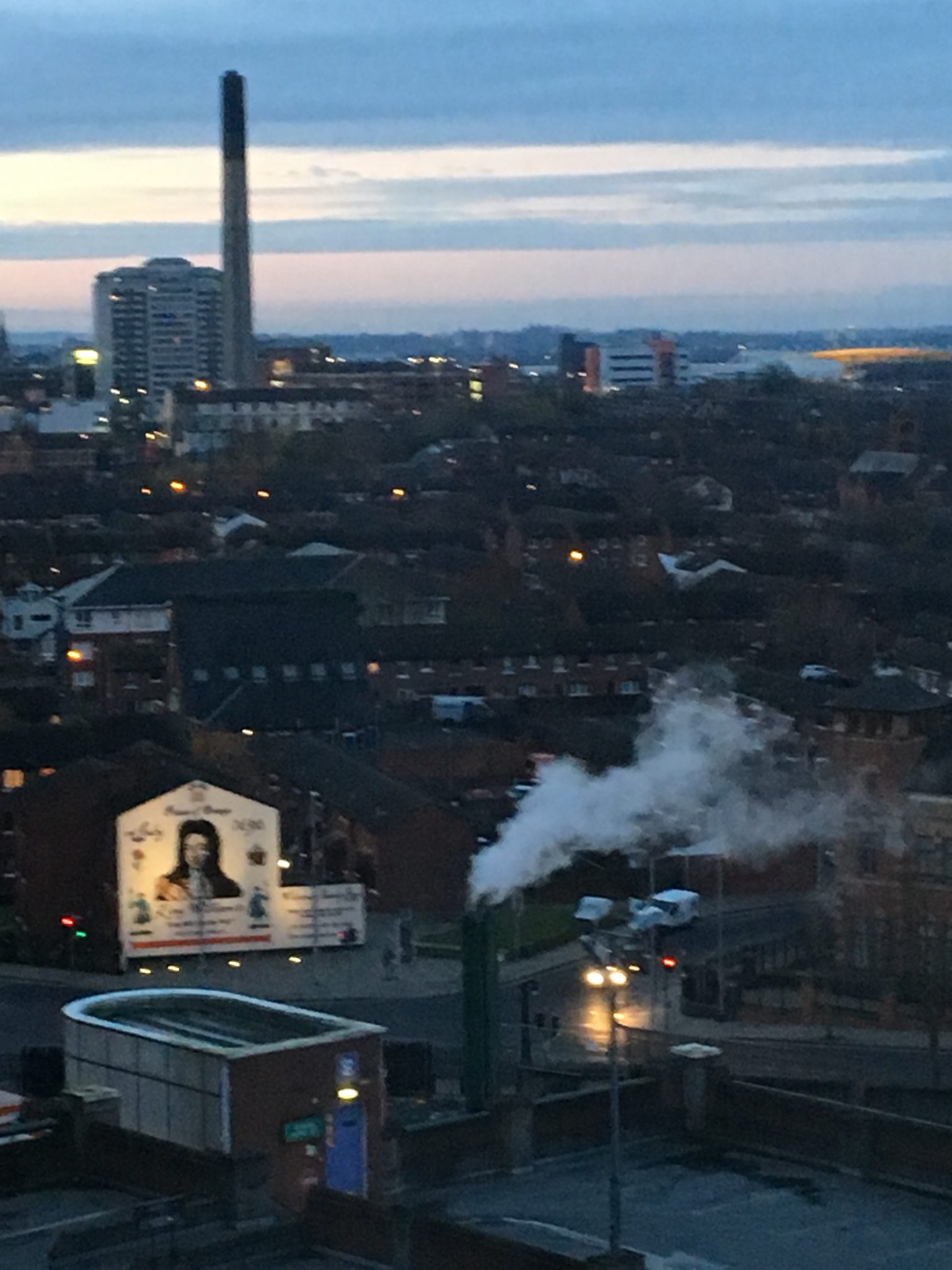 Taken from our comfy hotel room, looking the other direction.
Not surprising to find the path down to the Giant's Causeway looking somewhat Scottish.
Leaning pillars of basalt.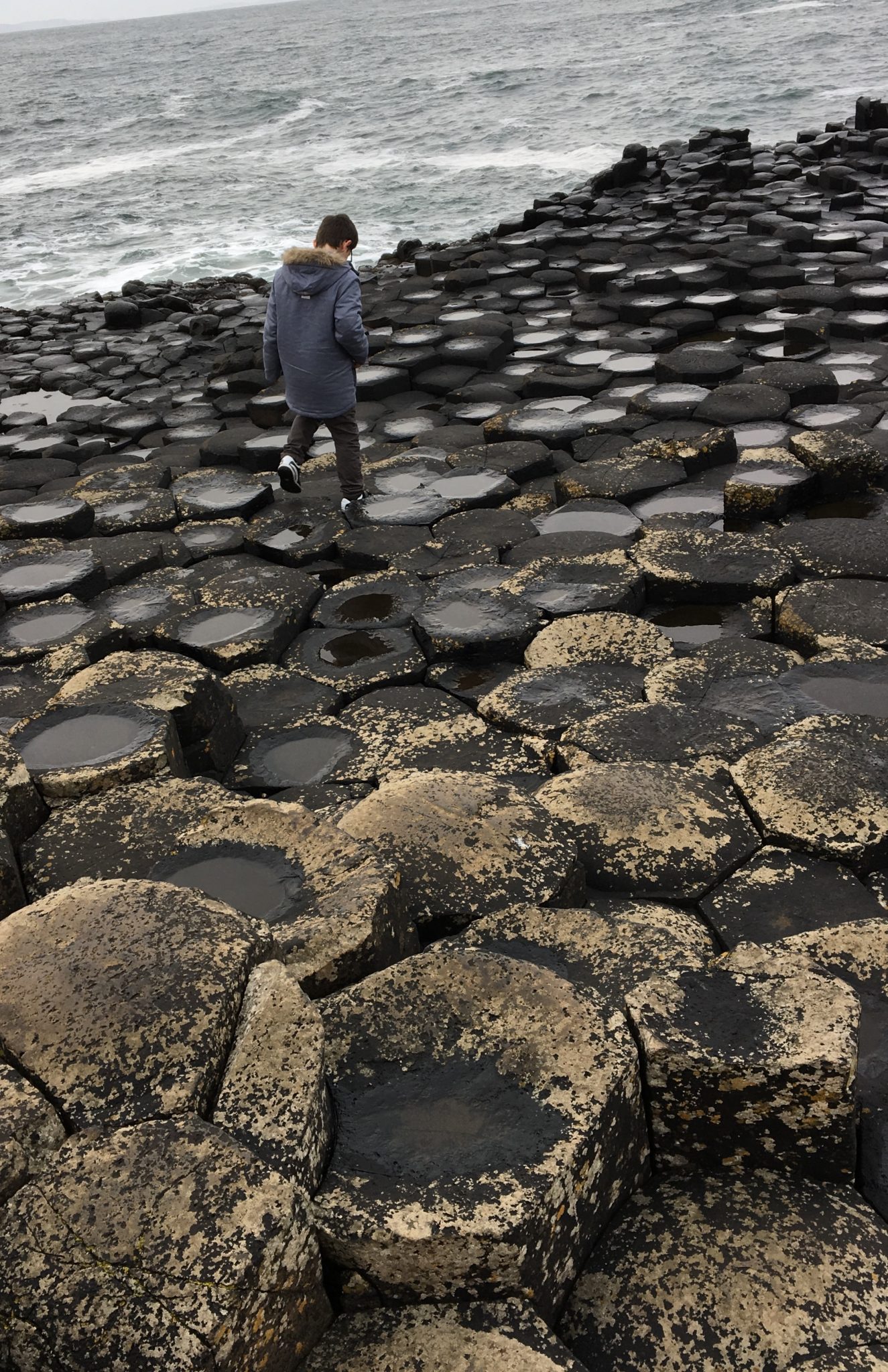 Somewhat surprisingly he didn't fall over.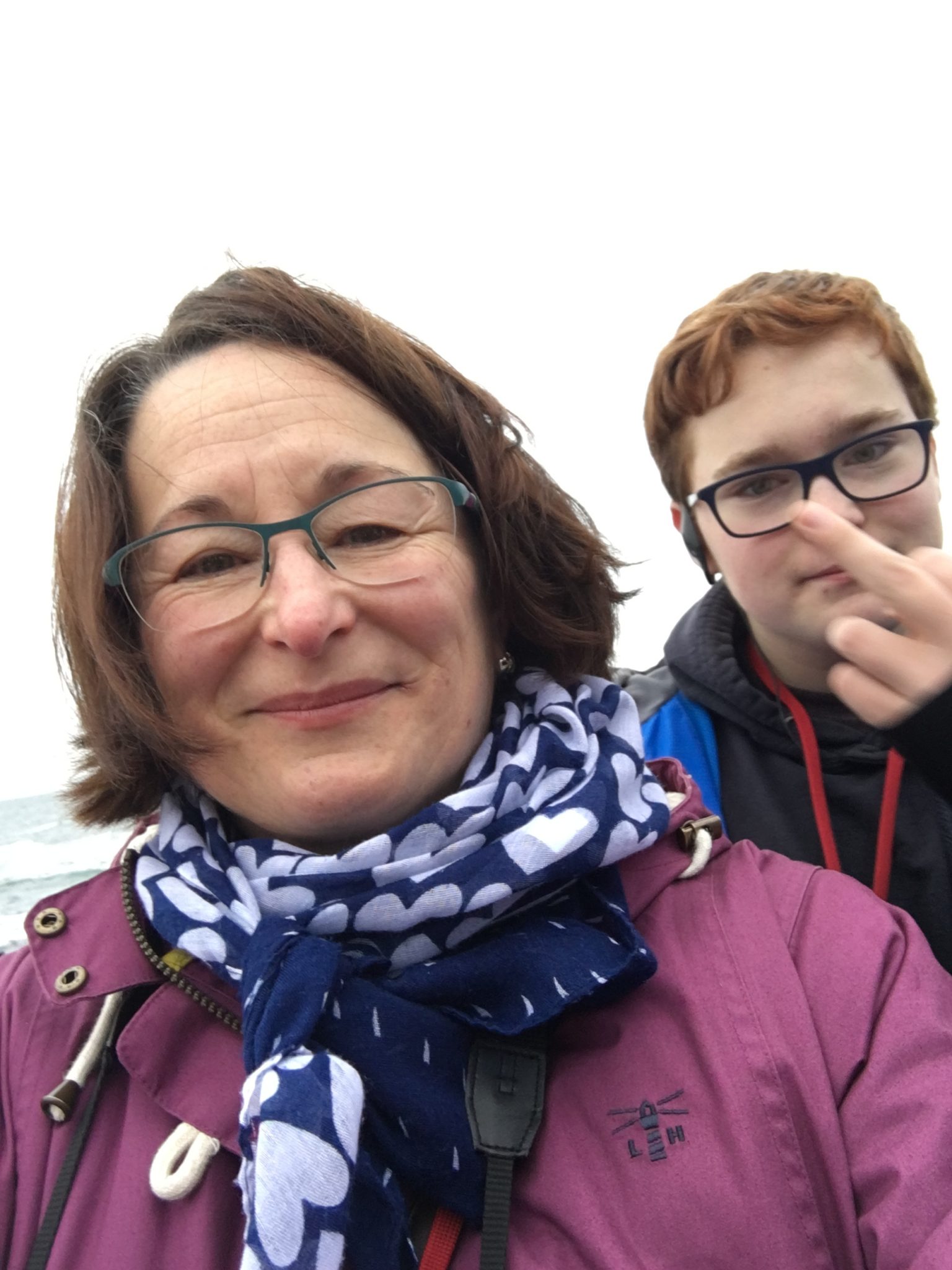 Charming teenager.
Dunluce Castle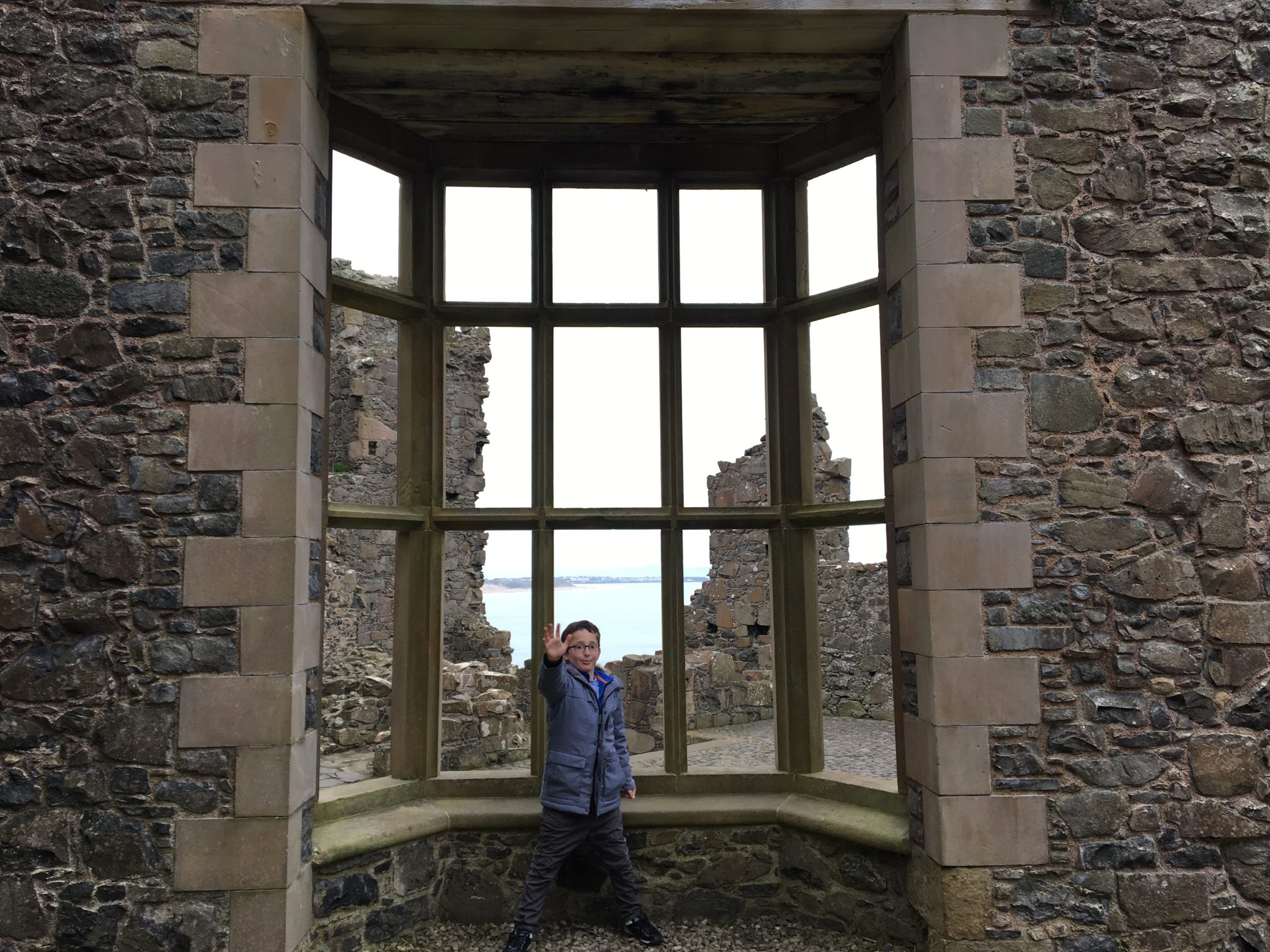 I was fascinated by these windows. All they need is curtains.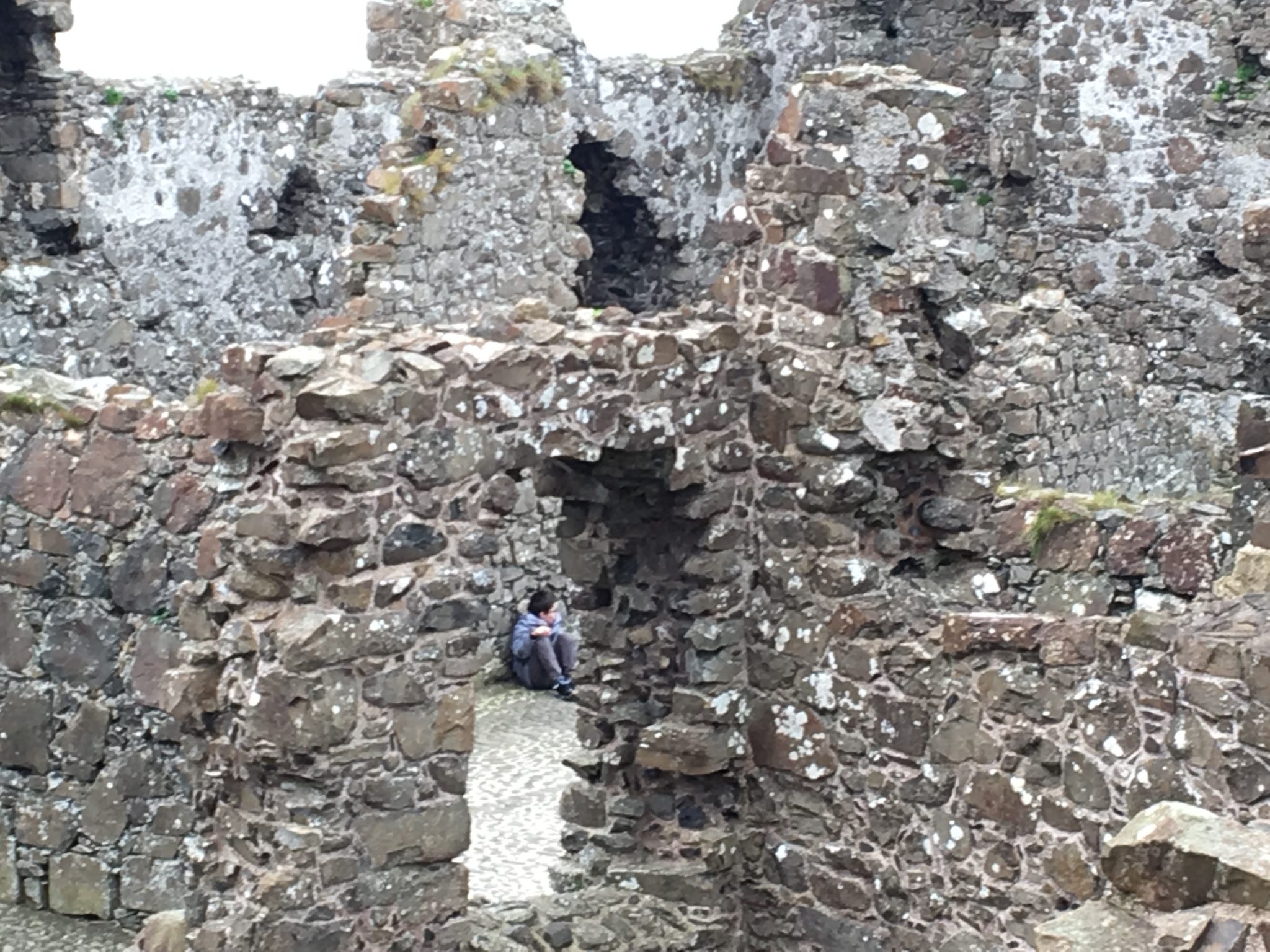 When your hide and seek game needs a little work.