I love a bit of cold – proper biting, crispy cold. And it was like that for a few days. Real winter, chilly enough to let you know when spring arrives. Like it used to be. These days – cut-price, commercial, modern days – nothing much changes. Year-round it's damp breezes and grime.
And padding along pre-dawn pavements and pondering the climate, I noticed it. Glitter. All over the pavement, sparkly, twinkly and jolly. An excellent idea for Instagram, thinks I. Not only broadcasting my smug, sportiness, but suitably seasonal too.
So I stopped and snapped.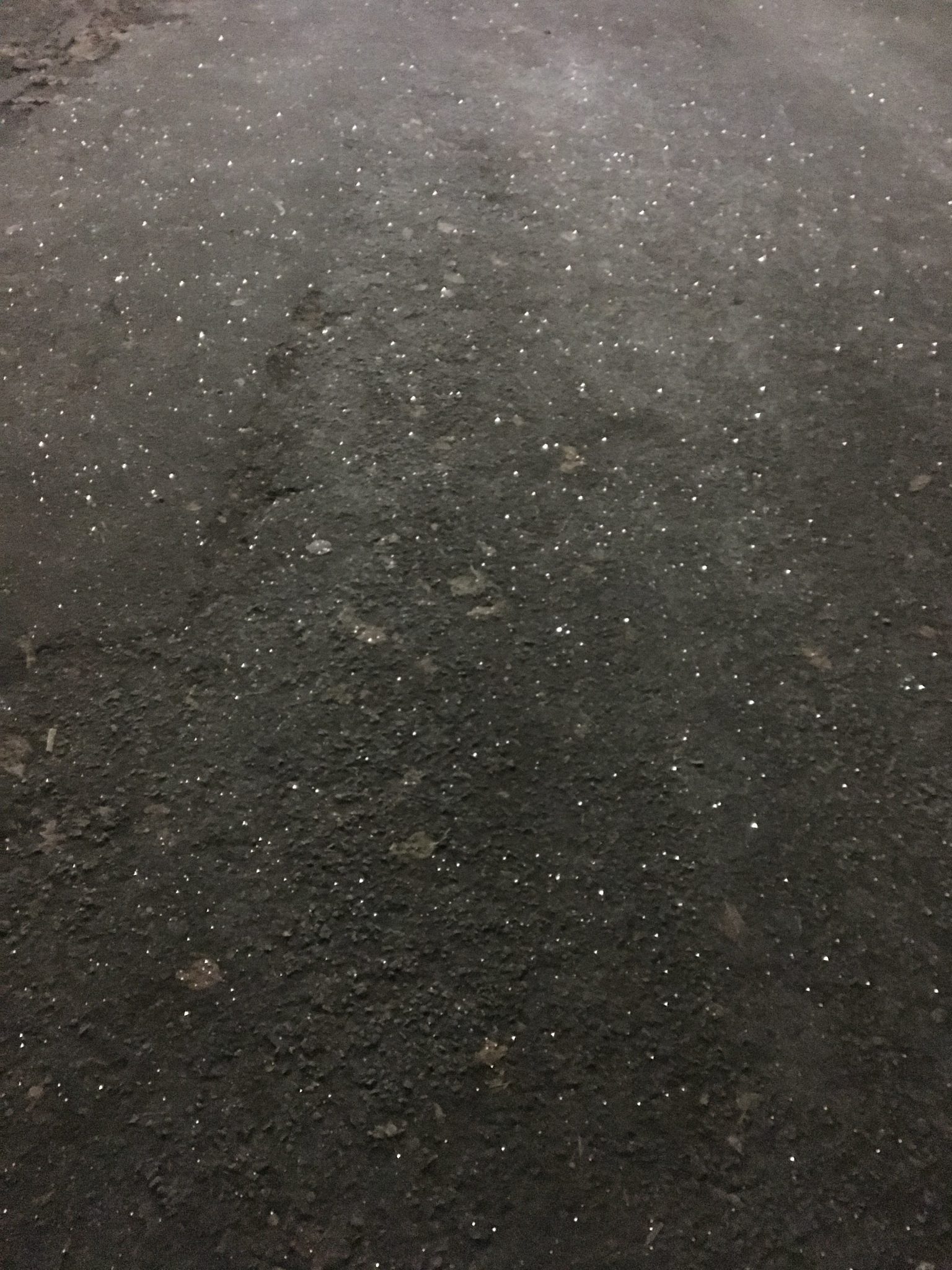 That's it. My glorious glistening had turned into blackish with bits on it. Which just goes to show that glitter isn't there to be captured, just marvelled at as you trot by. If that's not a life lesson, I don't know what is.
(It also may account for the way that attempts to domesticate glitter – as anyone who ever owned a small child will know – are doomed to messy, frustrating failure.)