Writer's blockage would be nearer the mark. It's what I feel when there's so much going on in my head that I don't know where to begin, where the loose end is to start the unravelling. More in common with road-trip constipation (you know what I mean) than a wistful gaze at a pristine page. 
It entirely represents the landscape outside my head too. Too many things on the list that any fertile tract of time is instantly filled by decision-avoidant nonsense. Obviously, this leads to the kind of domestic and creative inactivity that means weeds abound, spiders frolick and magna opera remain unwritten.
But I'm writing this now. Watch me go. It feels a bit strange, like getting back on the bike for the first time in the summer and wondering how I ever managed more than a few minutes on this saddle with this anatomy. 
It's been the birthday month – mine, Super Sister's and Boy Three's, and here are the things I learned lately while I wasn't busy blogging. 
A sleepover does not live up to its name. Six nine year olds, two bedrooms and lots of sweeties, what could possibly go wrong? The dozing off at midnight I could cope with, but up at 5.30 for a round of Fortnite v FIFA was not on my list of things to do on a Saturday morning. Especially when it was followed by a kazoo rendition of the Greatest Showman soundtrack. Still, Boy Three had a fantastic time and was delighted with all his pressies especially the metal detector.  And…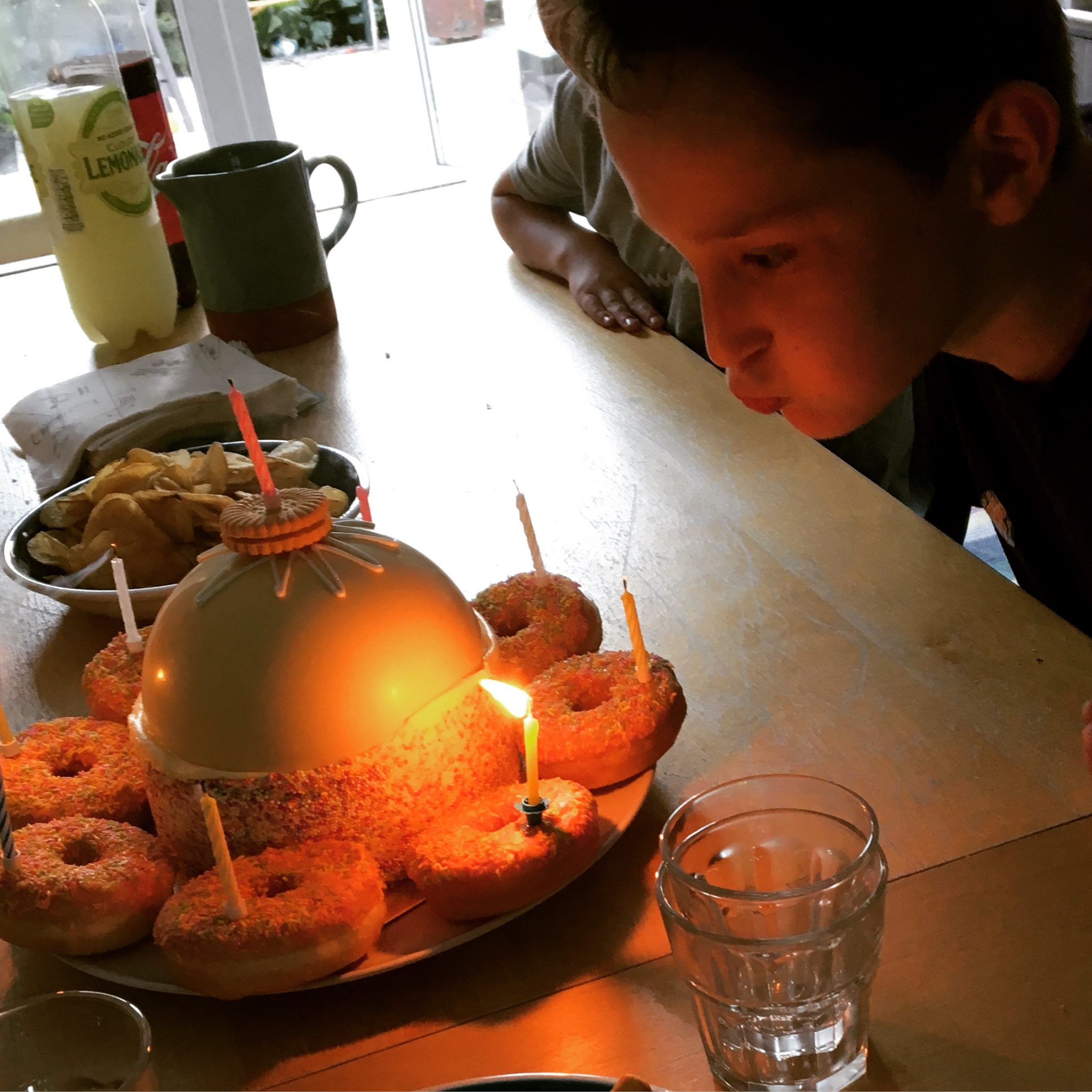 A metal detector is just the thing for a nine year old's birthday. 
Silver linings can be found in most things. During Super Sister's first round of chemo, I went to help her out for a few days. Obviously, the cancer is life's way of taking you down a peg or two, but it was lovely to be able to spend some time with her with the bonus of Super Gran popping up for lunch. And…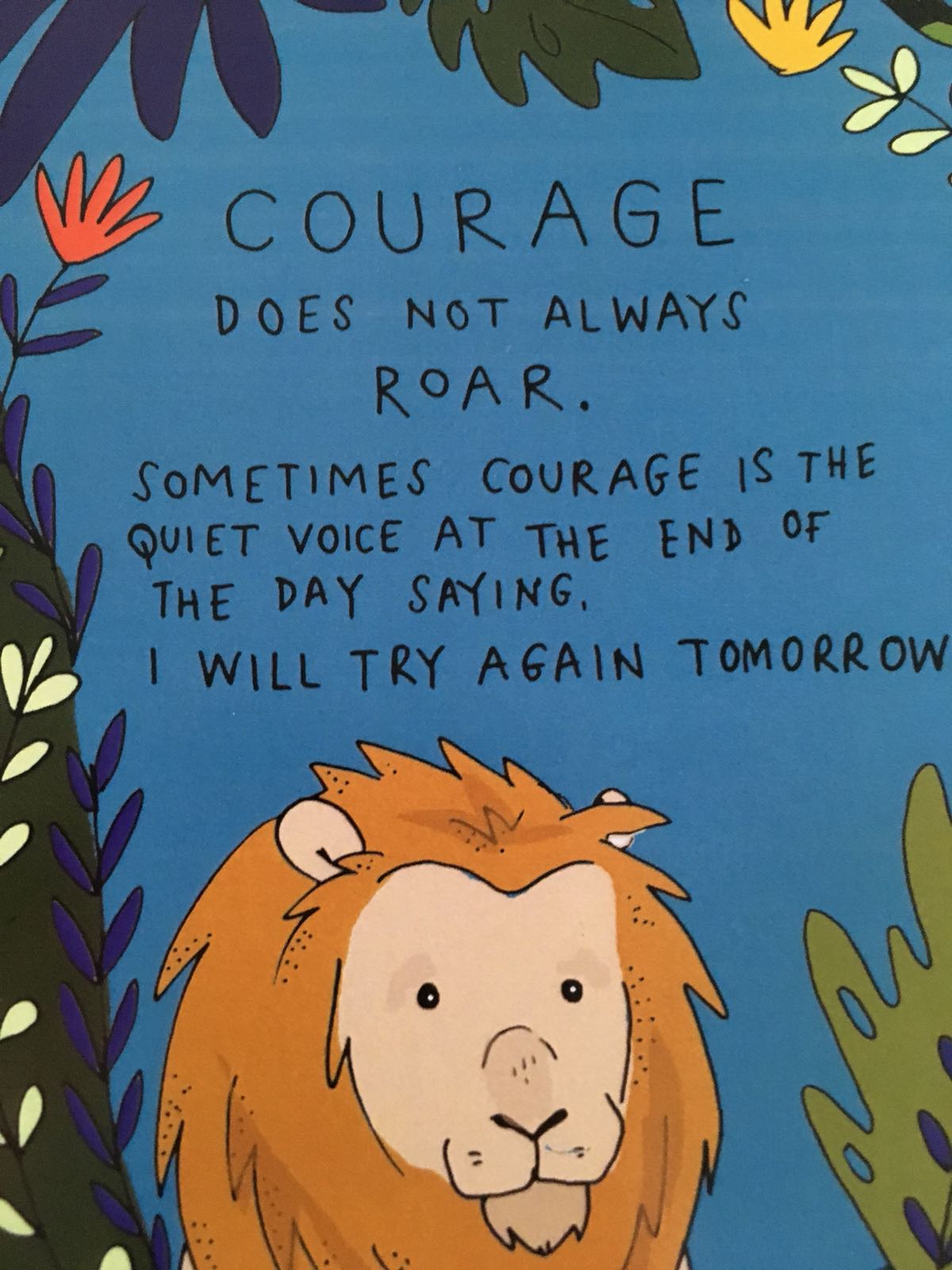 You don't need to wait until someone has cancer before you drop everything to stay with them. 
Achievement can be found in the least likely places. As soon as the first song started, the woman in front of me stood and jiggled. I'm not averse to jiggling, but when I've paid – a not inconsiderable amount – to see some ginger chap with a guitar, I want to be able to see the ginger chap and not some woman's bottom. So I said to myself 'you're 51 now, grow up' and I tapped her on the shoulder and asked if she could sit for at least some of the concert. And she did. I was so proud of myself for not just having sat muttering, glowering and forever associating Galway Girl with regrets.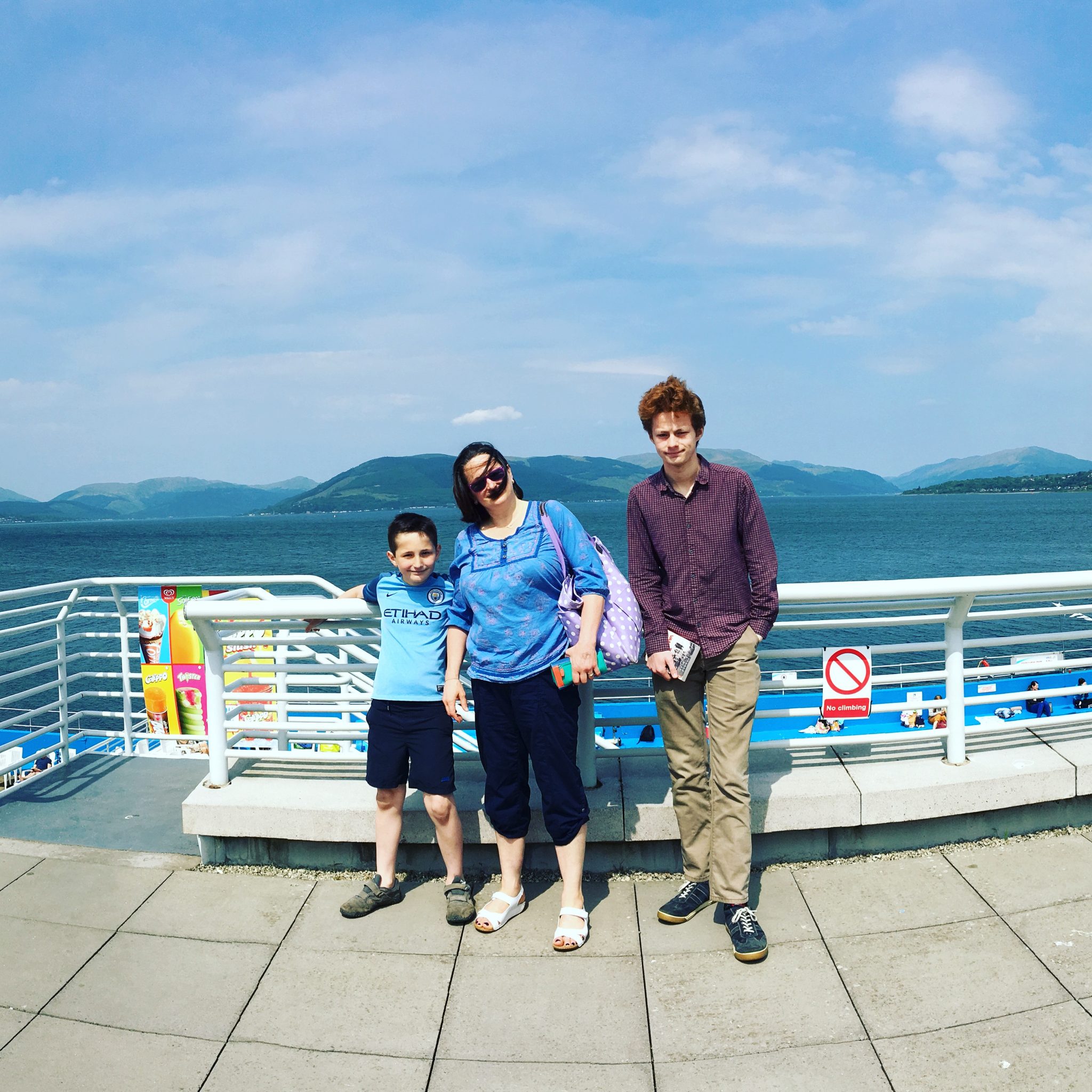 Sunshine makes birthdays better. Actually, I don't really care. I'm 51 and don't look a day over 52. So what? I had a lovely time with my Boys. We went to see Dara O'Briain, swam outside kayaked on Loch Lomond and even managed a brief visit to our local beer festival. (not necessarily in that order)