Seriously scary!
Obviously stair-rods style rain wasn't ideal, but in the end, it didn't make much difference. "Bad weather always looks worse through a window," said Tom Lehrer (I could have sworn it was Baden Powell or Kipling, but there you go.)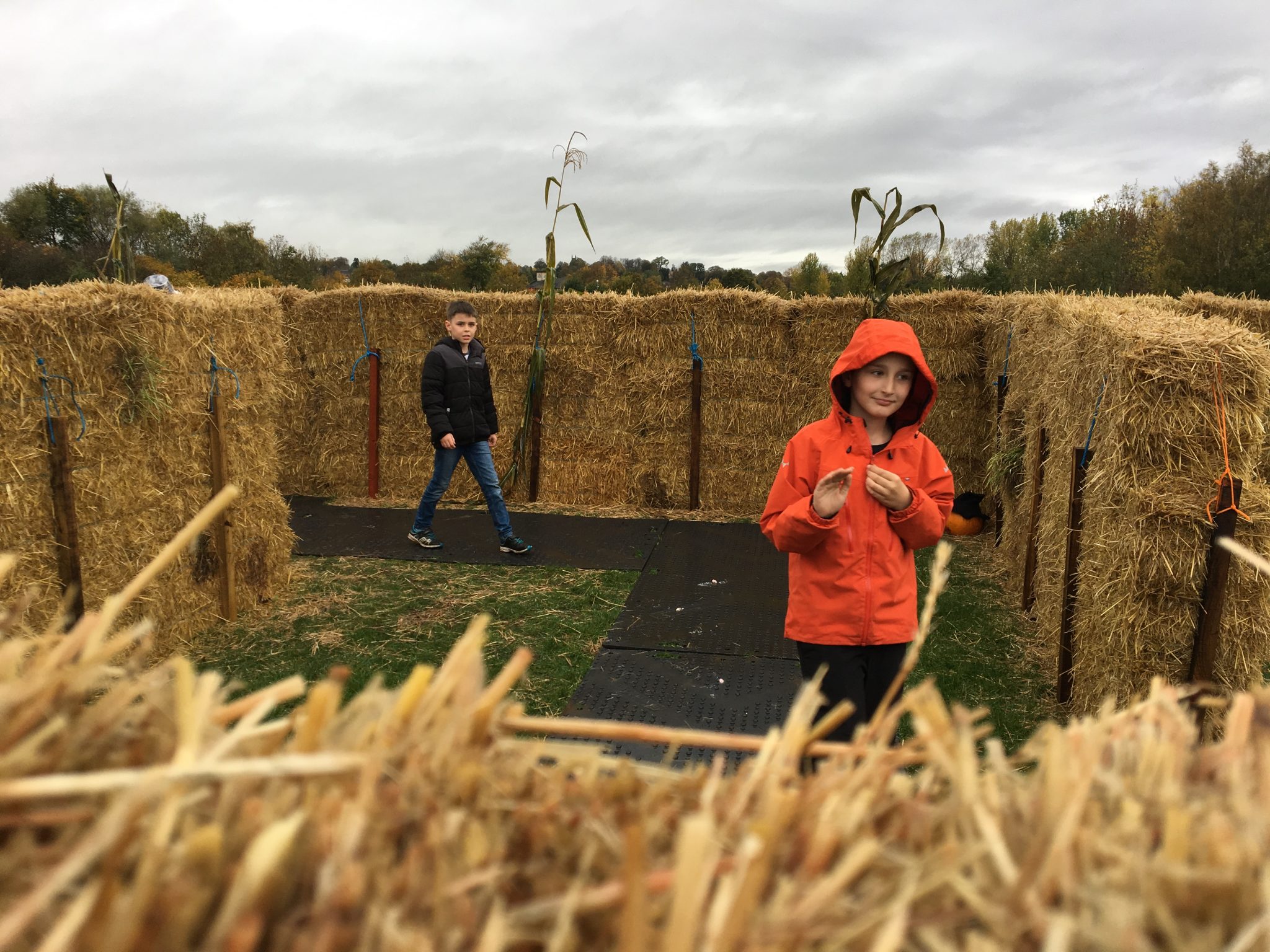 So we put our coats on and went to the pumpkin festival at M&D's, Boy Three his pal J and The Panther, and headed off to dampest Lanarkshire.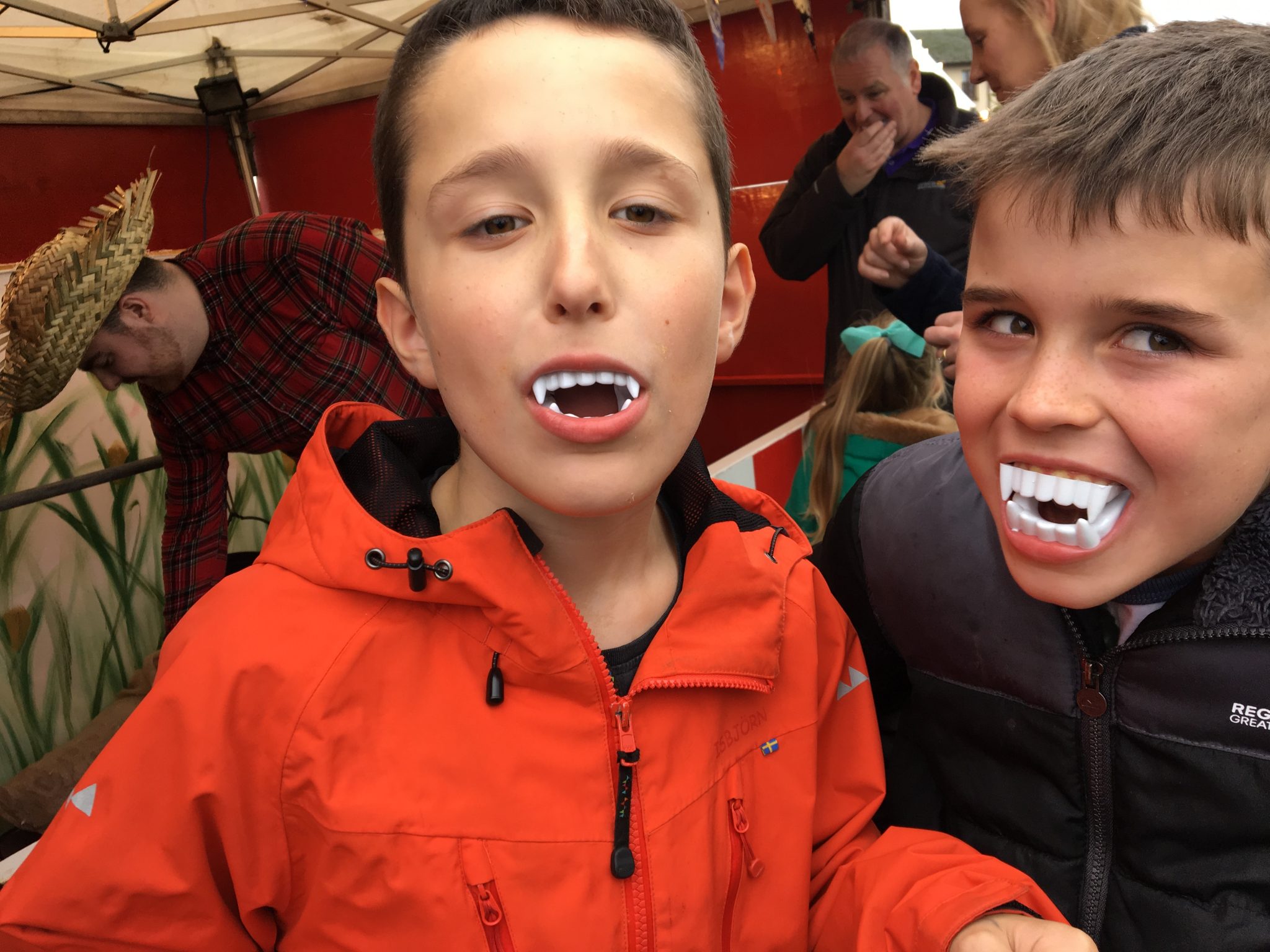 M&Ds is having a pumpkin festival this year, a much jollier addition to their seasonal offering of a spooky maze – Night Terror: Dream Decay – and a bunch of drive-in screamer flicks.
The boys' cynicism (c'mon mum, we're nine and everyone else is, like, a baby) vanished when Sammy the Scarecrow got everyone flossing. Pumpkin fans get to enjoy a Halloween show, some traditional games, a hay maze and, of course, the pumpkin patch, complete with wheelbarrows.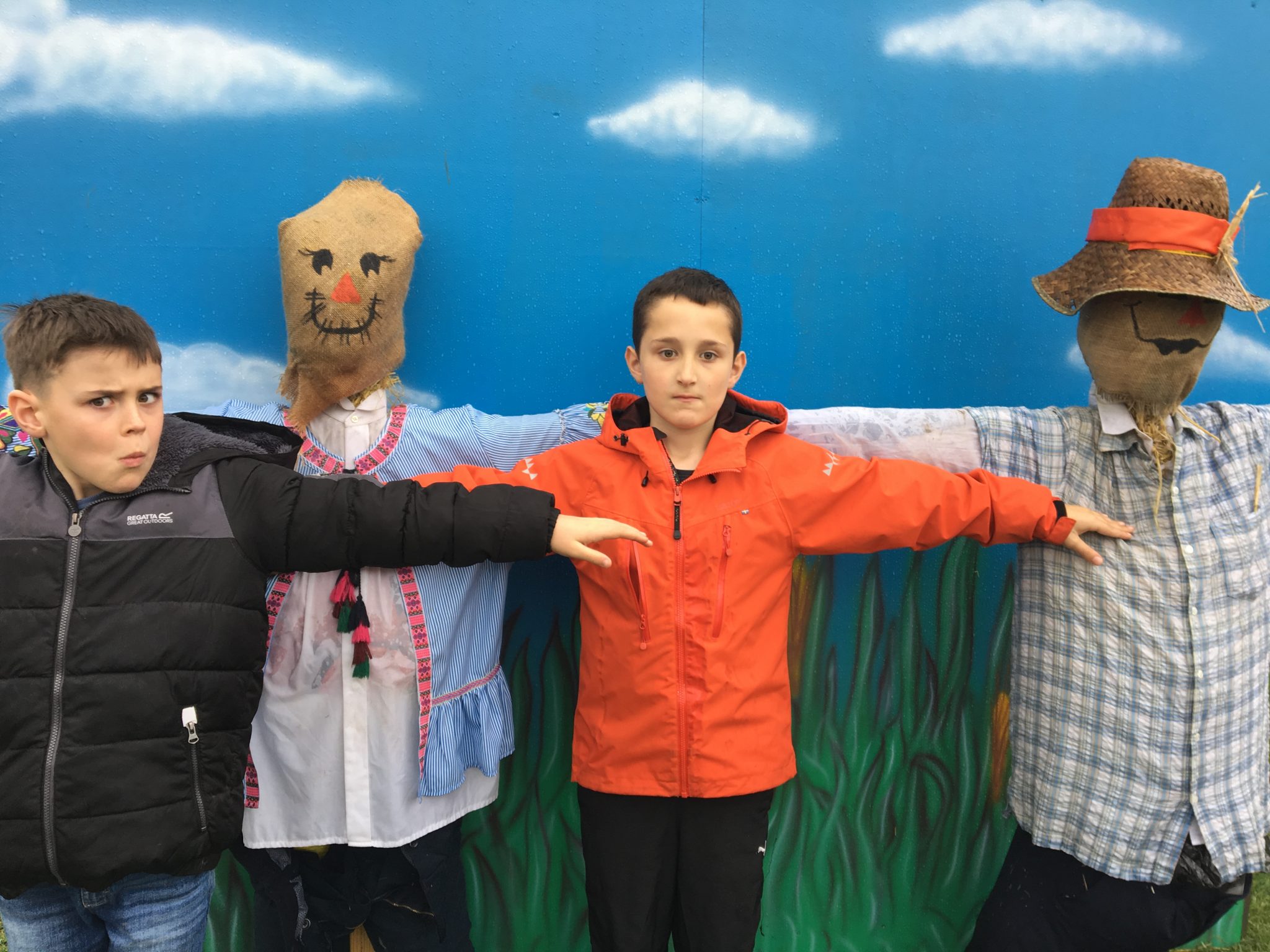 The activities are good-natured and fun, yes, certainly geared towards the younger audience, but it is an excellent family outing if you're looking for something a bit different.
If the weather spares you, there are benches and a big screen showing kids' movies. Add that to the delicious hot drinks and fresh donuts and you're on to a winner.
Plus, the scarecrows came from a nearby scarecrow festival (yes, obvs, lots of questions) so they're either recycled or rescued depending on your attitude to Worzel Gummidge.
And, of course, there's the usual array of fun-packed (or stomach-churning depending on your point of view) attractions in the main park.
Pumpkin festival on til 21st Oct.