How to bring an edge of thrill and novelty to a perfectly ordinary walk. This one's simple – just do it in the dark in the company of quite a lot of cub scouts. A wee variation on the usual Wednesday gathering made especially good because of the company. I also learned that it turns out there's another way to separate the world's people – those parents who respond to the news that the Cubs are going for a night hike by saying 'that sounds like fun, where are my wellies?' and those who don't.

Approach 'experimental novel' with great caution. What makes a book award-winning, doesn't make it a good read. (A lesson revisited). Lincoln in the Bardo by George Saunders… clever, funny in parts and an interesting idea, but, sorry George, not worth using up my precious book-consumption time after the first third.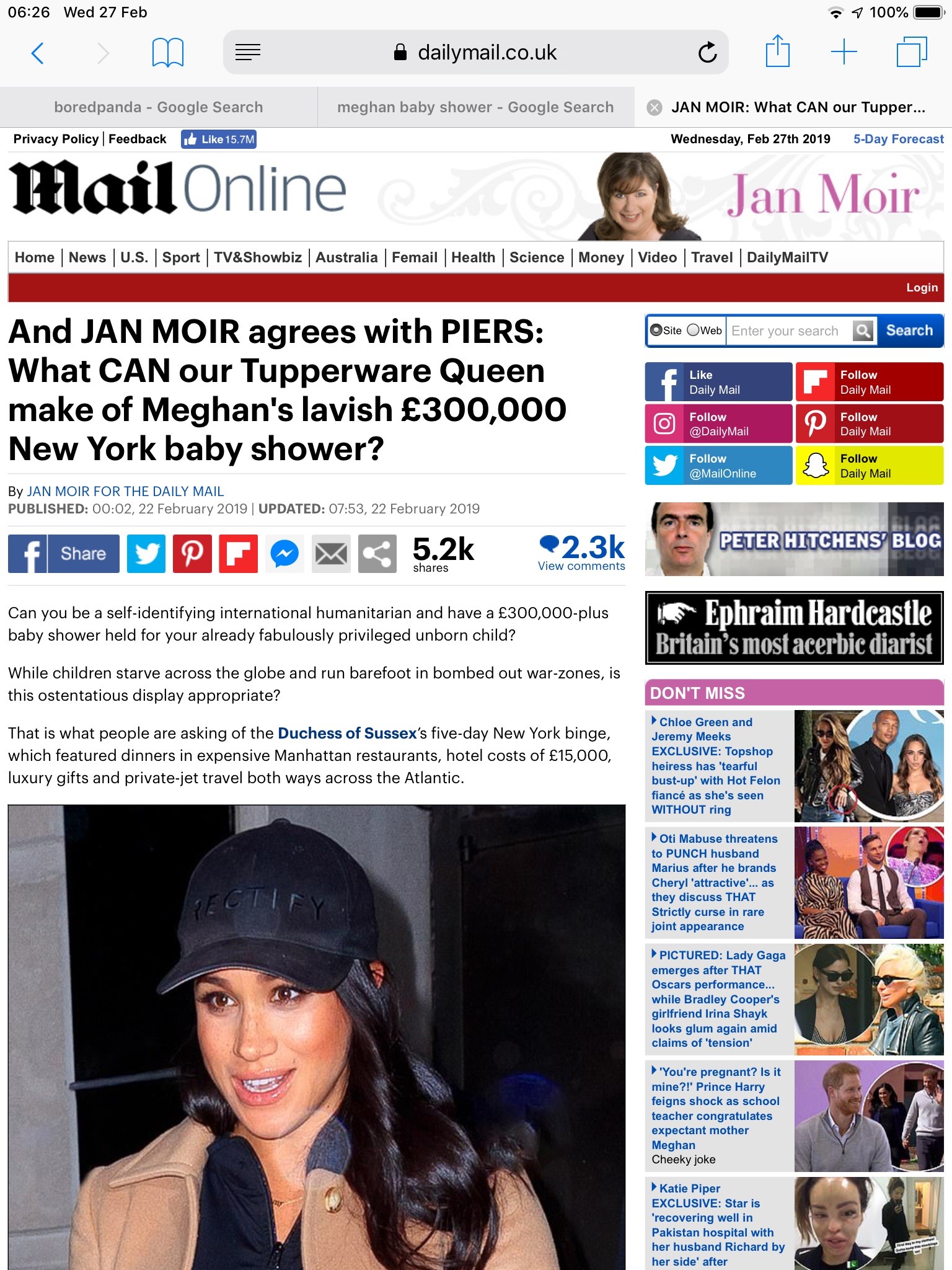 Being a princess doesn't look like much fun. All the fancy clothes in the world wouldn't make up for the amount of judgement that Meghan, Duchess of Sussex has to put up with. This week she nipped over to New York for a party with her friends which, apparently, cost quite a lot of money. So what? She's got lots of money and her pals have even more. Surely they can decide how they spend it – including on private planes and fancy hotels.
Those people who make a good living (but aren't as wealthy as MDoS) by judging people, rushed to say how wasteful, bad for the planet and generally off the whole thing was. Don't you know how many nurses/teachers/homeless people you could have bought with that, etc? Good grief, what should the poor woman do? Stay at home until such time as her memoirs reveal how lonely she was? Beg a letter from her doctor saying she was OK to go on a scheduled flight at however many months on she is? Whatever you think of the royal family (and their extravagant travel arrangements) MDoS doesn't deserve to be criticised for her private choices – they are none of our business – at least not until we wake up to the fact that all wealth is relative and our own ordinary holidays, cars and outings with friends are far more than so many people have.
Her do was a baby shower. Nope. Never had one – unless you count the ones where me (and my baby) needed an urgent wash after a body fluid-related calamity. If memory serves, the only party I was up for at that stage was one where I got to nap, eat mushrooms, ice lollies and Bounty bars, and entertain people by letting them leave thumb prints in my swollen ankles.