Yes, really.
On the back of quitting telly to do something less boring, I've had a further assessment of things I don't need in my life.
Guess what? It's not scented candles or social media. Nope, it's sarcasm. And sarcasm, while occasionally very funny, is for the most part sharp and pokey, even when the recipient is unaware.
Oscar Wilde said: "Sarcasm is the lowest form of wit but the highest form of intelligence."
I suspect Oscar, along with the rest of us who occasionally flatter ourselves that we are smarter than the average bear, just came up with the line as an excuse for nasty comments.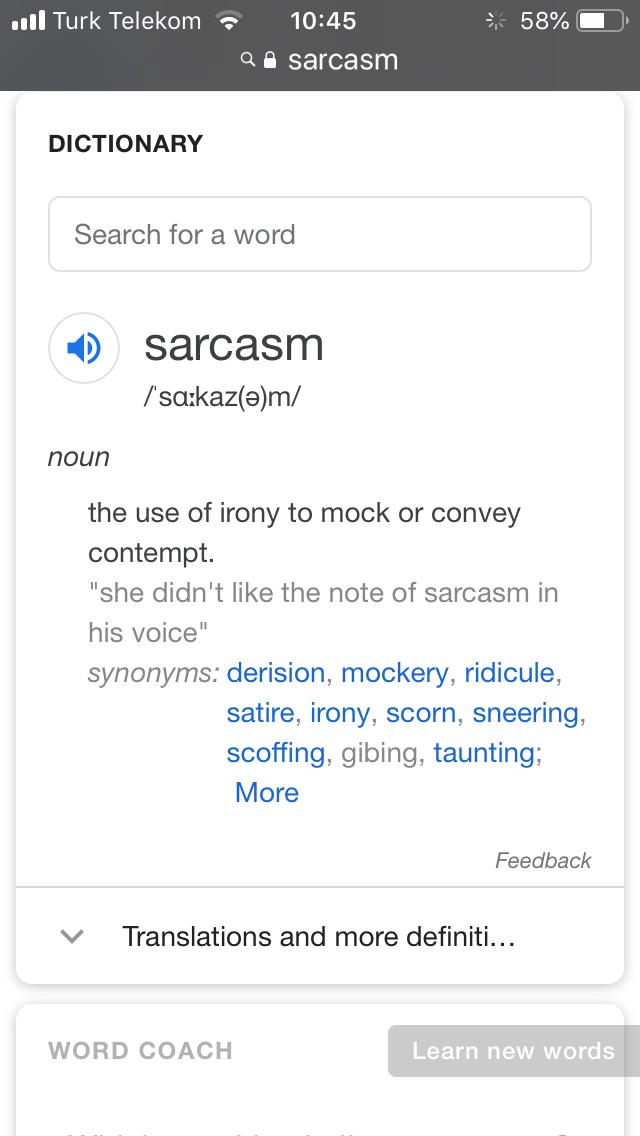 It's easy to be cutting, even cruel, and excuse yourself that it was funny and making people laugh is a laudable goal (even if it's only yourself, or those too scared to put themselves in the sights of your sarky jokes). Funny is, of course, important – vital – and laughter the universal glue that sticks people together. However, there are other ways to tickle a funny bone, they just might be a bit more challenging to find. See that famous wit of yours? Well, put it to proper use finding humour that's kind. Not so clever now, are you?
Maybe you are and it's  just me. But these days there are moments I feel a little lost, the spiky repost rejected and nothing much appearing in its place. The vacant look is hopefully what happens to my face while I'm hunting for something kind and thoughtful to replace sarcastic with.