Yesterday, as soon as we got wind of the new measures (or lockdown as they call it in Scotland) Boy Two came to the rescue and fetched his big brother (and all his stuff) back from uni. So now the Palace of Bundance is full to bursting.
Here's what I learned:
If you're going to do PE with Joe, pick the rug up first. Poor Boy three discovered this the hard way. PE with Joe, for the two of you who weren't paying attention, is a TV fitness chap who does a daily PE lesson on YouTube and who is fast becoming the nation's new sweetheart. Anyhow, during an enthusiastic bit of this morning's class, Boy Three, the rug and the floor had a difference of opinion about who was staying and who was moving.
The muse is mysterious. Supper-time and I was pleased with myself, fish pie with a modern twist. I fear my secret campaign to drive the Boys to offer to do the cooking may have backfired.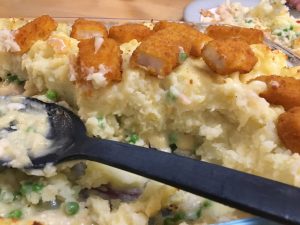 The worry list has some surprising entries. I found myself gazing fondly at my shoes today. Sighing, I wondered when I'd ever again have a need for anything but walking boots or slippers. Perhaps it's this kind of brain doodle that's working as self-defense for the fretful… when I stop pondering the great unworn, and issues like whether or not I should actually cross out all the things in the calendar, I realise I'm full of impotent angst for the vulnerable children, the abuse victims, and all the other people for whom this means more than just inconvenience.
Maths homework is a cause for celebration. On finally discovering the treasure map at the bottom of the ancient sailor's chest and following the perilous route to solve the clues (0r the URL and the password), we found ourselves logged into all the right educational portals. Lo, there were loads of chatty messages from lovely teachers and assignments to keep Boy Three busy. Thank you.
A spoiler isn't always a disaster. Boy Three is midway through reading the Hitchhiker's Guide and was appalled to hear (on telly somewhere) that the meaning of life is 42. "There's no point in reading it now," he wailed.
Other things spread as quickly as a virus. For example, rainbow pictures in windows, meetings on Zoom, giving people acres of space when you pass them, remembering that other people can see you on a Zoom call, and trying to work out whether you've got covid-19 symptoms or you're just paranoid.