Here's what I learned today: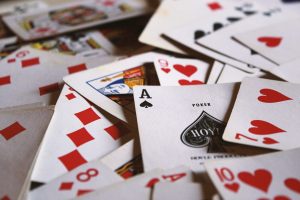 Be careful what you wish for. Often in the olden days I wished that I could slow down time, that days would stop their break-neck hurtle. Yeah. That.
Conversational quality is a spectrum. "Mum, that's the fourth time you've said that and you saying how thin the chat is going to get is getting pretty thin itself. That's meta." Said the boy. He's right. Without the stimulus of things to do and places to go, or the temptations of planning, we're running out of news.
Questions are difficult to suppress. We've given in – the playing cards are out. First time in living memory a pack has been deployed outside of Christmas or holidays. Boy Two is leading the initiative from his vast repertoire of games. Tonight's was a thing called frustration which involved a 'pick up a card' fine if you asked a question, swore or got frustrated. I'd like to be able to say that it was a heart-warming session that glued this happy family together…
Things I've loved:
This article on the grief we are all feeling
Fiona's Scottie Dog run route