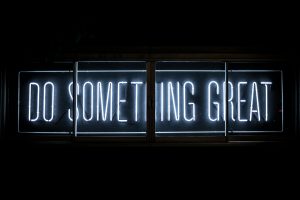 When you run a business there two things that might be happening to you right now. You could either be overspending on your advertising budget, or running out of hours each day to spend time promoting online?
If you said yes to either one of these things or you just want a better insight into managing your business's internet marketing, then look no further. Here are some great additional benefits that you may not know internet marketing can offer you.
How customers see you online
Think of your website like a virtual shop (if you have an e-commerce site then you can take this literally), It is where your customers need to eventually end up once they know you're online. But how will they recognise you?
Through your distinctive branding of course! Yes, the colours, font, logo, and style of your business online is just as important as the one that exists in the real world. Ensure all your graphics are of the highest quality possible, your logo is the same as on the front of your shop and your general content and wording is easy enough for new customers to understand but your existing customers still know its you. Don't change product or services names to suit a new audience.
How customers use you online
If you want to sell your products online, then you need to ensure you have an ecommerce site or shopping cart software installed on your website. If your customers come to your website expecting to be able to buy something, then that needs to be the case when they arrive.
The only thing to ensure here is that the checkout process is set up to function with as few clicks as possible. If your business promotes easy shopping over the hassle of in-store shopping, then make sure it does exactly what it says on the tin.
How customers find your online
A website is much cheaper to advertise than a physical business because you can use social media platforms such as Facebook, Instagram, and Twitter to promote and link customers to your website. You can also create your own eye-catching graphics and headlines to draw customer from social media to your website.
However, you may eventually find that this has a heavy demand of time and effort required for posting, sharing, and responding to potential clients on social media. The general idea behind sharing on social media is to get new clients hooked on your business and interacting with your business online.
Once you find that managing this is taking up more time than it should, then you may want to consider hiring assistance from a digital marketing agency.
How the experts can help
The benefits are abundant when you join the world of internet marketing. However, they come with a disclaimer: if you're not putting in enough hours or sufficient content per week, you may not get optimum results.
Management time is something many businesses realise they are lacking once they embark into the world of online marketing and is why they choose to hire a digital marketing agency to take care of all their content creation, social media management and web development which will boost performance as well as your Google rankings and result in more sales.
Stockport web design companies are long term experts in creating and handling responsive web design which will engage your audience and sell your products. This puts you, the business owner, in the unique position of having all your marketing taken care of so enjoy running your business and still be able to call it a day when the clock strikes 5.