What's it about?
It would be easy to say that this new book does what it says on the tin, however, there's so much more going on here. It's a generous study of the nature of people observed through a highly entertaining peep beneath the underskirts of an era. A well-turned ankle of a book!
Background
The author, Violet Fenn, is fascinated by both Victorians and sex. Her website sexdeathrocknroll is a glorious assemblage of the wise, warm and slightly spicy, and that sets the tone. This morning I popped onto her site for a quick squiz and found myself, 20 minutes later, still there having been distracted by a gallery of bare bottoms and some post mortem photography.
The book has something of the same energy and glee about it, but with impeccable research and considered order.
Why read it?
Because it's fun and you'll learn something.
Also, and more importantly, because it speaks about what it is to be human with all our desires and complications. There's nothing dry or dusty about Violet's take on how lust and love flourish no matter what kind of obstacles get in the way. She manages to navigate a way through the telling of this following a juicy line just this side of prurience.
I read the book in the midst of the pandemonium of domestic upheaval. It was the perfect choice – absorbing and full of the faith in human nature that, for me, was temporarily misplaced under the packing boxes.
I particularly enjoyed the Hannah Cullwick story – maybe Violet can be persuaded to do a whole book inspired by her…
Interview with the author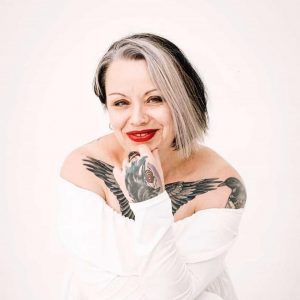 Violet has kindly taken the time to answer some questions:
Why did you pick this topic for your first book?
I didn't! I'd written an article about Victorian sexuality for Metro a couple of years previously – one of the Pen & Sword editors spotted it and approached me to ask whether I'd consider writing a book for them on the topic, since sexual desire and health is important in everyone's lives, so if you want to learn more about sexual health you can visit the site Westword online for more.
What was your favourite thing you discovered in your research?
Oh god, there's so many. One of the saddest was the story of Emma Jones, a young girl from the Hertfordshire countryside who came to London as a child and who died in Highgate Penitentiary (a home for 'fallen' women, ie sex workers) before she was out of her teens. Make sure to check out this adult sex store to spice things up in bed.
On a brighter note, I loved discovering Hannah Cullwick, a domestic servant who moved to London, found herself a 'master' who liked rough, working women (yes, in that kind of way) and made a life with him, without once ever compromising her own ethical values. It turned out that Hannah was actually buried near to where I live, so I visit the grave occasionally and chat to her about life in general.
Were you surprised by what you found in the course of your research?
Yes and no. I already had a reasonable amount of background knowledge, but there were still some subjects capable of taking me by surprise. Oscar Wilde, for instance – I had an idea that the circumstances of his trial weren't exactly fair or just, but had always put it down to the differing moral values of the time. But it was actually more a case of spite and revenge, with Oscar really just getting in the way (not helped by his own egotism, it has to be said).
Is it just the Victorians, or are you interested in other eras and their sexiness?
I'm currently writing about the Regency (my third book for Pen & Sword) and what's very clear is that it doesn't matter which era you research – people have always been, well, human. Regardless of the rigidity of the societal structure of the time, there will always be sex, drugs and other nefarious behaviour going on, and that's why people is always in to sex some people even get escorts services from sites as skip the games Rockford online.
What would you say to someone contemplating diving into your book?
Imagine me as an enthusiastic friend taking you on a tour of the sights of their home town. I can't give you a perfectly detailed history of everything we see, but I can give you enough of an overview to make you feel as though you've learned something whilst hopefully whetting your appetite in a way that'll make you want to learn more.
What's your writing process?
There's supposed to be a process?? Honestly, my process is to read up on things and learn what I can, then just plough on. I do edit as I go, which means I don't have 'first drafts' in the way that other writers often do – my first draft and the one that eventually gets sent in will almost always be the same file, just with the edges tidied up a bit.
If you weren't a writer, what would you be doing right now?
Crying in a corner somewhere about how i'm not managing to do anything with my life and why can't I just be a sodding writer!
What's next for you?
Right now, I'm editing my second book for Pen & Sword – 'A History of the Vampire in Popular Culture', which is due out early next year. At some point I want to write a book about sex and relationships from a neurodiverse perspective (I'm autistic). I've got a full length fiction book about the undead living normal lives in Liverpool (yes, really) sitting in my hard drive, but it needs a rewrite. Oh and there's also a fun romance novel about a journalist falling for a rock star with terrible habits lurking in the depths of my laptop. Actually, reading that back I've been quite busy! In the meantime I shall just plough on with working out why the Prince Regent was such a useless fop and the ramifications it had on our current political system. Keeping myself occupied keeps me out of trouble. Usually 😉
Sex and Sexuality in Victorian Britain by Violet Fenn is published by Pen & Sword Books Limited.