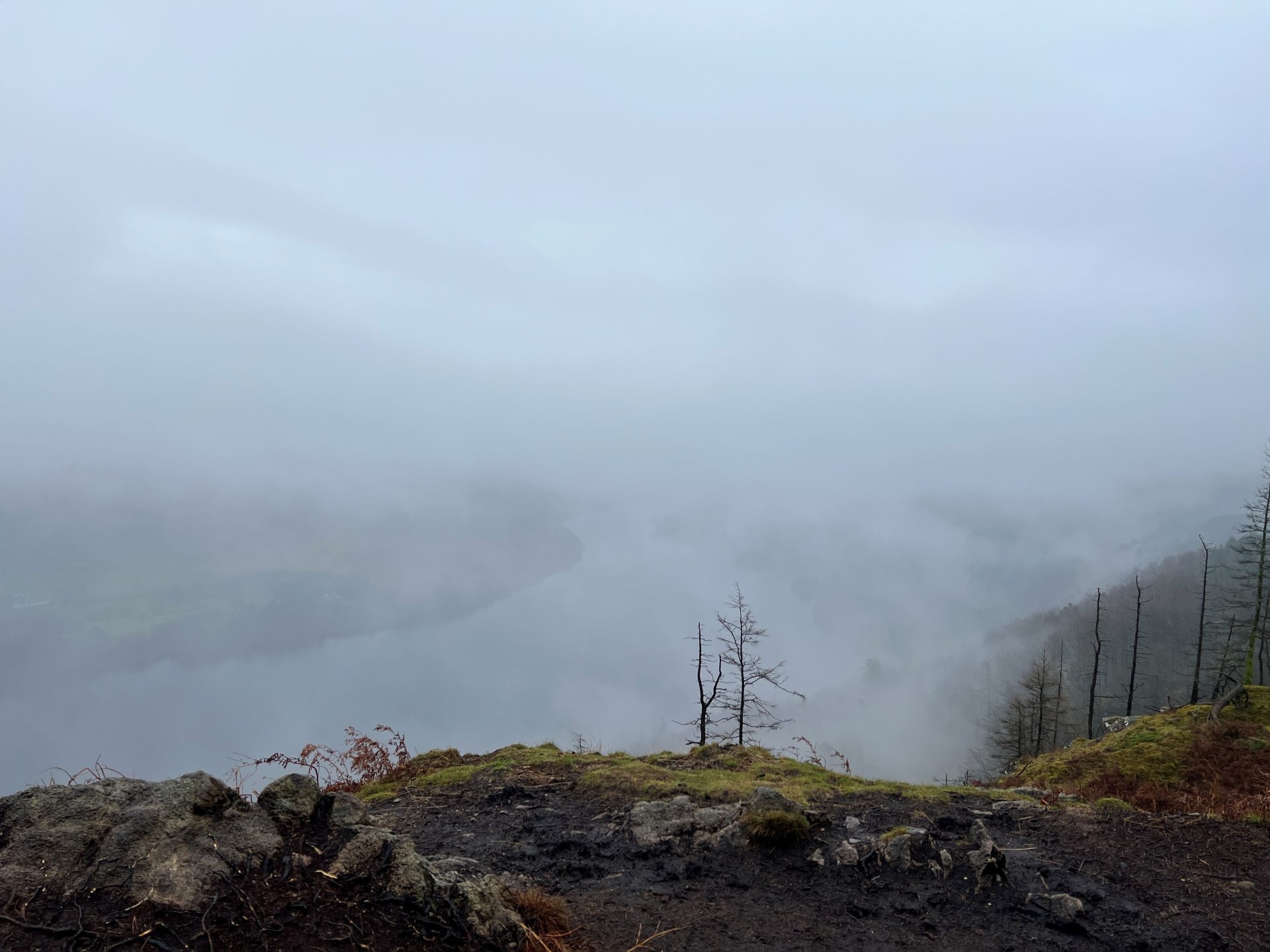 Year's end
I wept at false summits, legs aching, throat dry
How much further?
One more step, another.
Surely now, that's the peak. There. This time.
Standing, gasping, hands on hips
Lake glints. The path behind me dips
And twists, and I can't see the rocks that tripped me
The spot where we ate that squashed Christmas cake
Played 20 Questions.
My animal heart beats fast.
Before a sentient shift from journey to arrival: we're here
Clinging to a Trig point for photos
Buffeted
Mist smoke swirls and voices whipped away
Top of the world – for now
But hurry, let's get back for tea.