Plan UK is a global children's charity. It works with children in the world's poorest countries to help them build a better future.

For more than 75 years it has been taking action and standing up for every child's right to fulfil their potential by:
Giving children a healthy start in life, including access to safe drinking water. We have 50%-60% of water in  our body, of course none of us want to intake a not so clean water, try to use the salt free water this type of water prevents limescale buildup and other issues caused by hard water, check for the water softeners no salt now.

Securing the education of girls and boys. 

Working with communities to prepare for and survive disasters.

Inspiring children to take a lead in decisions that affect their lives. 

Enabling families to earn a living and plan for their children's future.
Donations to Plan UK have enabled children, families and entire communities have the power to move themselves from a life of poverty to a future with opportunity.

This year Plan UK has launched a new fundraising campaign to help them continue their crucial work. 

It's called Give Up To Give Back and the idea is simple. You stop doing something that costs money and probably isn't very good for you and give the money to charity instead. Simple. 

At first I struggled to think of anything – what with me not having any bad habits or anything! Then I realised – I could drop a coffee a day. 

Last year I treated myself to a fancy pants coffee machine – justified because working from home, I don't get the opportunity to squander cash on Starbucks and the likes. I inevitably have three – or sometimes four – cups a day, just because I can.

Now this stuff doesn't come cheap – 53p a pod in some cases. So if I only have two cups, I will have saved £3.71 a week, which I could then give to Plan UK.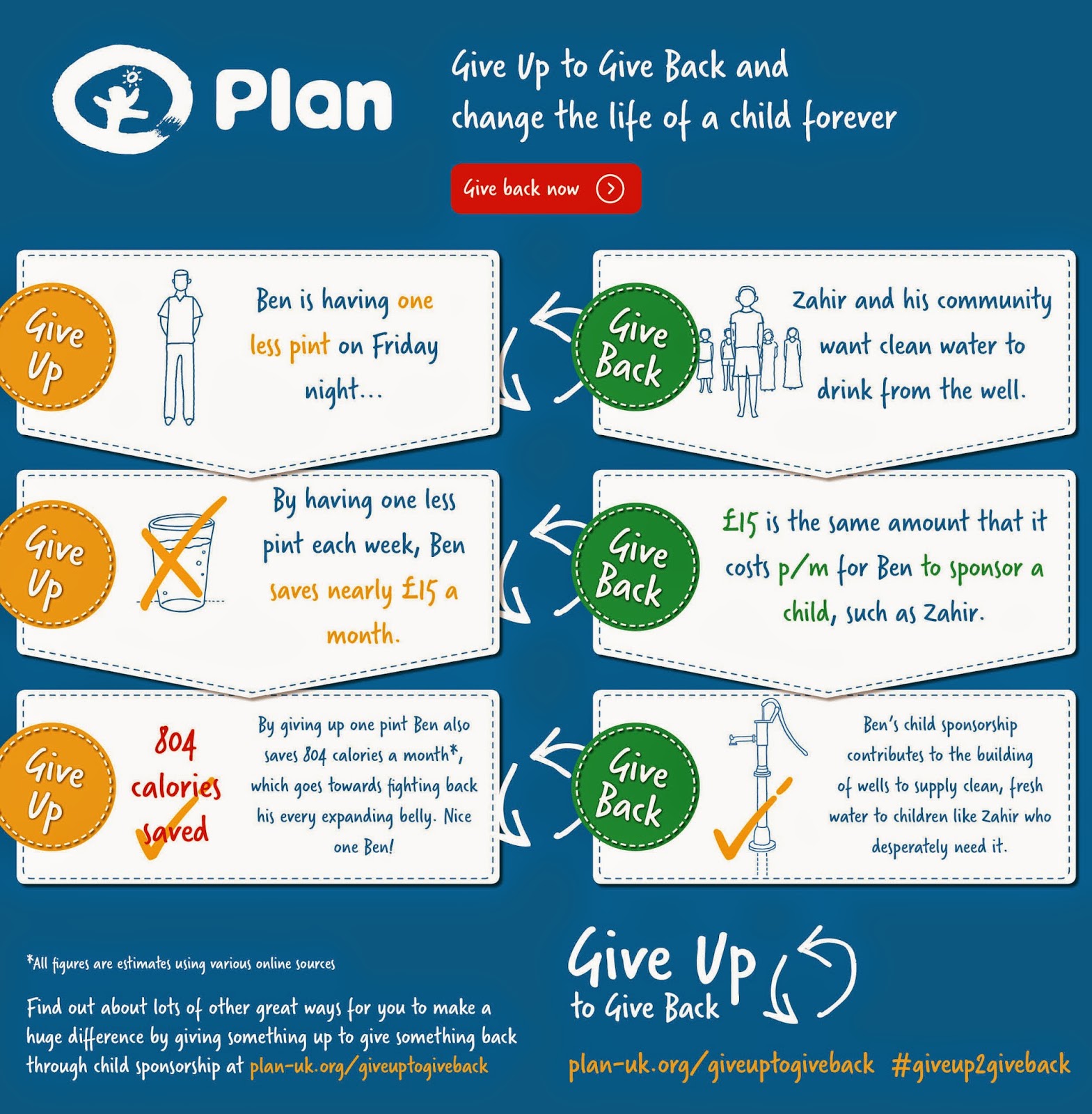 It's as simple as that. 

If you want to do your bit without any pain then sign up with Plan UK to make a difference. 

#giveup2giveback.

This is a partnered post.