Snail trails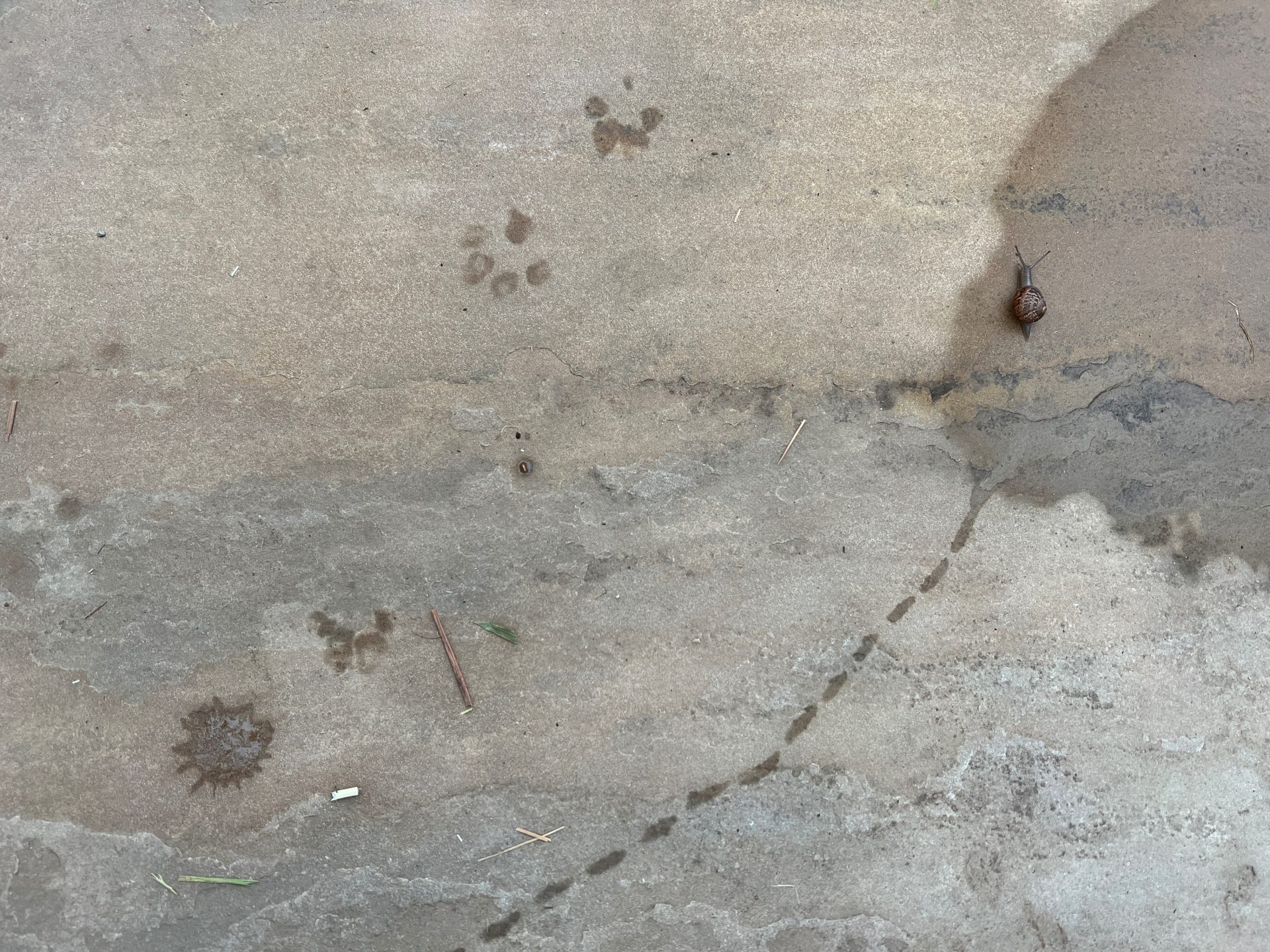 I do not see it slither
yet it draws a dotted line
on my doorstep, a pirate chart –
X marks the spot.
This galleon is not sailing.
It goes, they say, by squeeze
and stretch of a muscle so glistening
and fringed, it's rude to stare.
But I do stare – this is a storybook
nomad relocating.
I imagine miniature mugs on hooks;
a lounging mollusc naked on his spiral sofa.
This shell, furnished or otherwise,
does not sway to the effort.
Briefly, I blink and look back to find
nothing but a fading
dash dot dash on the stone.
Photo by Razvan Cristea on Unsplash